2021 Conference – Free Public Program Registration
2021 Conference – Free Public Program Registration
For registration to the full conference, you may visit our conference page.
Otherwise, you may use the form below for registration to our free programs, and you'll be immediately emailed the registration information. 
Session Descriptions
Learn more about each session by clicking below
Reframing Integrity, June 9 - 12 PM
While most landmark programs consider both architectural and cultural landmarks, the evaluation of integrity is often weaponized to prevent the recognition of non-architecturally significant sites. As a result, only a small number of culturally significant sites have been designated at the federal, state, or local levels. Grab your lunch and join this lively roundtable discussion examining integrity from a variety of perspectives. This talk will also serve as the launch of a new CPF initiative to formulate practical integrity guidance for advocates and local governments.
Panelists
Adrian Scott Fine
Christine Lazzaretto
Catherine Bruce
Ray Rast
Neon Noir, June 9 - 5:30 PM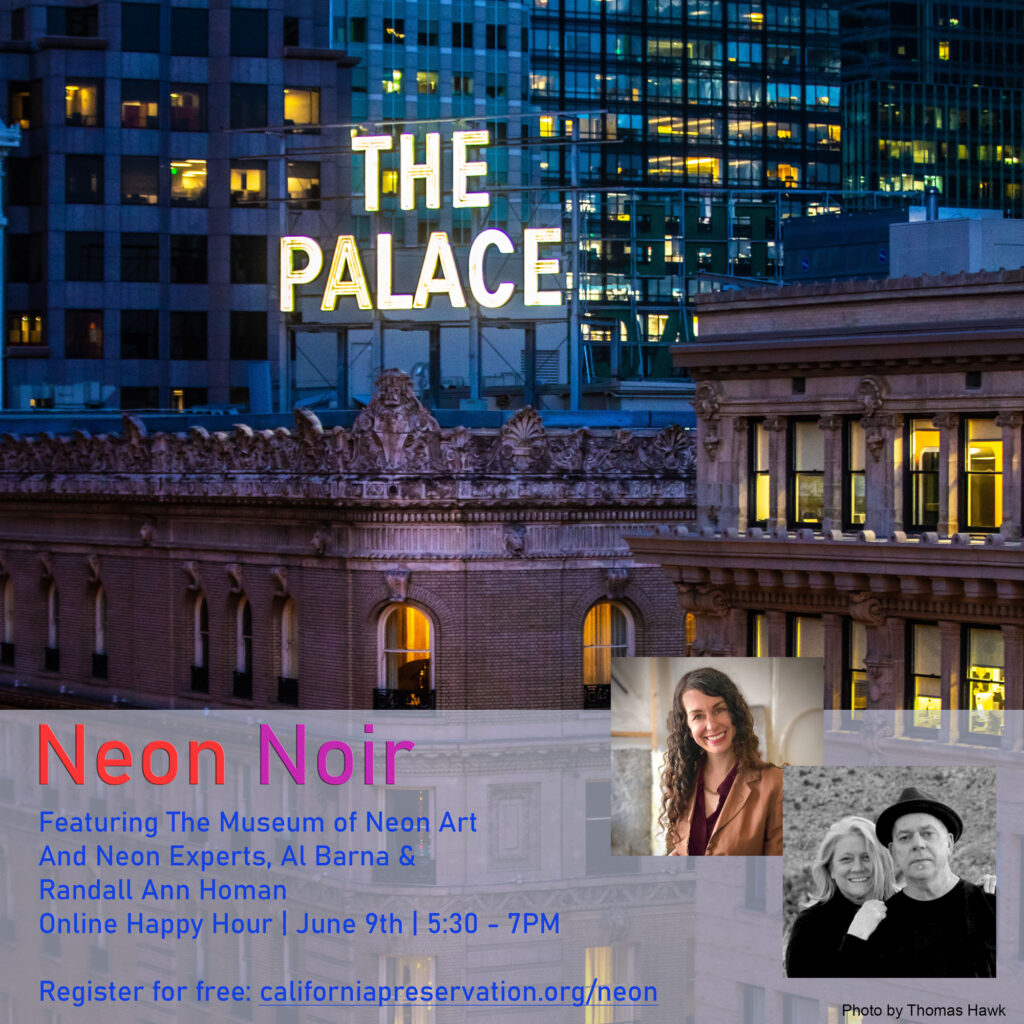 Vintage neon signs have evolved from advertising to art, and now they serve as landmarks of the day-to-day human experience within communities. The artisans and advocates who take on these preservation projects deserve and desire public acknowledgment, and the opportunity to share experiences. SF Neon produces an annual Neon Speaks festival and symposium to bring neon preservationists and advocates together to celebrate and share information on historic neon restoration and preservation. Let's celebrate this evening with these iconic under-recognized landmarks with our national guests who specialize in neon heritage!