California Preservation Foundation
Board of Trustees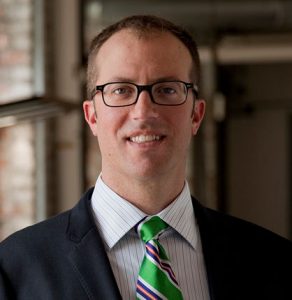 President: Jeffrey Caldwell, Pasadena
Jeff Caldwell (Pasadena) has been with Wiss, Janney, Elstner Associates, Inc. (WJE) since 1998 and is a licensed professional engineer in eight states. His experience has focused on the investigation and repair design for failures and performance problems involving a wide variety of building components and materials. These problems often include serviceability and stability failures for building wall systems and structural elements. Mr. Caldwell's project experience primarily includes failures caused by deficiencies in design or construction, or deterioration of building materials, such as brick, terra cotta, concrete, and glazing systems. His work also frequently investigates failures and repair of historic building facades. He has extensive experience with diagnostic testing to investigate causes of building enclosure failures and water infiltration. Having lived and worked for WJE in Princeton, New York, Boston, and now Los Angeles, Mr. Caldwell has developed an in-depth understanding of a wide range of building construction. His preservation experience ranges from the conservation and strengthening of historical structural concrete and terra cotta systems at Fenway Park and the Fairmont Copley Hotel in Boston, Massachusetts, to the Beverly Wilshire Hotel and the Los Angeles County Hall of Justice in Los Angeles. Mr. Caldwell is the branch manager of WJE's Los Angeles office and he is an active member of the Association for Preservation Technology (APTI), a past board member of APT Western Chapter, and is also active with the American Concrete Institute (ACI) and the American Society of Civil Engineers (ASCE)..
______________________________
Vice President, Programs: Christina Dikas, San Francisco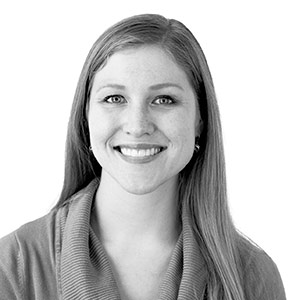 Christina Dikas (San Francisco) is an associate principal and senior architectural historian at Page & Turnbull in San Francisco. A native of the San Francisco Bay Area, Christina received her bachelor's degree from the University of California, Los Angeles, and a Master of Architectural History with a Certificate of Historic Preservation from the University of Virginia. She has been with Page & Turnbull since 2007 and manages the Cultural Resources Planning Studio. Christina has conducted numerous historic resource surveys and has extensive experience preparing Historic Resource Evalu­ations, CEQA and Section 106 Technical Reports, Historic Context Statements, Preservation Design Guidelines, and other preservation planning services. Christina has been a volunteer for the California Preservation Foundation for a number of years; she has presented at educational workshops, led walking tours, and helped to organize eight annual conferences as a member of the Conference Program Committee. In addition to her professional work, Christina is an avid photographer and contributed photographs to The Cultural Landscape Foundation's long-traveling exhibit about the life and work of landscape architect Lawrence Halprin.
______________________________
Vice-President, Development: Michael J. Gibson, Esq., Redondo Beach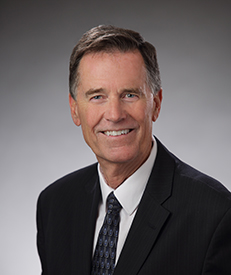 Mike (Redondo Beach) is a lawyer and architectural historian.  He holds a master's degree in heritage conservation from the University of Southern California, as well as degrees in law from UCLA and history from Loyola Marymount University.  Mike has practiced law since 1984, and is currently a partner in the firm of Greenberg, Whitcombe, Takeuchi, & Gibson, LLP.  He specializes in business and real estate transactions. Mike currently serves as treasurer and as a member of the executive committee of the Society of Architectural Historians, and as treasurer and a board member of the Charnley-Persky House Museum Foundation.  He is a past chair and member of the Redondo Beach Preservation Commission, and a past president and board member of the South Bay Bar Association of Los Angeles County.  As an independent scholar, Mike's fields of interest include regional architectural traditions, and sacred architecture and landscapes.  His article exploring the design and construction of Catholic churches in post-war suburban Los Angeles was recently published as part of the edited collection Modernism and American Mid-20th Century Sacred Architecture.
_____________________________
Treasurer: Annabel Lee Enriquez, Los Angeles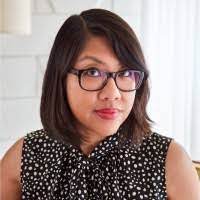 Annabel Lee Enriquez (Los Angeles) is a Project Specialist at the Getty Conservation Institute, where she has specialized in cultural heritage data, documentation and technology since 2013. In particular, she works to enable effective heritage conservation and management through the Arches Project, which aims to disseminate best practices and new technologies for cultural resource inventories. Prior to her work at the GCI, her research interests revolved around geospatial survey techniques and 3D documentation of heritage sites, and previous to working in heritage, her professional experience was in graphic design and marketing for architecture and real estate. Annabel received a B.S. in Urban and Regional Studies from Cornell University, and an M.S. in Geographic Information Science and Technology from the University of Southern California with graduate studies in the Heritage Conservation program. Before making preservation her full-time career, Annabel was a volunteer Art Deco tour docent with the LA Conservancy, an experience which helped to instill in her a love for Interwar architecture and design as well as a desire for more people- and community-oriented efforts in heritage conservation.  
_____________________________
Secretary: Rita Cofield, Southeast Los Angeles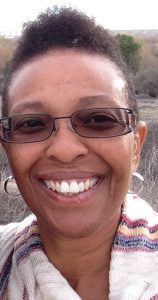 Rita Cofield (Southeast Los Angeles) received her BA in Architecture and Planning from Howard University and a Masters in Heritage Conservation from the University of Southern California. She free-lances as a cultural resource manager and Public Historian with valuable experience in community-based projects. She is passionate about finding ways to re-insert multiple perspectives into the larger narratives of our history. She enjoys activities and projects that foster innovation when it comes to caring for historic resources in underserved neighborhoods. She also feels a moral responsibility to expose the youth in her community of Watts to preservation education, hands-on training in building conservation, and its rich history as a means to community engagement and pride.
_____________________________
Carson Anderson, Sacramento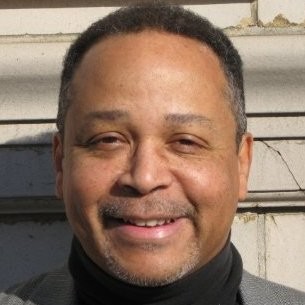 Carson Anderson (Sacramento) is a Los Angeles native who grew up in Central City Los Angeles. His major areas of interest today, and for much of his professional career, have been  with issues of urban revitalization and reinvention, ethnic historical research, promoting preservation-compatible urban design, and identifying placemaking opportunities that help create a powerful sense of place at the neighborhood level, and where traditional landmark designation approaches are not a tenable option. Has been a resident of Sacramento since 2016, and prior to that lived in the Detroit area 2014-2015, where he was witness to the resilience of its residents and the city's creative steps toward rebirth following bankruptcy and decades of disinvestment rooted in systemic racism. Carson sees his current post as Preservation Director for the City of Sacramento "as helping new development and historic resources to play well together."
__________________________
Gretchen Hilyard Boyce, Colfax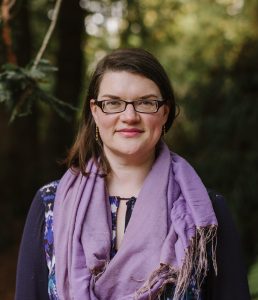 Gretchen Hilyard Boyce (Colfax) is the founder of Groundwork Planning & Preservation, a consulting practice that holistically evaluates historic places utilizing the cultural landscape approach. With over 20 years of experience in the public and private sectors, Gretchen applies solutions-oriented approach to help clients adapt historic resources while protecting their cultural value. Since moving to California in 2007, Gretchen has guided her clients through some of California's largest planning projects including the redesign of the California State Capitol, India Basin Shoreline Park, San Francisco's Better Market Street, cultural landscape evaluations for Yosemite National Park, and hundreds of local planning projects. Gretchen previously held positions at the National Park Service, San Francisco Planning Department, and private consulting firms before starting her own practice in 2021. Gretchen has evaluated historic resources for federal, state, and local agencies and was a co-author of the National Park Service's Professional Procedures Guide for the Preparation of Cultural Landscape Inventories. Gretchen received a B.A. in architectural history from the University of Virginia and an M.S. in historic preservation from the University of Pennsylvania. Her work has earned regional awards, she has taught adult continuing education courses in historic preservation and cultural landscapes, and has spoken widely at professional conferences and trainings. Gretchen has served as a volunteer with CPF since 2010. She is also a beekeeper, fiber artist, and gardener living in Placer County, California.
__________________________
Antonio Castillo, West Hollywood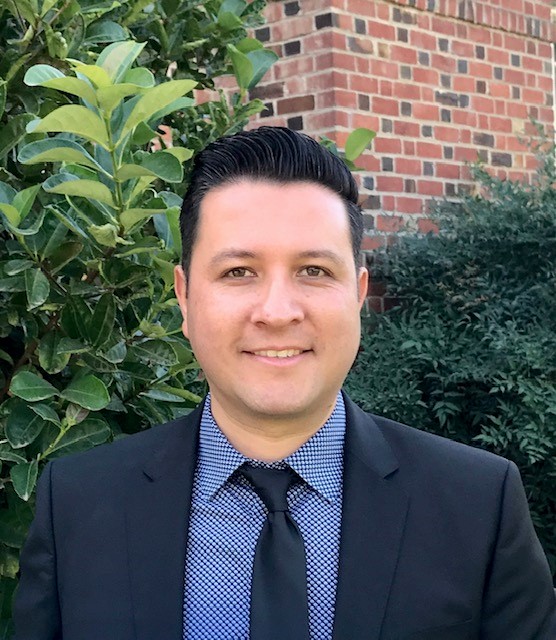 Antonio Castillo (West Hollywood) is a Senior Planner for the City of West Hollywood. As an urban planner, he has studied many communities and understands the importance of advocating, recognizing, and appreciating the unique history and culture of each community as a means of shaping collective identity and stewarding sustainable change. With over 19 years of professional experience, Antonio has held positions in the private, public, and non-profit sectors with emphasis in urban planning, architectural design, and historic preservation. He currently serves on the Board of Directors for the Highland Park Heritage Trust in Northeast Los Angeles. Antonio earned an A.S. degree in architectural technology, a B.S. degree in urban and regional planning, and an MPA degree.
_____________________________
Laura Dominguez, Los Angeles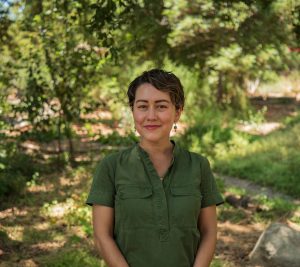 Laura Dominguez (Los Angeles) is a historian of race, heritage, and placemaking in the American West. An advocate for preservation justice, she received her Ph.D. from the University of Southern California and currently serves as a Mellon Humanities Postdoctoral Fellow with the National Park Service. She earned a bachelor's degree from Columbia University and a master's degree in historic preservation from USC. Laura previously worked as Communications and Programs Manager for San Francisco Heritage, where she developed youth programs and initiatives for legacy businesses, and as Preservation Manager for the Los Angeles Conservancy, where she oversaw efforts to document and conserve places associated with Latinx, LGBTQ, and other marginalized communities. She is also a founding board member of Latinos in Heritage Conservation and served on the Los Angeles Mayor's Office Civic Memory Working Group from 2019 to 2021. Her writing has appeared in the Western Historical Quarterly, Journal of American History, California History, Los Angeles Times, and Lost L.A. Born and raised in the San Gabriel Valley, she now lives in Los Angeles (the ancestral and unceded territory of the Tongva people) with her husband, toddler, and kelpie. 
______________________________
Sarah Kozal, Los Angeles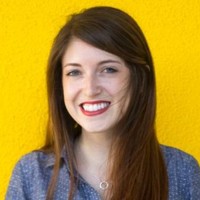 Sarah Kozal (Los Angeles) is an attorney at the California Independent System Operator, the electric grid and market operator for much of California and parts of Nevada. Her legal career has focused on the intersection of energy, land use, climate change, cultural resources, and Federal Indian law. Sarah has represented renewable energy developers, environmental groups, Native American tribes, and foreign states, both in local proceedings and international venues, including the Paris Climate Agreement negotiations.
Now living in Sacramento with her husband, toddler, and two Labradors, Sarah is a native of the Los Angeles area. She received a B.A. in Art History and a J.D. from UCLA, as well as a Graduate Certificate of Heritage Conservation from USC. Prior to becoming an attorney, Sarah worked in the education department at the Hammer Museum in Los Angeles and served as a volunteer docent at the Getty Center giving architecture and garden tours for nearly a decade.
______________________________
Leslie Palaroan, Oakland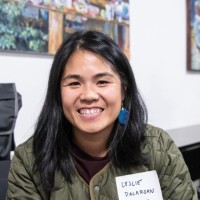 Leslie Palaroan (Oakland) is the Director of Real Estate Development at Satellite Affordable Housing Associates (SAHA). She was first exposed to affordable housing as an intern researching the history of the California Hotel in Oakland. Since then, she has financed, project-managed, and led the construction of over 1,216 units of affordable housing units for low-income families, seniors, veterans, households with special needs, and the formerly homeless. Leslie worked for Mission Economic Development Agency (MEDA) to rehabilitate five former public housing developments under the Rental Assistance Demonstration (RAD) program – a total of 439 units for seniors and disabled San Franciscans. She worked on Plaza Adelante – a three story commercial occupiedrehabilitation for non-profit offices, small business incubators, and food market.
Prior to MEDA, she developed new construction, community driven, affordable housing at East LA Community Corporation. She was also a Community Design Fellow with Skid Row Housing Trust, working on a community planning document alongside the Skid Row community. Leslie is an East Bay Native. She grew up between South Hayward and Oakland, and went to UC Berkeley to receive simultaneous bachelor's degrees in Architecture and Geography. She has dual masters degrees in Heritage Conservation and Planning from the University of Southern California. By building affordable housing and affordable non-profit spaces, Leslie is seeking to stem homelessness, displacement, and gentrification in the Bay Area and simultaneously preserve spaces for underrepresented communities.
______________________________
Trudi Sandmeier, Los Angeles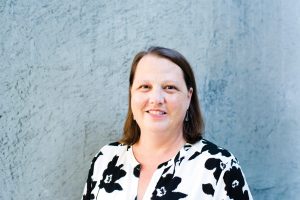 Trudi Sandmeier (Los Angeles) is the Director of Graduate Programs in Heritage Conservation and an Associate Professor of Practice in Architecture at the University of Southern California. She co-founded and currently serves as president of the non-profit Will Rogers Ranch Foundation, as a board member of the Docomomo Southern California chapter, the California Preservation Foundation, and the Historic Preservation Education Foundation. She was the co-organizer of the 2019 Preserving the Recent Past 3 conference and recently co-edited the Routledge Companion to Global Heritage Conservation (2019). Her work centers on the conservation of the recent past and efforts to make visible the impact of underrepresented constituencies on the historic built environment.
______________________________
Shayne Watson, Mill Valley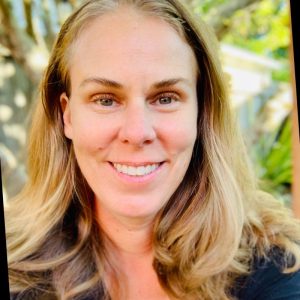 Shayne Watson (Mill Valley). Shayne Watson is a nationally recognized advocate for LGBTQ heritage in historic preservation. After founding Watson Heritage Consulting in 2014, Shayne co-authored the award-winning Citywide Historic Context Statement for LGBTQ History in San Francisco (2016) and the San Francisco chapter of the National Park Service's LGBTQ America: A Theme Study of LGBTQ History (2016). Shayne volunteered for the City of San Francisco as co-chair of the Arts & Culture Committee for the Citywide LGBTQ Cultural Heritage Strategy (2017-2020). Her LGBTQ heritage work has been in published in Preservation and Place: Historic Preservation by and of LGBTQ Communities in the United States (New York Berghahn Books, 2019) and GLQ: A Journal of Lesbian and Gay Studies (Duke University Press, 2019).
Shayne has presented on LGBTQ heritage preservation at panels and conferences hosted by the National Park Service, National Trust for Historic Preservation, California Preservation Foundation, American Planning Association, and Columbia University. She has served on historic preservation master's thesis committees for the University of Southern California – her alma mater (MHP, 2009) – and the University of Oregon. Since 2016, Shayne has volunteered for San Francisco's GLBT Historical Society as the founding chair of the Historic Places Working Group. In 2020, Shayne founded Friends of Lyon-Martin House to spearhead efforts to landmark and revitalize the home of trailblazing lesbian activists Phyllis Lyon and Del Martin.
______________________________
Matthew Worster, Oakland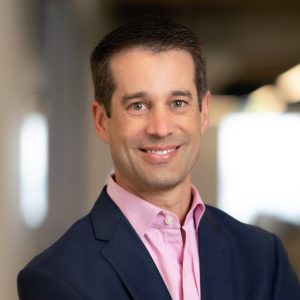 Matthew Worster, P.E. (San Francisco).  Matt Worster has more than 20 years of experience in investigation, design, and construction phase consulting of building enclosure components on both historic and contemporary structures. Based in the Oakland office of Simpson Gumpertz and Heger, he assists owners, designers, and builders with the entire building enclosure, including below-grade waterproofing, traditional and modern roofing, and wall claddings from terra cotta to titanium. Although a majority of his projects are in California, Matt also concentrates on colder climate projects in the Rockies. Matt holds an advanced degree specializing in structural materials, and he enjoys presenting his work to a variety of audiences. Recent projects with a preservation interest include the CPF award-winning SMUD Museum of Science and Curiosity, the CPF award-winning State Library and Courts Building, the Jesse Unruh State Office Building, and the Bateson State Office Building, all in Sacramento.
Board of Trustees Nomination Form
The Board of Trustees seeks input from CPF members regarding possible candidates to serve on the Board of CPF. The Board has identified development as a major need and particularly seeks individuals with a background in fundraising, organizational development, and/or communications. Individuals with a strong interest and involvement in preservation are also welcome.
If you have a recommendation, please contact CPF. The Nominating Committee will evaluate submissions for possible Board consideration in a future election cycle.