California Preservation Foundation Staff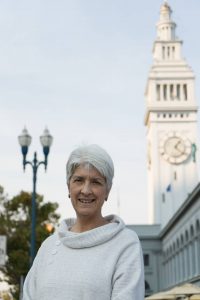 Cindy Heitzman, Executive Director.Cindy brings nineteen years of experience as the leader of CPF. She served on the Board of the California Preservation Foundation from 2001-2003 and previously worked as Building Official and Fire Marshal for the City of St. Helena in the Napa Valley. Cindy served the first female president of the Redwood Empire Chapter of Code Officials (2000), Chair of the California Building Officials' Historic Codes Committee and has coordinated courses on the use and application of the California Historical Building Code. She served as a commissioner on the California Building Officials Training Institute from 2002 – 2005. She attended California State University, Chico and holds a BA in Fine Art and studied Building Inspection Technology at Butte College, Chico.
Email: cheitzman@californiapreservation.org
Phone: 415.495.0349 x 3
 ______________________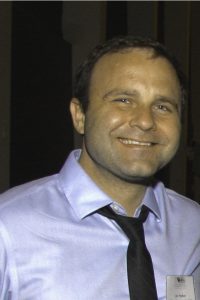 Jon Haeber, Field Services Director, manages Education and Technical Assistance programs, including the Conference, Higher Education, and General Education committees. A former copywriter and Managing Editor in the marketing field for over a decade, he attended graduate school hoping to turn his lifelong love of urban history and architecture into a career at a non-profit organization. Jon is a published author, architectural photographer, and urban historian. He has an M.A. in US History from UMass Amherst, B.A. degrees in English and Geography from UC Berkeley, and is a graduate of ARCUS, a professional fellowship in Historic Preservation Leadership. Jon is on the Board of Trustees for a nonprofit statewide scuba diving organization, serves on the City of Richmond's Historic Preservation Commission, is a member of the AIA San Francisco Historic Resources and National Council on Public History Conference committees, and spends his free time volunteering at the Golden Gate National Recreation Area. Find Jon on Twitter, LinkedIn, Google Plus, or Facebook.
Email: jhaeber@californiapreservation.org
Phone: 415.495.0349 x 1
In addition to our hardworking staff, our Board of Trustees carry out important preservation work throughout the state.
Interested in joining the team? Check out our volunteer and internship opportunities, find out more about our committees, or become a member today!
 ______________________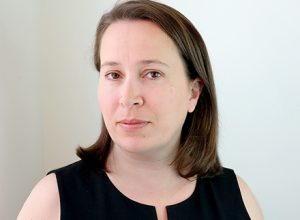 Lisa Versaci, Programs and Engagement Manager, has spent the last decade working in the AEC industry. Since studying Political Science at the University of California, San Diego, Lisa has been professionally involved with marketing, communications and business development for multiple Bay Area architecture and engineering firms, where she developed a passion for architectural history and preservation. In her spare time, Lisa volunteers in the field for the California State Parks Foundation, Golden Gate National Recreation Area, and National Parks Service, and as a foster parent for Golden Gate Labrador Retriever Rescue. Lisa and her husband – and their two rescued black labs – reside in Napa in a Queen Anne-style Landmark Property.