CPF's Annual Sponsors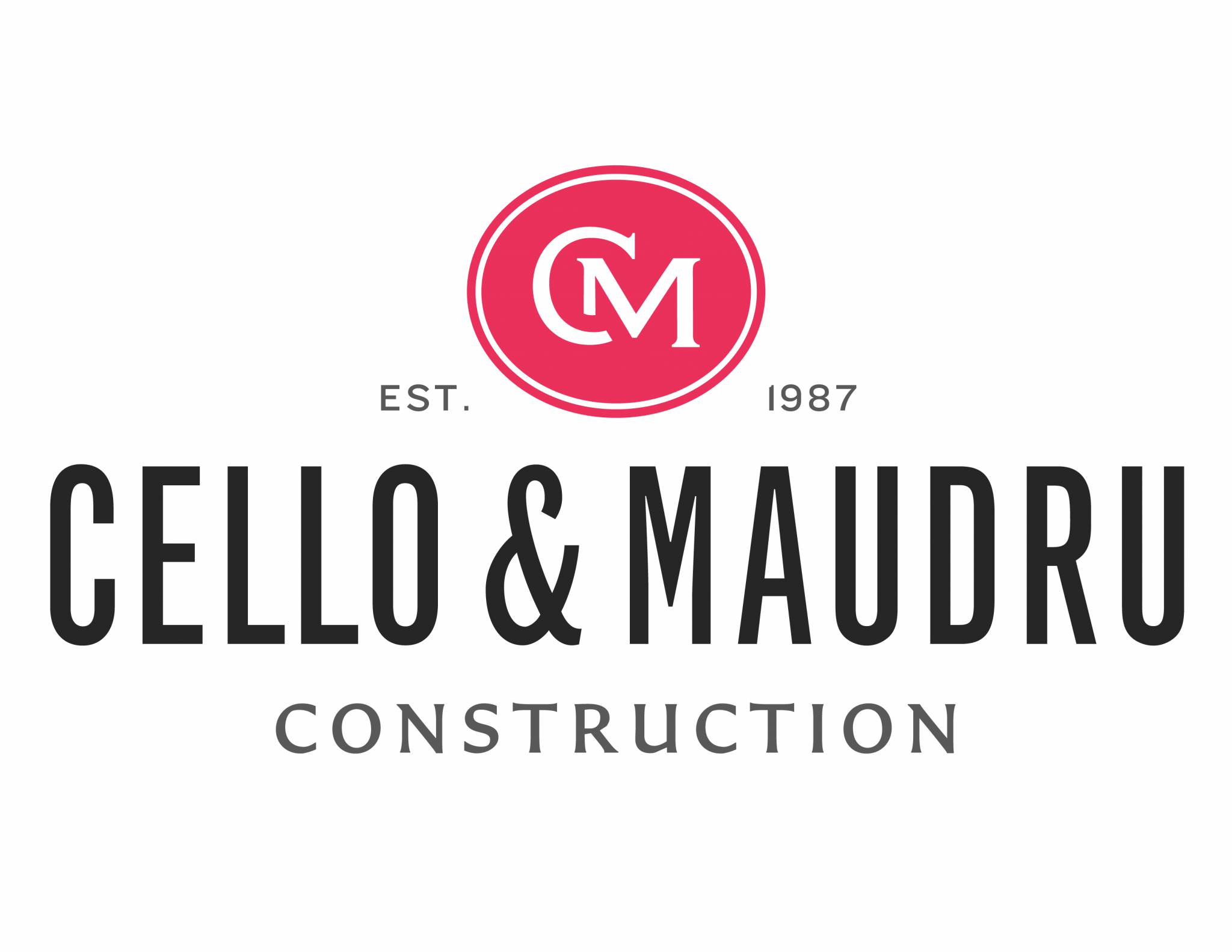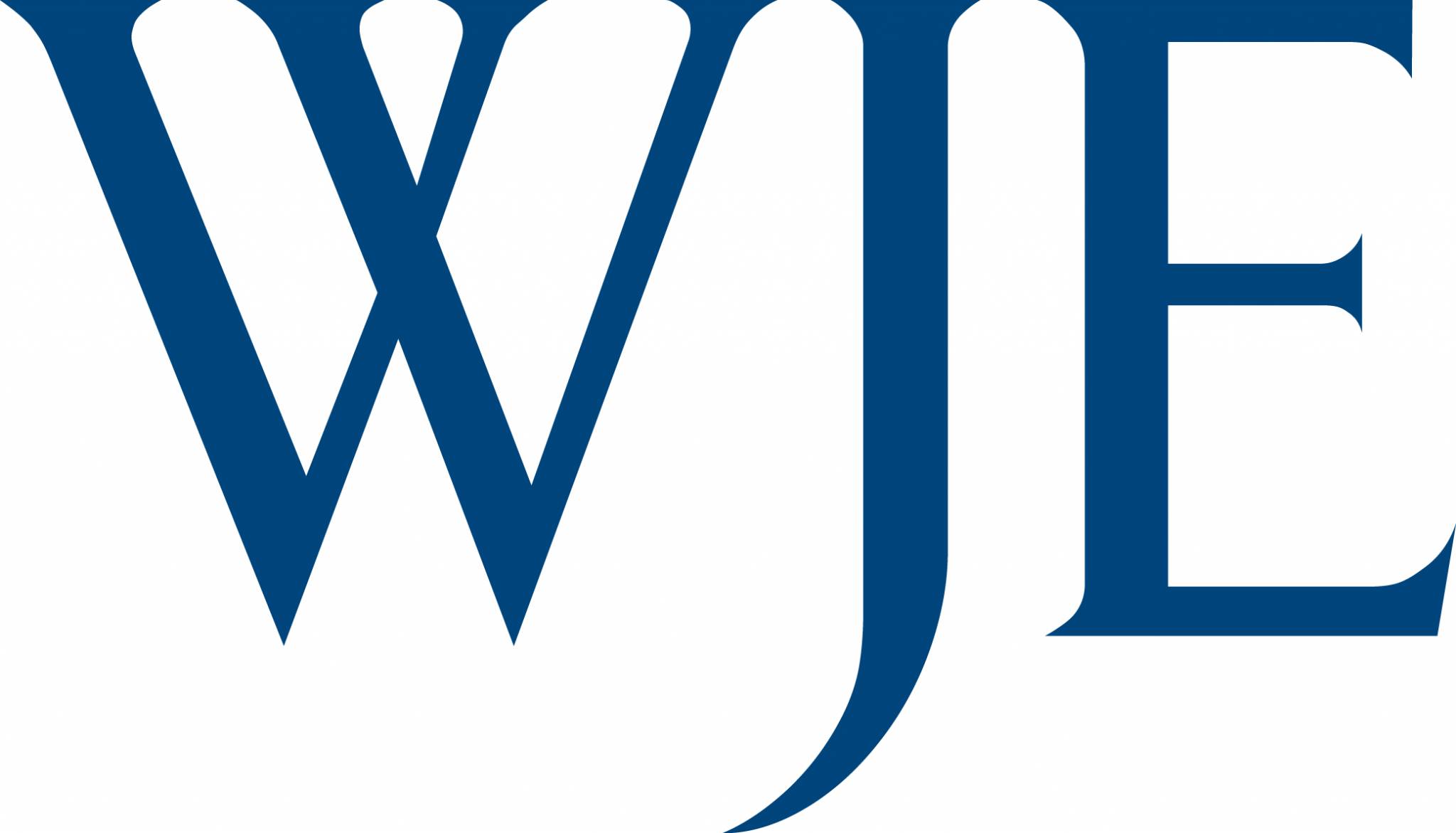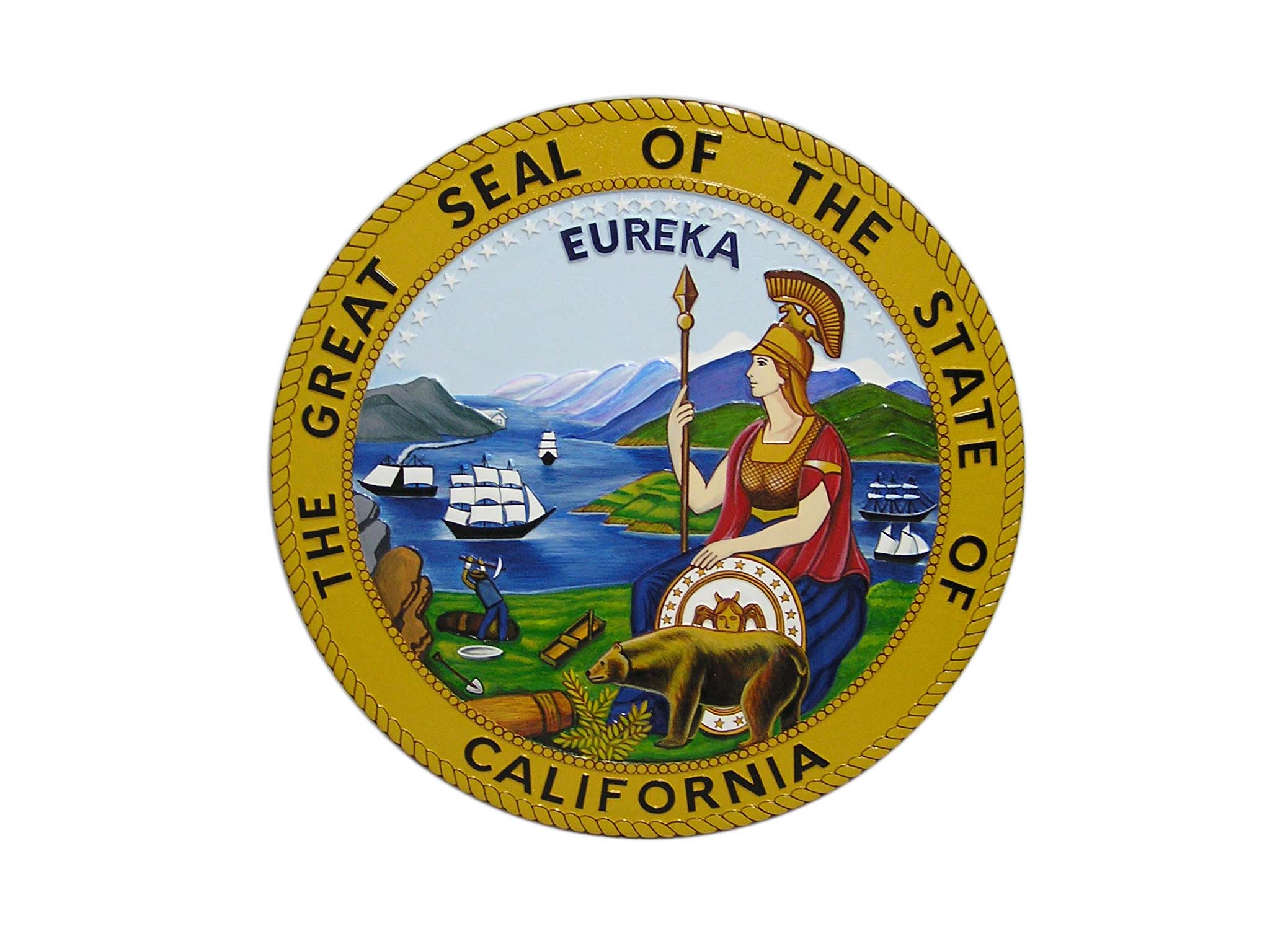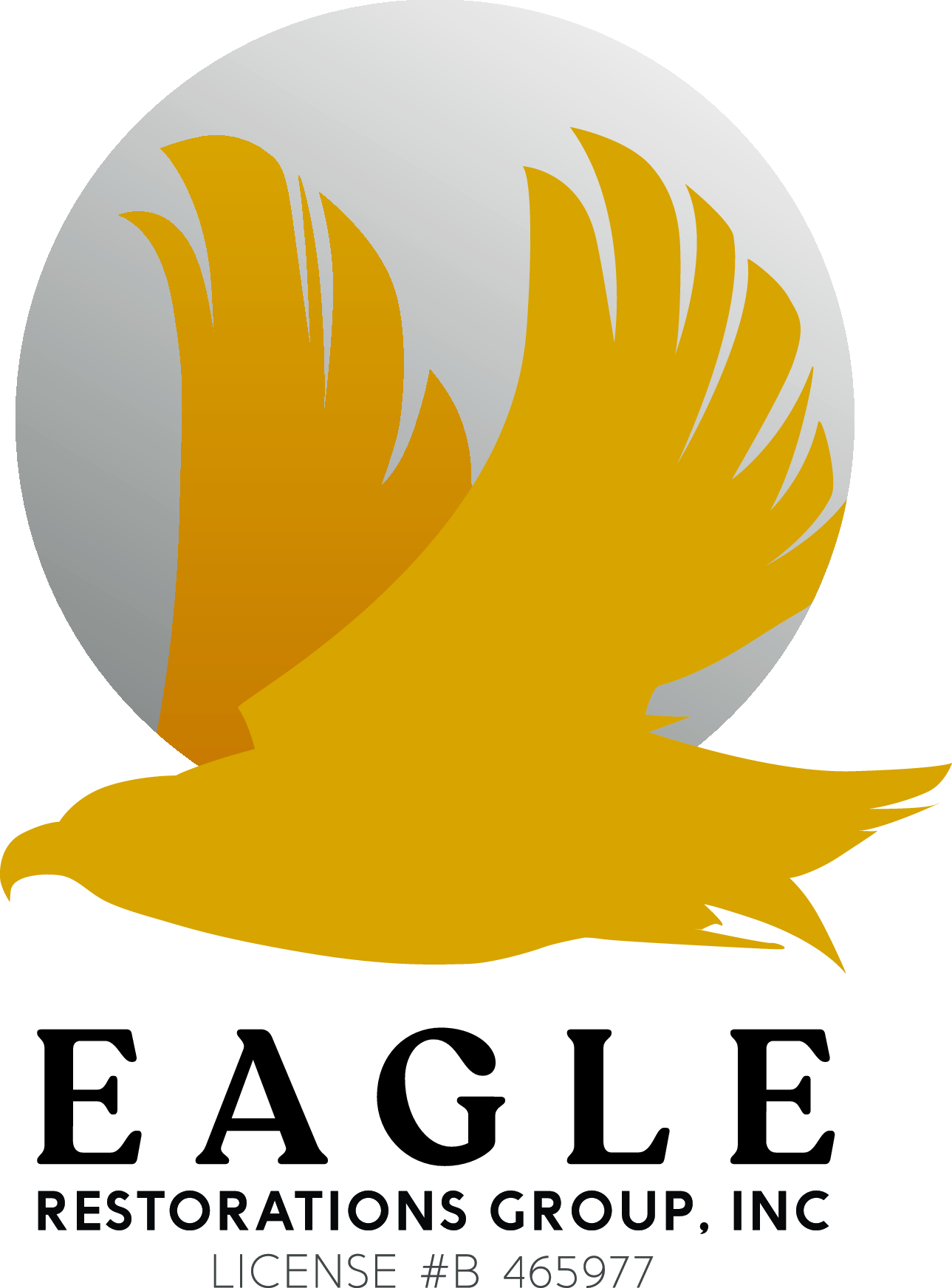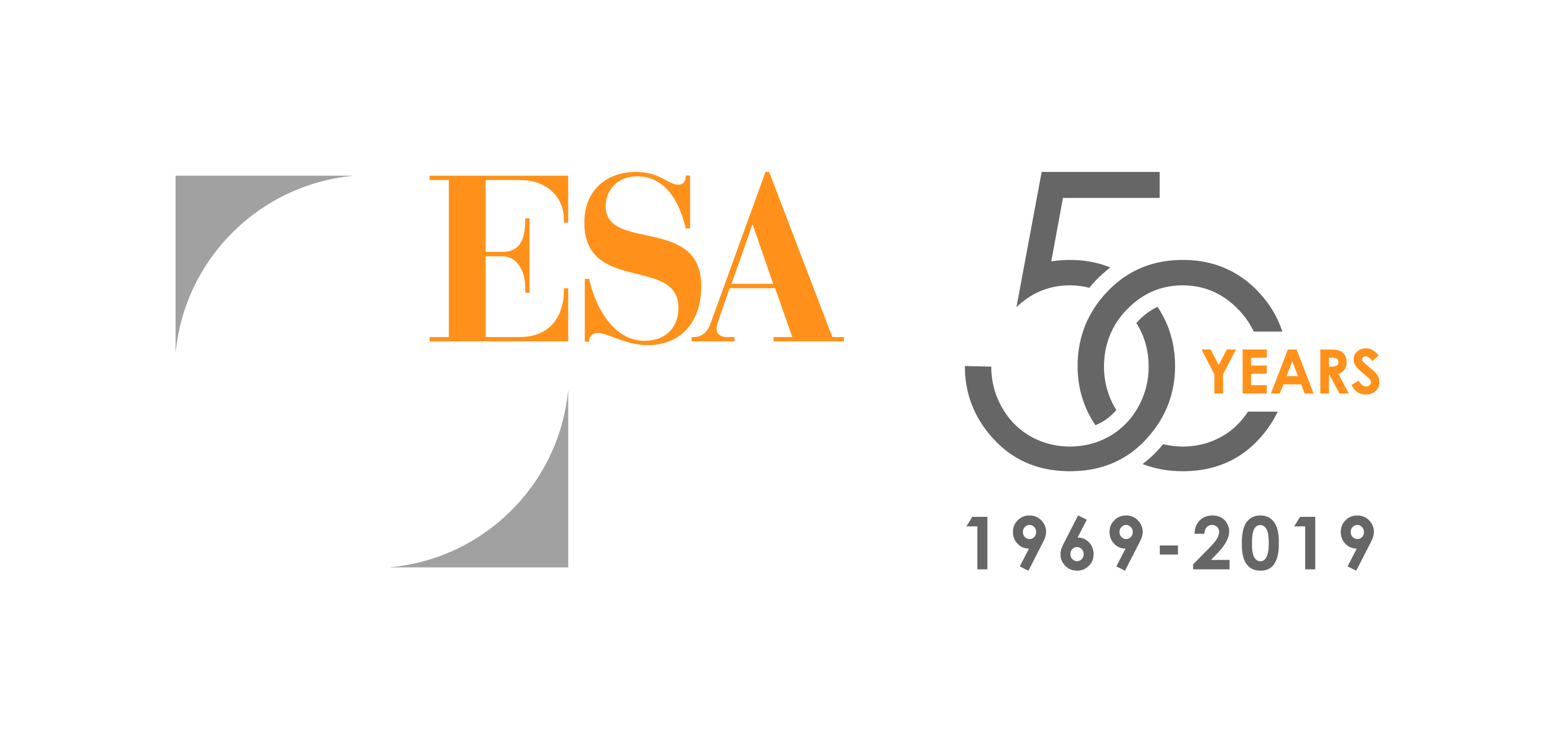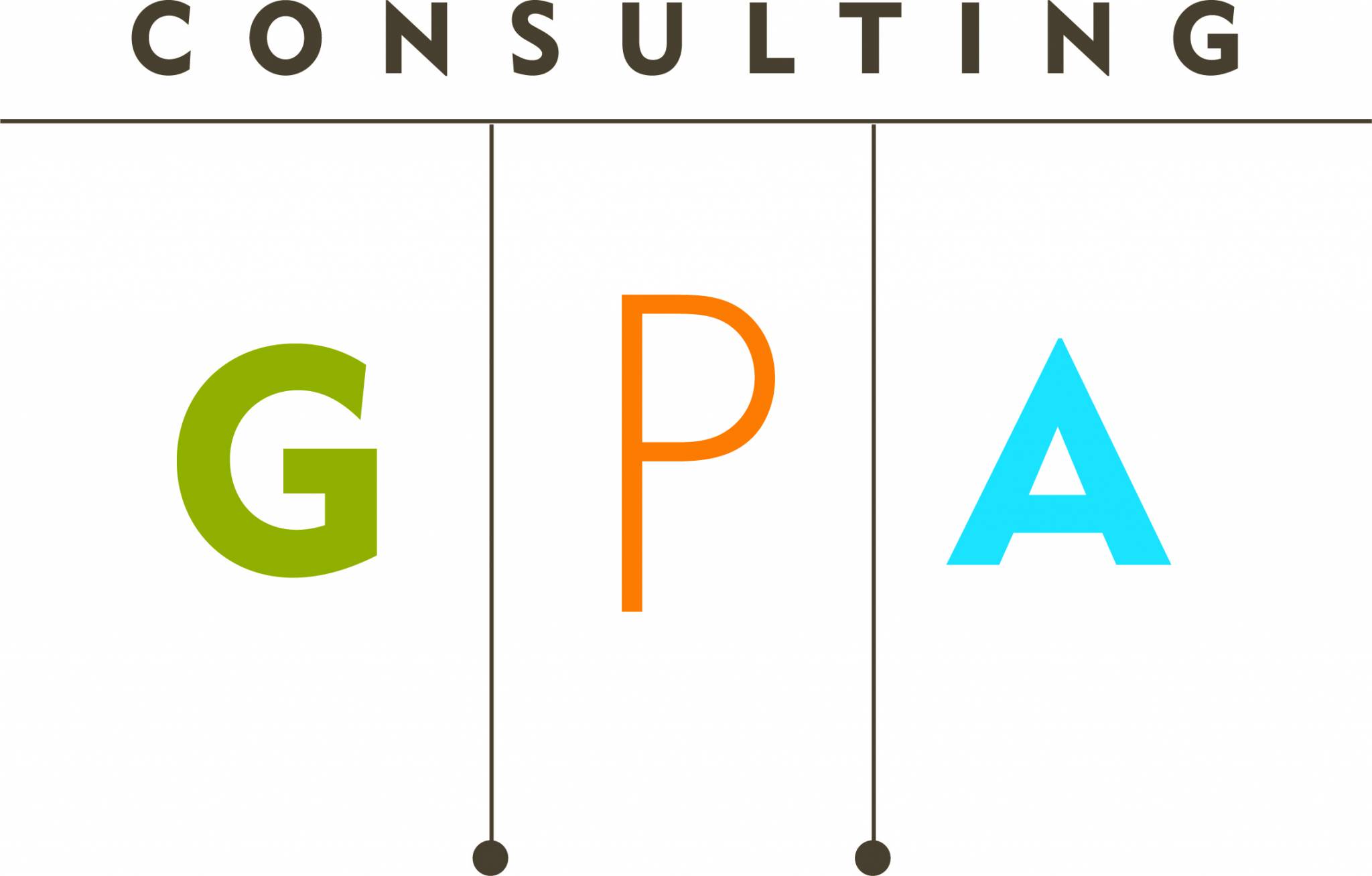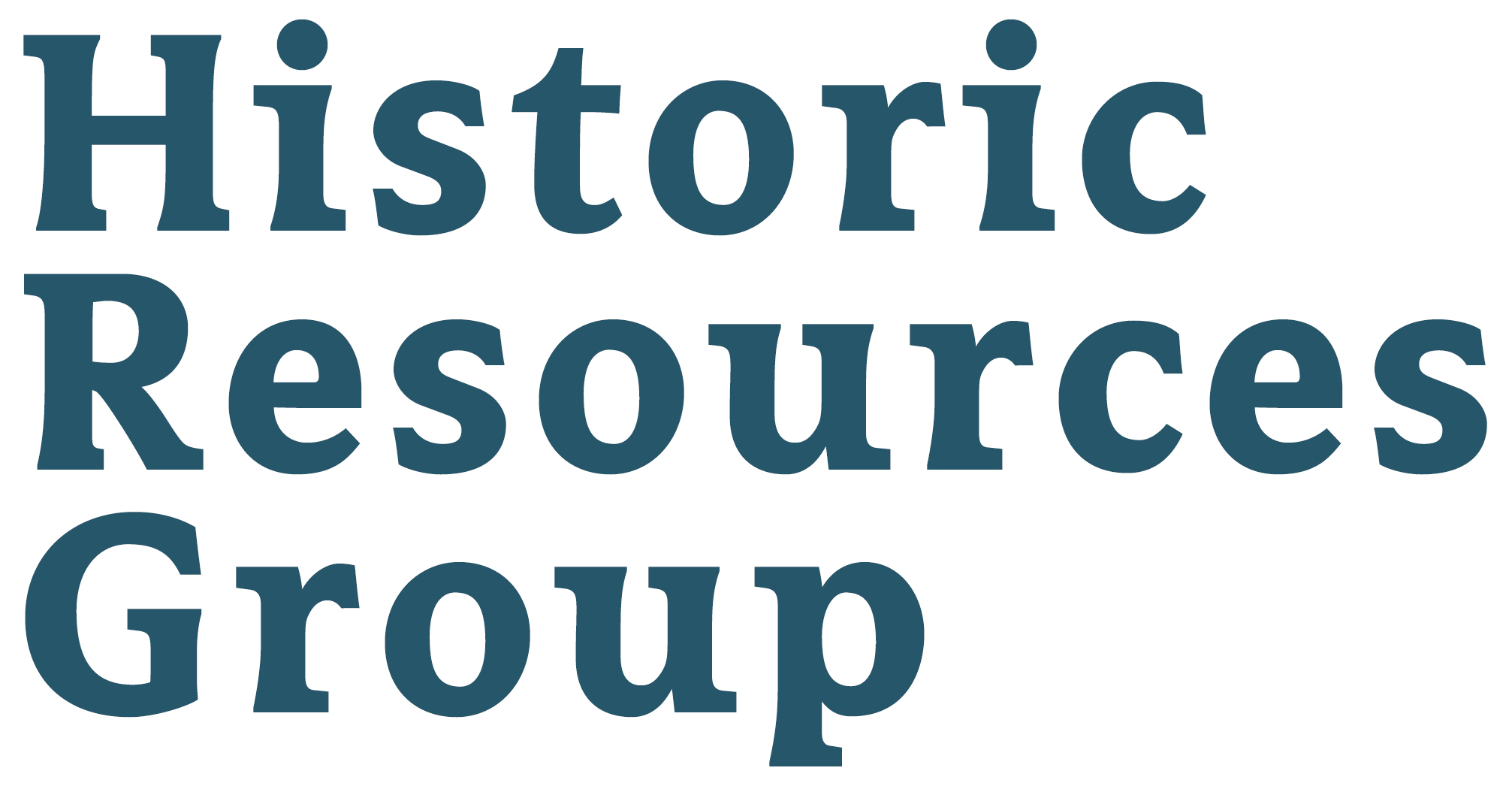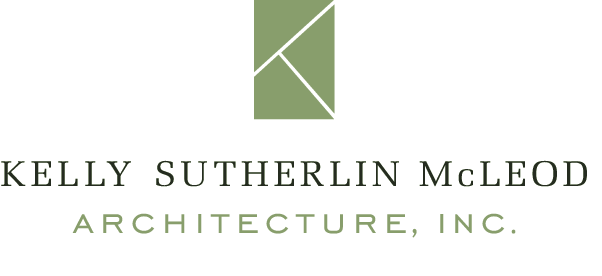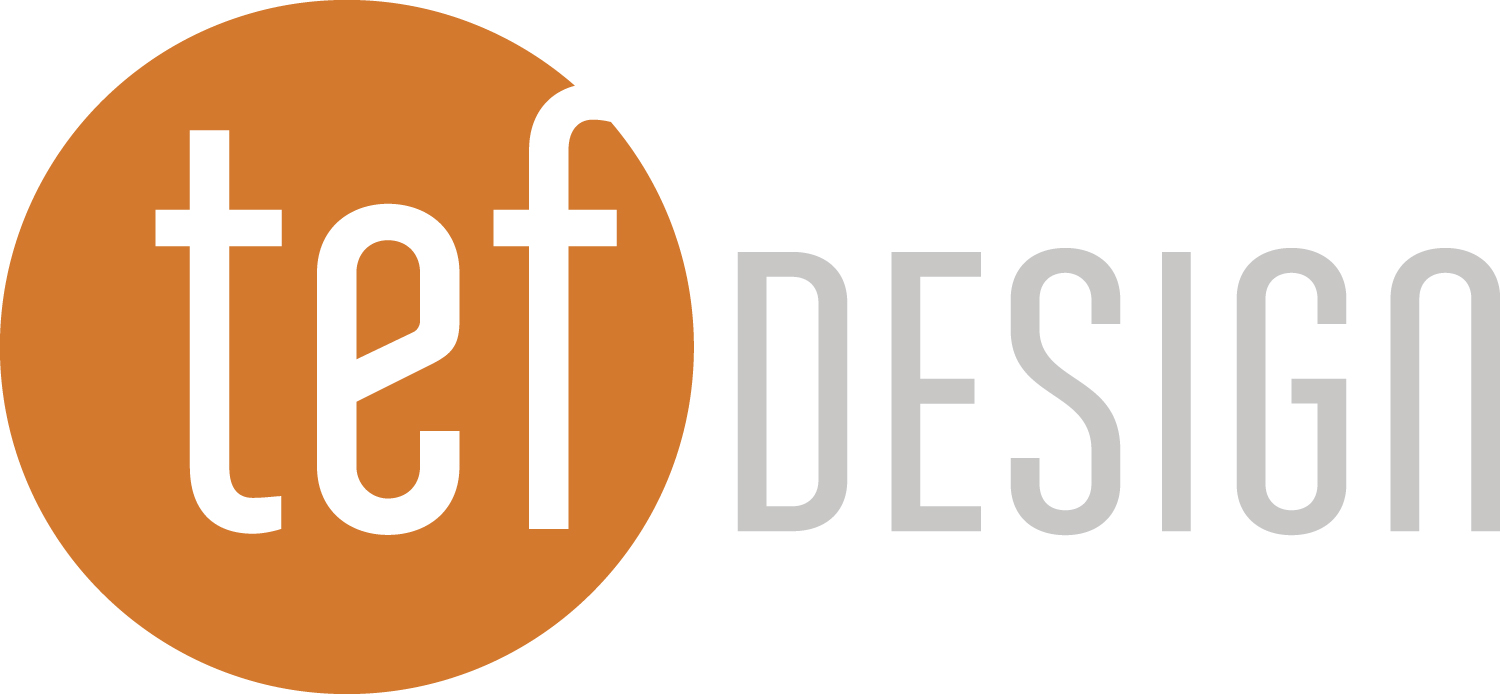 We thank our sponsors for their investments in preservation, and for making our year-round education and advocacy work possible.
A Changing Climate for Preservation
2020 California Preservation Conference
SACRAMENTO | May 17-20, 2020
Our annual conference brings more than 600 participants from across the state to learn, network, and share successes. The 2020 conference will be held in Sacramento from May 17-20 at the Embassy Suites. Registration is $360 for non-members and $335 for members. Memberships start at only $50 per year! Join us!


Click here for information about the 2019 conference in Palm Springs.
Tours
Sunday May 17
STUDY TOUR | 9:00 AM – 5:00 PM | Sacramento-San Joaquin Delta Tour
STUDY TOUR | 9:00 AM – 5:00 PM | Treasures of the Sierra Foothills Tour
STUDY TOUR | TBA | Jane Jacobs Walking Tours
Monday May 18
STUDY TOUR | 11:00 – 2:00 PM | The Hidden Histories of the California State Parks Collection
MOBILE WORKSHOP | 6:30 – 9:30 PM | The Celebration of Inclusiveness: Towards an Integrated Approach
6:30 – 9:30 PM | Preservation Scavenger Hunt in Old Town
9:30 PM – ? | Yee Olde Band of Dingbats
Tuesday May 19
MOBILE WORKSHOP | 9:00 AM – 12:00 PM | Resiliency in Roseville
MOBILE WORKSHOP | 9:00 AM – 12:00 PM | Preservation's Place in Downtown Sacramento Placemaking
MOBILE WORKSHOP | 2:00 PM – 5:15 PM | Agricultural Heritage and The Cultural Landscapes of Wine Production
Wednesday May 20
9:00 AM – 12:00 PM | Hands-on with Terra Cotta + Gladding McBean Factory Tour
Special Events
Sunday May 17
5:30 – 7:30 PM | Opening Reception at the California State Railroad Museum
Monday May 18
9:00 – 10:30 AM | Plenary Session at the Crocker Museum
7:30 – 9:30 PM | Preservation Scavenger Hunt in Old Town
9:30 PM – ? | Yee Olde Band of Dingbats
Tuesday May 19
12:30 – 1:45 PM | Membership Luncheon (complimentary for paid attendees, with limited seating)
Hear updates from CPF's staff and board at the annual membership meeting and luncheon. This event is free for all paid conference attendees and sponsor ticket holders, but requires advanced registration. Seating is limited, so make sure to get your ticket before they sell out!
5:30 – 7:30 PM | President's Circle Reception (invitation only)
Wednesday May 20
5:15 – 7:00 PM | Closing and Volunteer Appreciation Reception
Join us for a reception at the Warehouse Artist Lofts, an adaptively reused home for artists in one of Sacramento's historic neighborhoods.
Volunteer for the Conference
All Programs - Descriptions, Dates, and Times
Sunday May 17
Sunday, 5/17/2020, 9:00 – 5:00 PM
Treasures of the Gold Country Tour
Your Gold Country study tour in the "Heart of the Motherlode" includes three exceptional and irreplaceable preservation and restoration projects driven by dedicated local communities. Tour guides will discuss the history, preservation and significance of each site.
In 1890, CA State Legislature purchased land for Preston School of Industry. It is one of the oldest and best-known reform schools in the U.S. and the "castle" is the most significant example of Romanesque Revival architecture in the Motherlode.
In 1873, Samuel Knight founded Knight Foundry and developed a high speed, cast iron impulse water turbine. The foundry was in continuous operation for 123 years and it is thought to be the last remaining water-powered foundry and machine shop in the U.S.
In1850, Yee Fung Cheung came to California and practiced herbal medicine, like his father had in China. Three generations of owners have left the precious legacy of the herbal shop and its contents still intact.
Tour Guides
Rebecca Brown
Mike Garavaglia, AIA, Garavaglia Architecture
—————————————————————————————–
Sunday, 5/17/2020, 9:00 – 5:00 PM
The Sacramento-San Joaquin Delta: California First National Heritage Area
In 2019, the Sacramento-San Joaquin Delta became California's first National Heritage Area. This partnership-based endeavor promises to promote heritage tourism while undertaking preservation and placemaking projects.
As the largest estuary on the West Coast of the Americas, and the confluence of California's two largest rivers, the Delta serves as the hub of the state's water supply. Yet the Delta is also rich with human history which has largely been under recognized by those outside of the region.
This tour will follow the same route as a sold-out program originally presented by the California Preservation Foundation in 2017. The tour will focus on the Delta's legacy communities, highlighting sites of agricultural, Asian Pacific Islander, and maritime significance.
Tour Stops Include:
Rio Vista's Dutra Museum of Dredging
Isleton's Bing Kong Tong Building and Asian-American Historic Districts
Walnut Grove's Japanese-American Historic District and Miyazaki Bathhouse
Locke, the only town in the United States built exclusively by and for Chinese immigrants
The Old Sugar Mill, a former beet sugar processing plant, now wine tasting facility
Tour Leaders
Alex Westhoff, Senior Preservation Planner, San Francisco Planning Department
Blake Roberts, Senior Environmental Planner, Delta Protection Commission
—————————————————————————————–
Sunday, 5/17/2020, 9:00 – 5:00 PM
Jane Jacobs Walks
Guided tours of four Sacramento neighborhoods, with bus transportation between tours, incorporating local history and the principles of urban planning legend Jane Jacobs. The tour starts with Boulevard Park, a National Register listed historic district recognized for its landscape design and early 20 th Century Arts & Crafts and revival architecture, followed by the "Solarpunk Tour" along O Street, featuring Mid-century Modern architecture and early experiments in sustainable architecture, renewable energy, and New Urbanist planning principles. Following a lunchbreak, we will visit Riverside Boulevard in the Land Park neighborhood, a City Beautiful era streetcar suburb featuring revival styles and Art Deco architecture. The final tour visits the Oak Park historic district, Sacramento's first streetcar suburb and a historically African American neighborhood currently undergoing a dramatic transformation. Organized by Preservation Sacramento in conjunction with Sacramento Historical Society, Boulevard Park Neighborhood Association, and Sacramento Heritage Inc.
—————————————————————————————–
Opening Reception and Champagne Train Ride at the State Railroad Museum
6:00 – 9:00 PM |
Kick off the 2020 conference with a repast of Sacramento barbeque among the historic trains and the historic roundhouse of the California State Railroad Museum. Conclude the festivities with a champagne train ride along the historic Sacramento River. The Opening Reception includes complimentary dinner, drinks, and optional train ride on the Sacramento Southern Railroad.
—————————————————————————————–
Sunday May 17
Plenary Session
9:00 – 10:30 AM
—————————————————————————————–
Monday, 05/18/2020, 11:00 – 12:30 | Room: Gold Rush & Delta
Recent CEQA Case Law Update and Advanced CEQA Q&A
Don't miss the latest version of the standing-room-only CEQA session from last year's conference in Palm Springs. Bring your questions. This session begins with an overview of recent court decisions governing historic resources under CEQA and how the courts are interpreting cases involving cultural resources in 2020. The moderated panel discussion will follow with a series of case studies that went to court or avoided court using CEQA as a catalyst to create a win-win project. There will be an extended question and answer period so bring your quandaries about:
Impacts
Exemptions
Mitigations
The administrative record
Advocacy groups and CEQA
The Secretary of the Interior's Standards CEQA exemption
This will be an advanced-level session, ideal for cultural resource professionals and planners.
Moderator
Stephen Schafer, Schaf Photo
Speakers
Susan Brandt-Hawley, Esq. Brandt-Hawley Law Group
Brian Turner, Senior Field Officer & Public Lands Attorney, National Trust for Historic Preservation
Sean de Courcy, Associate Preservation Planner, Community Development Department, City of Sacramento
—————————————————————————————–
Monday, 05/18/2020, 2:00 – 5:15 | Mobile Workshop
Guiding Change in Sacramento's Historic Districts
Sacramento has 32 historic districts, most of which are located in the city's original 1848 street grid, known as the "Central City." The districts vary in size and use, ranging from tree-lined residential neighborhoods and bustling downtown commercial districts, to stately government centers and gritty industrial corridors. As California faces a statewide housing crisis, all are confronted with the pressure to add greater density. In the summer of 2018, the City of Sacramento initiated an ambitious effort to complete a comprehensive survey, update documentation, and develop design guidelines for 29 of the city's historic districts. The resulting Sacramento Historic District Plans are tailored to the unique historic contexts and character-defining features of each historic district in order to guide future development that respects and enhances these special places.
This mobile workshop will introduce you to a range of Sacramento's historic districts and offer a unique opportunity to learn about the process and challenges of developing the Sacramento Historic District Plans in the neighborhoods that inspired them.
Moderator
Clare Flynn, Cultural Resource Planner, Page & Turnbull Architects
Speakers
Carson Anderson, Preservation Director/Senior Planner, City of Sacramento
Sean de Courcy, Associate Preservation Planner, City of Sacramento
Bruce Monighan, Urban Design Manager, City of Sacramento
—————————————————————————————–
Monday, 05/18/2020, 11:00 – 12:30 | Room: Steamboat
Cooper Molera Adobe: A Shared Use Model
The Cooper-Molera Adobe historic site represents the rich history and complex origins of the state of California and contributes to the Monterey Old Town National Historic Landmark District. Originally dating from 1827, the 2.4-acre site includes adobe residences, an adobe warehouse and corner store, and a multi-building barn complex, all surrounded by an original adobe wall. In 2011, the National Trust for Historic Preservation (NTHP) partnered with a private developer to re-envision the Cooper-Molera site through a shared-use agreement. The vision included a new approach to the house museum model, combining historic interpretation with appropriate commercial uses through rehabilitation, adaptive reuse, and sensitive infill construction. This involved seismic strengthening of the barn complex for event use, rehabilitation of historic buildings to support commercial functions in the structures that originally housed commercial uses, and sensitive infill construction to house program elements with the greatest potential for impact on the historic buildings.
A comprehensive overview and presentation will include the National Trust, the Developer, the Historic Architect and the City of Monterey to discuss the complex relationships that are involved in making an historic site culturally, environmentally and economically sustainable.
Moderator
Naomi Miroglio, Principal, Architectural Resources Group
Speakers
Douglas Wiele, Founding Partner, Foothill Partners, Inc. Real Estate
Katherine Malone-France, Chief Preservation Officer, National Trust for Historic Preservation
Kimberly Cole, Community Development Director, City of Monterey
—————————————————————————————–
Monday, 05/18/2020, 2:00– 3:30 | Room: Gold Rush & Delta
Engaging Elected Officials in Preservation Planning / Community Values and Cultural Resources: Prioritizing for Resilience Planning / Resilience Roundtable: A Peer-to-Peer Learning Activity for Climate Adaptation and Disaster Response
This panel will identify ways to engage, educate and empower local officials to enact innovative legislation. . Learn how to increase the capacity of the preservation community to effectively become involved in climate resilience planning. Three presentations will orient the audience to climate impacts on cultural resources and the fundamentals of adaptation and disaster response planning. Presentations will be followed by a peer-to-peer learning exercise where participants will explore questions that include:
Why should the preservation community engage in resilience planning?
What are the existing resilience planning tools?
When is it most effective for preservation planning specialists to get involved in the resilience planning process?
Where can the preservation community get resources to support their resilience planning efforts?
How should preservationists prepare for engaging with colleagues in hazard mitigation, adaptation, emergency response, and infrastructure management who typically drive these planning and implementation efforts? What questions do they need to ask? What information do they need to be prepared to provide?
What gaps exist?
The session will conclude with an opportunity for the participants to break out into small groups where they can ask technical specialists to trouble-shoot real-world challenges. Participants are encouraged to bring examples of issues they are facing or anticipate tackling at the intersection of climate resilience and heritage preservation.
Moderator
Lisa Craig, Executive Director, Lodi Historical Society
Speakers
Tommy Hendrickson, Climate Adaptation and Resilience Specialist, ICF
Brandy Bones, Senior Director, ICF
January Tavel, Historic Preservation Specialist and Architectural Historian, ICF
—————————————————————————————–
Tuesday, 05/18/2020, 2:00– 3:30 | Room: Schoolhouse
How Augmented Reality and Other New Technologies Could Make the Intangible Tangible
The intersection between the humanities and technology has always been fraught with challenges and is sometimes approached with skepticism. Among the uneasiest of topics we as preservationists approach is the ease of digital documentation in three dimensions and the rise of new technologies that can nearly "re-create" – in exact detail – the environments and structures of historic sites. What purpose does preservation play in a world that is increasingly negotiated and explored in front of a screen? How can preservationists both preserve historic sites but engage the public using the latest new technologies to interpret their challenging, difficult, or otherwise absent historic fabric?
This panel of experts in cross-disciplinary fields will approach the topic of historic preservation and augmented reality through discussion and case examples that utilize 3D documentation technologies, wearable or connected devices, and other cutting edge technologies to enhance the visitor experience to historic sites rather than provide an alternative to visiting historic sites.
Moderator
Brittani Orona, Environmental Justice and Tribal Affairs Specialist, State of California
Speakers
Mary Clark, PhD, Chief Executive Offficer, Agents of Discovery
Joel Krupa, PhD, Chief Administrative Officer, Agents of Discovery
Kathleen Kennedy, California State Parks
Astrid Reed, Director, AVA Inclusivity
Gregg Leonard, Co-Founder, AVA Inclusivity
—————————————————————————————–
Monday, 05/18/2020, 11:00– 1:00 | Room: Mobile Workshop – Bryte Veterans of Foreign Wars Post 9498
The Celebration of Inclusiveness, Towards an Integrated Approach
In this mobile workshop, you will learn more about celebrating inclusive-oriented preservation and how preservationists work with communities to expand the boundaries of their practice. You will visit the historic Bryte Veterans of Foreign Wars Post 9498 in West Sacramento. Between the years of 1950 and 1957, this post shared the building with Post 9054, the first all- Indian VFW Post to be established in California. The charter members who formed the All-Indian Post 9054 were primarily from the Miwok and Maidu tribes of Northern California and included some of the founders of modern California Indian activism.
While fragile, intangible cultural heritage is an important factor in maintaining cultural diversity in the face of growing globalization, professionals and community advocates in California have pioneered new approaches in historic preservation by engaging socially diverse groups who have contributed vitally to the state's cultural history. Intangible cultural heritage can only be heritage when it is recognized as such by the communities, groups or individuals that create, maintain and transmit it. Without their recognition, nobody else can decide for them that a given expression or practice is their heritage.
Moderator
Brittani Orona, Environmental Justice and Tribal Affairs Specialist, State of California
Speakers
Reno Franklin, Kashia Nation Chairman at Stewart's Point and Enterprise Nation Tribal Historic Preservation Officer, Advisory Council on Historic Preservation
Luis Hoyos, State Historical Resources Commissioner & Public Member of the Advisory Council on Historic Preservation, State of California
Alison Rose Jefferson, PhD., Historian and Heritage Conservation consultant, Historian and More
Senator Christine Kehoe, California State Senator, Former chair of the California Legislative LGBT Caucus
Michelle Magalong, Executive Director, Asian & Pacific Islander Americans in Historic Preservation
—————————————————————————————–
Monday, 05/18/2020, 2:00– 3:30 | Room: Steamboat
From Reservoirs to Row Crops: Documentation Approaches for Farms and Irrigation Systems
California's agricultural and urban development have depended on the construction of water management systems which connect rivers and reservoirs to extensive networks of irrigation canals, levees, and ditches across much of the state. As part of our historic built environment, these features – many still in operation – traverse and serve public and private land, and intersect many organizations' and agencies' project areas requiring review at local, state, and federal levels. Researchers have benefitted from the use of Caltrans and JRP Historical Consulting Services' 2000 context for Water Conveyance Systems in California; an update to this useful resouce would provide more clarity on contexts for evaluation and thresholds for significance.
This session will discuss approaches to contextualizing and evaluating the small segments of these larger systems often encountered by historic resource professionals. Presenters will share case studies and discuss the challenges of determining the significance of water management features from consultant, agency, and academic perspectives.
In tandem with the growth of water management systems, California's agricultural production has been a key component of the state's economy. In a 70-year timespan, between 1859 and 1929, California's value of agricultural output increased 25 times. California's history is rooted in its agricultural abundance, which currently includes more than 400 commodities. The state's history is inextricably tied to agriculture and the associated irrigation systems that developed alongside. California has a state-wide context for documenting the water resources that allowed for, and encouraged, agriculture, but there is no similar state-wide context for documenting those agricultural resources.
Moderator
Stacy Kozakavich, Cultural Resources Planner & Archaeologist, Page & Turnbull
Speakers
Meta Bunse, President, JRP Historical Consulting
Philip Vallejo, Chief, Northern San Joaquin Valley Environmental Office, Caltrans
Christine Cruiess, Senior Architectural Historian, GPA Consulting
Brian Marks, Associate Archaeologist, Dokken Engineering
—————————————————————————————–
Monday, 05/18/2020, 2:00– 3:30 | Room: Central Pacific & Tower Bridge
A Tale of Two Cities, the Past and Future of the City of Stockton
In 1969 the City of Stockton introduced a series of preservation initiatives. By the year 2000, the city was well on its way to being a model of historic preservation, with a well-written preservation ordinance, two established historic districts, a two-tiered historic listing system, and five major historic asset surveys completed, covering approximately 60% of the old city center.
Twenty years after, the story has turned to tragedy. Through arson, neglect, and disinterest by the city government, far more structures have been lost than protected, preserved or even designated as historic. The panel will consider the history of Stockton's failed preservation program and discuss how Stockton can change direction and realize its cultural and historic potential.
Moderator
Jackie Whitelam, Chair, City of Sacramento Preservation Commission
Speakers
Robert Holtzer, Cultural Heritage Board, City of Stockton
Wesley Swanson, Cultural Heritage Board, City of Stockton
Rudi Blondi, Downtown Stockton Alliance
Linda Derivi, Save Old Stockton
Steve Castellanos, Save Old Stockton
Wes Rhea, Visit Stockton
Phillip Merlo, San Joaquin Historical Society.
—————————————————————————————–
Monday, 05/18/2020, 3:45 – 5:15 | Room: Gold Rush & Delta
Confronting Climate Change Hazards in Historic Preservation and Cultural Resource Management
Flooding has historically been the nation's most destructive natural disaster. Sea level rise and increased precipitation associated with climate change are increasing the frequency and severity of coastal, riverine, and urban flood hazards. Historic buildings are often located on sites that are highly susceptible to flooding. Conventional flood mitigation measures often create significant preservation challenges, and flood mitigation guidance often conflicts with established preservation guidelines. Owners, designers, and preservationists must understand the current and future flood hazards and determine practical options for mitigating risk.
In the first half of this session, you will look at sources of flood risk and projected climate change scenarios; identify strategies to assess vulnerabilities; examine mitigation measures; and explore flood mitigation in the context of historic preservation. We will also discuss the actions being taken to address this problem and the role of regulatory changes for historic preservation.
The second half of this session will describe hazards that are likely to impact historic transportation infrastructure. We will discuss examples that illustrate how traditional preservation approaches can combine with resilience approaches to achieve successful outcomes; and explore strategies that can be adapted to better consider cultural resources while achieving resilience goals.
Speakers
Matthew Gilbertson, Senior Consulting Engineer, Simpson Gumpertz & Heger
Zoey Craun, Associate Project Consultant, Simpson Gumpertz & Heger
January Tavel, Sr. Architectural Historian, ICF
Tait Elder, Sr. Archaeologist, ICF
—————————————————————————————–
Monday, 05/18/2020, 3:45 – 5:15 | Room: Schoolhouse
Breathing Life into the Impossible Project: Preservation + Affordable Housing
Case Study exploration of a number of Sacramento Area projects that highlight the confluence between Preservation and Affordable Housing including Globe Mills, Hotel Stockton, Warehouse Artist Lofts, Belvue, Ridgeway (all completed) and Sequoia (at project implementation stage). Each of these properties involved nearly insurmountable challenges; public/private partnerships, and transformation of derelict or abandoned preservation assets to affordable housing.
This program will use a 'chapters in a book' framework to highlight lessons learned – in the goal of illuminating potential options for similar Preservation transformation opportunities that exist throughout California.
Moderator
Stephen Mikesell, Owner MHC, MHC
Speakers
Michael Malinowski, Architect, Applied Architecture
John Cicerone, Developer, CFY
Jim Kennard, Contractor, JK Construction
Cyrus Youssefi, Owner, Cyrus Youseffi Development
—————————————————————————————–
Monday, 05/18/2020, 15:45 – 5:15 | Room: Steamboat
California's First National Heritage Area: The Sacramento-San Joaquin Delta
Lying at the heart of California, the Sacramento-San Joaquin Delta supplies water for much of the state and produces food for the nation, while serving as a recreational haven for locals and visitors. The pre-Gold Rush Delta was a vast system of wetlands, but was reclaimed into one of the world's most productive agricultural landscapes. Taking a trip to the Delta is like a step back in time, with historic towns, ferries, and bridges dotting the region.
This idyllic landscape, however, is not without threats. Some Delta islands have subsided up to 30 feet, and face accelerating sea level rise which could further exacerbate flood risks. Rapid urbanization around the Delta's periphery has caused a loss of natural and agricultural resources. At the center of California's water wars, recurring efforts to increase water exports threaten the region's economic and cultural vitality.
Yet the Delta's greatest threat may be its invisibility. Unlike other efforts centered around water conveyance and ecological restoration, the recently established Sacramento-San Joaquin Delta National Heritage Area (NHA) focuses on the Delta's cultural and historical resources. This session will discuss the NHA concept, spotlight model NHAs throughout the nation, and discuss the past, present, and future of the Delta NHA.
Moderator
Stephen Mikesell, Owner Mikesell Historical, Mikesell Historical Consulting
Speakers
Linda Stoner, Member, National Heritage Areas
Blake Roberts, Member, Delta Protection Commission
Alex Westhoff, Preservation Tech Specialist., City of San Francisco
—————————————————————————————–
Monday, 05/18/2020, 15:45 – 5:15 | Room: Central Pacific & Tower Bridge
Post-Industrial Preservation: Richmond, San Francisco & Beyond
Cities with an industrial heritage face unique challenges due to the scale and typologies of their historic resources. However, former industrial facilities also offer significant opportunities for neighborhood revitalization and the creation of new commercial and public spaces. This session will delve into the challenges and opportunities of redeveloping former industrial sites through a discussion of two important sites: the Ford Factory in Richmond and Pier 70 in San Francisco. Both are large, waterfront sites formerly used for military production and both are listed on the National Register.
In this session, planners and developers will cover issues ranging from hazardous waste abatement, to health and safety upgrades, to public-private partnerships. Finally, the panel will discuss the political processes and community outreach methods that are needed to ensure these sites are expeditiously and safely returned to active use for the public while still preserving the historic character associated with their manufacturing and production history.
Moderator
Joann Pavlinec, Former Historic Preservation Planner, City of Oakland
Speakers
Lina Velasco, Community Development Director, City of Richmond
Tim Bacon, Director of Development, Brookfield Properties
—————————————————————————————–
Old Sacramento Scavenger Hunt | 5:30 – 8 PM |
Monday, 05/18/2020
Get a closer look at Old Sacramento, a National Historic Landmark district incorporating Gold Rush era historic architecture with contemporary reconstructions. Using the clues on the scavenger hunt card provided at registration, match the unique stories and places of Old Sacramento with spots on the map. These sites include some of Old Sacramento's best known attractions, but a successful hunt will go beyond the tourist attractions, requiring a sense of adventure and exploration into the district's many secrets and hidden places. At (time and location to be specificed), turn in your completed cards and enjoy a drink: the highest scores will receive prizes!
Ye Olde Band of Dingbats | 8 – 10 PM |
Monday, 05/18/2020
This free social event has been a three-year tradition and the annual preservation conference. Attend a revival of your fellow Dingbats, preservers, bookworms, history nerds, and bureaucrats. Come to blow off some steam, gather 'round the bar, tell stories, and answer preservation trivia. Watch your peers try to be funny!
Our incredibly talented emcee, Stephen Schafer (aka Schäf), will introduce the event, throw out random questions, and solicit members of the audience to share brief war stories that deal with the perils of preservation in a location that venerates such stories. Tickets are free, but bring cash for the "cheapest drinks in town!"
Get ready to…
Have the "old guard" mix with the "new guard"
Commiserate with stories ranging from "When I was your age, the Secretary of the Interior didn't even have Standards"
Learn valuable preservation tips that will last a lifetime (e.g. how to use the measurement tool on an iPhone X to determine square footage.)
And much, much more…
Emcee
Stephen (Schaf) Schafer
Dingbats du Jour
Carrie Chasteen
Christopher VerPlanck
—————————————————————————————–
Tuesday, 05/19/2020, 09:00 – 12:00 | Room: Mobile Workshop
Resiliency in Roseville
—————————————————————————————–
Tuesday, 05/19/2020, 09:00 – 10:30 | Room: Schoolhouse
Advancing Racial and Social Equity: Strategies for the Historic Preservation Field
This session will explore strategies for centering racial and social equity in historic preservation and will address how the recognition and safeguarding of intangible cultural heritage can advance equity. Dillon Delvo of Little Manila Rising and Eliza Tudor of Nevada County Arts Council will both speak of their work with marginalized groups to sustain their cultural assets. Erica Schultz, a preservation consultant, will reflect on delineating the historical significance of resources associated with communities of color. Shelley Caltagirone will share her work on the San Francisco Planning Department's Racial and Social Equity Action Plan. Finally, Trudi Sandmeier, the Director of Graduate Programs in Heritage Conservation at USC, will discuss ways to recruit and train a diverse group of historic preservation practitioners.
Moderator
Shelley Caltagirone, Senior Planner, Cultural Heritage Specialist, San Francisco Planning Department
Speakers
Dillon Delvo, Executive Director, Little Manila Rising
Eilza Tudo, Executive Director, Nevada County Arts Council
Erica Schultz, Associate, Architectural Resources Group
Trudi Sandmeier, Director of Graduate Programs in Heritage Conservation, USC Architecture
—————————————————————————————–
Tuesday, 05/19/2020, 09:00 – 10:30 | Room: Gold Rush & Delta
Farmsteads: A Living Legacy
As our economy evolves and communities grow, family farmsteads, dairies and ranches are no longer dominant fixtures of rural communities. Yet many municipalities strive to retain a legacy of the life-blood which initiated settlement of these regions. This conference session will explore how several municipalities, organizations and planners in the Sacramento area are shaping an agricultural legacy into new communities – such as Wakamatsu Farm in Coloma, Nicolaus Dairy in Elk Grove, and Fiddyment Farm in Roseville – thereby enabling a deeper understanding of our local heritage.
Brief presentations will be followed by a panel discussion to share the aims, development and execution of distinct plans to resuscitate an agricultural property for public benefit. The panel will examine means of bringing to focus influential people and their work on the land in a manner that goes beyond simple interpretative exhibits or the house-museum to engage in active programming of the property.
Moderator
Melisa Gaudreau, Associate Principal, Page & Turnbull
Speakers
Elena DeLacy, Executive Director, American River Conservancy
Jason Lofton, Senior Civil Engineer, Sacramento Area Sewer District
Tara Gee, Park Planning & Development Superintendent, City of Roseville
Melissa Ruth, Associate, Callander Associates
—————————————————————————————–
Tuesday, 05/19/2020, 09:00 – 10:30 | Room: Steamboat
"Differpatibility:" Interpreting the Secretary of the Interior's Standards of Rehabilitation Number 9
"Differpatibility:"
Interpreting the Secretary of the Interior's Standards of Rehabilitation Number 9 is a balancing act of subjective interpretation; a union of apparent opposites.
"9. New additions, exterior alterations, or related new construction will not destroy historic materials, features, and spatial relationships that characterize the property. The new work will be differentiated from the old and will be compatible with the historic materials, features, size, scale and proportion, and massing to protect the integrity of the property and its environment. "
Definitions of new addition construction or alterations that are different yet considered compatible from the original represent a challenge. Similarly an infill design, as an addition to a neighborhood, historically designated or otherwise, employs a similar interpretation of subjective issues. Is the proposed design approvable because it is so dramatically different in scale, material, massing, form, texture and ideology? Is a "Compatible" definition the reverse?
A broad survey of examples from Sacramento and statewide, successful or not, will illustrate case studies with comments from speakers and members of the audience.
Moderator
Taylor Louden, AIA, GTL | HA Historical Architecture
Speakers
Jon Marshack, Past President, City of Sacramento Preservation Commission
Scott Watson, Historic Preservation Officer, Community & Economic Development Department, City of Riverside
Sally Zarnowitz, AIA, Planning Manager, Town of Los Gatos
—————————————————————————————–
Tuesday, 05/19/2020, 09:00 – 12:00 | Room: Mobile Workshop
Downtown Sacramento Placemaking
This mobile workshop will demonstrate the contribution of the adaptive reuse of historic structures to placemaking in Downtown Sacramento. The workshop will commence with a panel discussion at the Hardin, a mixed-use development project on the 700 block of K Street that includes the adaptive reuse of nine historic 19th century structures and the new construction of an affordable apartment building.
At the conclusion of this panel, tour participants may then either walk through Sacramento's pedestrian-friendly 19th century grid or take a short light rail ride to the Warehouse Artists Lofts (the WAL) for a presentation and a tour. The WAL is a mixed-use, mixed-income community for artists located in the Historic R Street District that includes the adaptive reuse of the Lawrence Warehouse, a six-story structure built in 1914 and compatible new construction completed in 2015.
Moderator
Jackie Whitelam, Chair, City of Sacramento Preservation Commission
Speakers
Michael Ault, Executive Director, Downtown Sacramento Partnership
Bay Miry, Principal, Miry Development
Leslie Fritzsche, Senior Economic Development Project Manager, City of Sacramento Innovation & Economic Development Department
Todd Leon, Development Director, Capitol Area Development Authority
—————————————————————————————–
Tuesday, 05/19/2020, 10:45 – 12:15 | Room: Schoolhouse
Complexities in Community Engagement: Three Asian American case studies in Los Angeles
Community engagement is crucial in garnering support for nominations of historic sites. However, it is often complicated as we deal with multiple groups and interests. This panel focuses on the complex challenges within Asian American communities in Los Angeles in garnering support and providing widespread education across diverse communities for the landmark nominations of Filipino Christian Church, Japanese Hospital, and Tokio Florist.
In each of these three cases of nominations, each had a core group of Asian American preservationists, but the importance of garnering widespread education and support on historic preservation was critical in each of these outcomes. The role that community support had in each three of these cases varied and in many ways impacted the outcomes of each of the nominations.
Moderator
Michelle Magalong, President/Presidential Postdoctoral Fellow, APIAHiP/University of Maryland
Speakers
Kristen Hayashi, Collections Manager, Japanese American National Museum
Rosalind Sagara, Neighborhood Outreach Coordinator, Los Angeles Conservancy
Michelle Magalong, President/Presidential Postdoctoral Fellow, APIAHiP/University of Maryland
—————————————————————————————–
Tuesday, 05/19/2020, 10:45 – 12:15 | Room: Central Pacific & Tower Bridge
How Big Is Too Big? How Modern Is Too Modern?
Panel discussion on designing additions, ADUs, and new multi-unit buildings on properties with existing individual landmark buildings and in historic districts. The goal of the session is to foster a lively, thought-provoking discussion about balancing development pressures, housing shortages, up-zoning, and historic preservation issues. A variety of perspectives will be presented, including that of city planners, architects, affordable housing advocates, and historic preservation professionals.
We will tackle questions like:
How big is too big and how modern is too modern?
What are the opportunities of adding density on or near historic properties and what are the constraints?
Should we treat the design and entitlements of projects differently if they involve an individually designated building or if they are located in a historic district?
When should we adhere to the Secretary of the Interior's Standards and when might it be appropriate to deviate?
What are the CEQA implications?
And lastly, how might different communities with different historic building stock, housing demand, and values develop solutions to satisfy their specific needs and stakeholders?
In-progress and recently completed case studies will be included.
Moderator
Laura O'Neill, Architectural historian, GPA
Speakers
Audrey Sato, Architect, Sato Group
John Berley, Architact, Fred Fisher Partners
Leona Cramer, Managing Director, Abundant Housing of LA
—————————————————————————————–
Tuesday, 05/19/2020, 10:45 – 12:15 | Room: Gold Rush & Delta
Preston School of Industry – Tourism/Economic Drivers, and Stewardship
This session summarizes the history of the late 19th Century historic site of Preston School of Industry in Ione, CA, and considers how the roughly 300-acre site has led the development of a small community/tourism destination in Ione, CA. The session will highlight the Preston Castle's Foundation's preservation stewardship and how the property has influenced the surrounding community.
The National Register Nomination and Rehabilitation plan for buildings. Potential use determinations, economic feasibility studies and the identification of additional rehabilitation funding. Sense of community/interest in history drives economic development/incentives. Complicated social history of youth prison system, sense of place, agency obligations. The complicated history, and distinct rural history, is addressed through the nomination process, but also the development of unique tourism opportunities.
This session provides an example of a preservation/adaptive reuse project that has preserved the historic resource through non-profit stewardship, and focuses on how the site surrounding the Castle provides an important economic development opportunity in a rural community, where the former institution and Gold Rush-era context shape the Ione's identity and have the potential to greatly inform future development. The relationship of the community of Ione to the site and future economic and recognition opportunities will be explored.
Moderator
Mike Garavaglia, Principal, Garavaglia Architecture
Speakers
Richard Forster, Supervisor for District 2, Amador County Board of Supervisors
Karl Knobelauch, President, Preston Castle Foundation
Jamie Armstrong, Executive Director, Amador County Chamber of Commerce
—————————————————————————————–
Tuesday, 05/19/2020, 2:00– 3:30 | Room: Gold Rush & Delta
A Case Study in Seismic Resilience: Implementing Fabric Reinforced Cementitious Matrix at the Napa Courthouse / How Long Can Historic, Low-Fired Terra Cotta Thrive in a Watershed?
The Napa Courthouse was badly damaged in the 2014 South Napa Earthquake. While funding was not available for a full seismic upgrade, the building was repaired and strengthened for improved resiliency. FRCM (fabric reinforced cementitious matrix) was applied to many of the walls. At one to one-and-one-half inches thick, the material is thinner than standard shotcrete or gunnite shear walls, and also breathable and porous, unlike carbon fiber wrap. The material has been used extensively in Europe, but this was one of its first applications in California. This presentation will include an overview of the project and discussion of the FRCM. We will examine the advantages and challenges of using this new material.
=========================
This paper is a case study of an archaeological feature located in a watershed that is exposed to dramatic changes seasonally. This session will focus on a long-term conservation treatment campaign created for a historic terra cotta tile basin, dating from the early 1800s, located in El Polín Spring at the Presidio of San Francisco. To better understand the feature, a part of the session will focus on the physical properties of terra cotta and the process involved with the full-scale native plant restoration.
The feature was discovered during a native plant restoration project in 2010. Presidio archeologists documented the feature and eventually planned for its incorporation into the Tennessee Hollow watershed. ARG Conservation Services has been working with the Presidio for the past five years to implement a conservation maintenance plan. Throughout this time, conservators have noted dramatic changes in the landscape along with varying seasonal conditions from drought to heavy rainfall. The most recent treatment was conducted in July of 2019, and the project team discussed long-term possibilities for the feature from re-burial to modifications to the basin and surrounding landscape.
Moderator
Erik Kneer, Structural Engineer, Holmes Structures
Speakers
Luke Wilson, SE, LEED AP, Associate Principal, ZFA Structural Engineers
Elizabeth Graux, AIA, Project Manager, TreanorHL
Nancy Goldenberg, AIA, LEED AP, Assoc. DBIA, Principal, TreanorHL
—————————————————————————————–
Tuesday, 05/19/2020, 2:00– 3:30 | Room: Schoolhouse
The Art of Dispute: Preserving Contested Art and Memorials in Public Spaces
Communities across the United States are wrestling with the enduring legacies of colonialism, racism, and white supremacy in American history and its depiction through art and memorials in public spaces and institutions. Art and history collide in this fight over how we define the public memory of these historical narratives today and how we choose what should be remembered or commemorated in our public places.
In this debate over whether to preserve, recontextualize, or remove contested art and memorials, historians, community members, and agency staff must contend with questions about their own roles in how they participate and facilitate these public conversations.
This session will explore how our public memory and understanding of history changes over time. It will also explore how this fight over the public memory of colonialism, racism, and white supremacy in American history has intersected in recent years with the processes of preservation and conservation management. Discussion will center on questions over how to apply preservation management policies to contested art and memorials in public spaces, strategies to conduct community engagement around these sites, and when the removal of contested art and memorials represents best practices.
Moderator
Diane Kane, Independent Scholar,
Speakers
Allison Cummings, Senior Registrar, Civic Art Collection and Public Art, San Francisco Arts Commission
Milford Wayne Donaldson, Former Chair, Advisory Council on Historic Preservation
Emily Rinaldi, Associate Architectural Historian, GPA Consulting
—————————————————————————————–
Tuesday, 05/19/2020, 2:00– 3:30 | Room: Central Pacific & Tower Bridge
Where Form Based Code and Preservation Insersect
This dynamic presentation introduces and applies Form Based Code methodologies and preservation planning principles (typically based on the Secretary of the Interior's Standards and other NPS guiding documents) to several project scenarios. With perspectives from experts in preservation architecture and form based code planning, and input from an economist, the presentation will illustrate the process of reaching solutions for difficult project scenarios meshing principles from each discipline. Economic implementation can be considered. The session would involve brief introductions to the Standards and Form Based Code concepts. Participants will discuss several projects with each participant discussing their perspective of the solutions.
Project scenarios involving planning and form based codes/historic preservation might include: addition to a historic building; building a tall building next to a historic building; in-fill between two existing buildings; or considerations of how form based code could be adapted to existing character of a historic district/neighborhood.
Moderator
Michael Garavaglia, President, Garavaglia Architecture, Inc.
Speakers
Michael Garavaglia, President, Garavaglia Architecture, Inc.
Matt Kowta, Principal, BAE Urban Economics
Tony Perez, Director of Form-Based Coding, Opticos Design
—————————————————————————————–
Tuesday, 05/19/2020, 2:00– 5:15 | Mobile Workshop
Agricultural Heritage and The Cultural Landscapes of Wine Production
Speakers
Jeff Goodwin, Principal Architect, BAR Architects
Morgan Twain-Peterson, Master Winemaker, Bedrock Wine Company
Old Sugar Mill Staff
—————————————————————————————–
Tuesday, 05/19/2020, 2:00– 3:30 | Room: Steamboat
Reinvesting in Railroad Infrastructure to Revitalize Downtowns: Two Case Studies
The growth of railroad systems played a significant role in the development patterns of California in the 19th Century, with many towns growing up around stops established on the railway lines. As patterns of urban development shifted toward designing for automobiles in the 20th century and into the 21st, historic Main Streets often struggled with economic decline.
Recent projects around California showcase approaches to reinvesting in historic railway infrastructure as a way to anchor community identity and revitalize densified downtowns. In this session we will explore two case studies of this type: the relocation and rehabilitation of the historic Livermore Depot in Livermore, CA; and the ongoing development of Historic Folsom Station in Folsom, CA.
Moderator
Sarah E. Brummett, Senior Associate and Preservation Specialist, Page & Turnbull, San Francisco, California
Speakers
Michael Smiley, Principal, CITYdesignworks, Nevada City, California
Debbie Bell, Management Analyst II, Public Works Department, City of Livermore, California
Jerry Bernau, President and CEO, Bernau Development Corporation, Folsom, California
—————————————————————————————–
Tuesday, 05/19/2020, 3:45 – 5:15 | Room: Gold Rush & Delta
Historic Building Wildland Fire Exposure-Innovative Protection Strategies
Historic buildings are more vulnerable to wildland fire exposure than modern buildings. Not only are these buildings commonly built of wood construction, but the wood can have a very low moisture content due to years of sun exposure. These conditions can facilitate ignition and accelerate flame spread. In addition, historic buildings were built prior to the development of defensible space requirements. Providing defensible space can then be very challenging. Finally, the remote location of many historic buildings can result in limited or delayed fire department response.
Because of these factors, the potential for the loss of historic buildings due to wildland fires is high. Coupled with restrictions on the ability to modify exterior facade and roofing mandated by modern historic building codes, the designer can find oneself caught between the hammer and the anvil.
This session will showcase innovative methods to (1) predict wildland fire building exposure thru the use of fire modeling, (2) select construction materials to resist fire exposure, and (3) select efficient fire suppression systems. Case studies will be included.
Moderator
Garner Palenske, P.E., Associate Principal, Wiss Janney Elstner Associates
Speakers
Ione Stiegler, Principal Historic Preservation Architect, IS Architecture
—————————————————————————————–
Tuesday, 05/19/2020, 3:45 – 5:15 | Room: Central Pacific & Tower Bridge
Preservation Design Roundtable: Process of Review – Infill & Form Based Code Focus
Design Review: beyond the difficult comparative definition of the terms "COMPATIBILITY" and "DIFFERENTIATION" how can, and does a proposed new infill or addition project "fit in" with the adjacent neighborhood context?
Are there differences in review criteria between post war modernism and prewar colonial revivals?
What are the best proactive approaches for positive community engagement comments and agency responses?
This conference session is proposed to focus on the design emphasis portion of CEQA. The format is for design project review by a temporary "Board" of five reviewers, selected to represent a mix of opinions and judgments.
Sacramento has developed a Historic District Design Standards Plan (Draft, April 2019, Engaged December 2019). To what extent do these District Guidelines address the lot sizes of the City's original town plan, reduced in width from 80′ to 40′, and subsequently reduced again in length from 120′ to 60′? How does the massing and scale of new "Secondary" Dwelling Units, accessed from the alleys and far larger than the original primary residential structures become "compatible"? Is a proposed minimum 40′ setback from the original residential structure adequate without a massing restriction? When does "Secondary" exceed a "Primary" structure? And then what precedent occurs? Accessory Dwelling Units, after the fact?
How does the Accessory Dwelling Unit and related affordable housing provisions override and render useless local Design Guidelines? Especially in a Capital City at the nexus of State versus Local controls on responsible and compatible development in Historic, Eligible to be Historic, or just plain old Districts?
This session with include a panel discussion with the current chair of Sacramento's Preservation Commission and Planners at the front line of Review.
Moderator
Taylor Louden, AIA, Historic Architect, GTL | HA Historical Architecture
Speakers
Sean de Courcy, Associate Preservation Planner, Community Development Department, City of Sacramento
Jackie Whitelam, President, City of Sacramento Preservation Commission
Erin Gettis, Historic Preservation Officer, County of Riverside
Andrew Wolfram, Architect & Past President, City of San Francisco Historic Preservation Commission
—————————————————————————————–
Tuesday, 05/19/2020, 3:45 – 5:15 | Room: Steamboat
Now and Then: the Revitalization of California's Main Street Program
California was an early participant in the Main Street Program, a nationwide movement of communities committed to bringing renewed economic vitality and improved quality of life to their downtowns. State funding for this program, which promotes the preservation of historic downtowns within the framework of economic development, dwindled in the 1990s, but recent efforts – thanks to a partnership between a cohort of local Main Street communities and the National Main Street Center – have resulted in an exciting new era for Main Street in California. This session will describe the past, present, and future state of the California Main Street Program – from its early beginnings to its fresh new start. Speakers will describe the goals, challenges and successes of the early program; share some exciting new developments with Main Street California over the past year; and discuss where the program's headed from here.
Moderator
Ruth Todd, Principal, Page & Turnbull
Speakers
Jesse Lattig, Senior Field Officer, National Trust for Historic Preservation
Patricia Murphy, Former Director, California Main Street Program
Gabriel D. Martin, Ph.D, Economic Development Manager, City of Coachella
—————————————————————————————–
President's Circle Reception | 5:30 – 7:30 PM |
This invitation-only cocktail reception takes place at the iconic Stanford Mansion. Today the mansion is the state's official reception center for hosting foreign dignitaries from around the world. The Governor also retains an office in the mansion. Enjoy special access to this stunning Victorian mansion with a storied past while enjoying passed hors d'oeuvres and wine at this exclusive home by becoming a sponsor or a CPF.
—————————————————————————————–
Wednesday, 05/19/2020, 9:00 – 12:00
Advanced CEQA Workshop
What can can be done to improve the consideration of impacts from development and public infrastructure projects on your community's historical resources? This workshop will explore advanced historical resources topics related to project regulatory reviews under laws such as the California Environmental Quality Act (CEQA).
Moderator
Susan Lassell, Senior Manager, Cultural Resources, ICF
—————————————————————————————–
Wednesday, 05/19/2020, 1:00 – 4:00 pm
California Historical Building Code: From Purpose to Practice
The California Historical Building Code helps protect the state's architectural heritage by recognizing the unique construction challenges in historical buildings. This workshop will feature recent changes to the California Historical Building Code and analyze how alternatives allowed under the CHBC have been successfully applied. Participants will learn how to apply alternative standards that preserve historic buildings while meeting life safety, access, and structural mandates of the code.
—————————————————————————————–
Wednesday, 5/20/2020, 9:00 – 12:00 PM
Architectural Terra Cotta Production at Gladding McBean
Get an exclusive, special access tour of the oldest and largest architectural terra cotta factory in the U.S. In 1874, Charles Gladding discovered high quality "potter's clay" in Lincoln, California. A year later, Gladding McBean was formed to produce terra cotta from the clay. It was at an auspicious time for such a company. Cities across the state were installing infrastructure that required terra cotta, and the production of the steel I-beam allowed for tall buildings in San Francisco, Sacramento, Fresno, and throughout the West. These new buildings were embellished with ornamented architectural terra cotta, and Gladding McBean dominated the market.
Today Gladding McBean still produces the same terra cotta that it produced over a century ago. Much of the terra cotta at Stanford, downtown buildings in San Francisco, and even Carnegie Hall came from the Lincoln, California factory.
Tour Guides
Jamie Farnham, National Sales Manager, Gladding McBean
—————————————————————————————–
Closing Reception | 5:15 – 7:00 PM |
Join us for a social reception at the Warehouse Artist Lofts, a successful adaptive reuse project on Sacramento's Historic R Street District. Guests will have opportunity for an exclusive tour of this innovative reuse of a former warehouse into dense, mixed-income housing with features that highlight the artistic community that thrives within.
Accommodations
The California Preservation Conference will be held at the Embassy Suites of the Sacramento Riverfront.
100 Capitol Mall
Sacramento, CA  95814
(916) 326-5000
Conference attendees can take advantage of our group discount of $179 nightly. To take advantage of the discount visit this link or call (916) 326-5000 and ask for the CPC discount rate.
Sponsorship & Exhibitors
The California Preservation Conference has become an essential gathering for California's historic preservation community and offers a unique promotional opportunity.
As a Conference Sponsor you will have access to many opportunities to promote your products and services to preservation professionals from across California.
Sponsorship Program
Firms can support as a Conference Sponsor or an Annual Sponsor. Conference Sponsors gain maximum exposure for the duration of the Conference advertising period. Annual Sponsors gain exposure and benefits throughout the year.
Exhibitor Registration
Become an exhibitor to showcase your firm or products to a highly targeted audience of over 600 design and architecture professionals from across California. Use the link below to download the relevant form, and contact us at cpf@californiapreservation.org with any questions.
Track Titles
Weathering the Storm: Resilient Planning and Design
As the impact of natural and man-made hazards increase every year, so do the threats to our historic resources. In addition to the ever-present risk of earthquakes, we face an increasing risk of fire, flood, and sea-level rise from a warming climate. These hazards threaten our historic resources across the state and present preservationists with new challenges for maintaining our significant cultural and historic assets. This track will explore case studies and best practices for resilient urban planning, fortified/hardened design, and the protection of our most vulnerable historic resources.
Sustaining Our Intangible Cultural Heritage
Intangible cultural heritage is an important factor in maintaining cultural diversity in the face of growing globalization. An understanding of the intangible cultural heritage of different California communities helps with intercultural dialogue and encourages mutual respect for other ways of life. In this track, you will learn that it also includes traditions or living expressions inherited from our ancestors and passed on to our descendants, such as oral traditions; performing arts; social practices; rituals; festive events; knowledge and practices concerning nature and the universe; or the knowledge and skills to produce traditional crafts.
Infill and Affordable Housing: Developing the Best Fit for Historic Neighborhoods
How can preservationists be part of the solution to the housing crisis while protecting our historic properties? Housing advocates and no/slow-growth advocates have squared off in an effort to address the needed changes in a manner that communities can tolerate. In the middle of the fray may lie historic and culturally significant properties that help establish the look and feel of a community – helping create a sense of place. We will discuss policies and programs that attempt to resolve the affordability issue, and alternate means of increasing housing diversity, including densification, adaptive reuse, and various planning tools.
The Legacy and Future of Rural and Agricultural Heritage in California
Much of California's history is rooted both in its agricultural abundance and its water, or lack thereof. Property types, distinct to the American west, evolved to meet the tandem needs of water management and agricultural production. California's growing population and persistent housing shortages (from the 1920s to the present), make rural and agricultural lands vulnerable to development pressures.
This track will explore comprehensive approaches for documenting these ubiquitous resources, as well as grass-roots preservation efforts, especially in areas that lack political will for additional regulations. We will discuss successful large- and small-scale case studies and how the legacy of the state's rural and agriculture history is an asset to communities.
How Preservation Helps Main Street
To remain sustainable, communities must have healthy commercial districts, be they a traditional Main Street in a town, the central business district of a city, or neighborhood-serving shops and restaurants. This track will focus on the role of preservation-based economic development projects in achieving the revitalization of such core places. With a focus on Northern California, this track will provide an update on California's Main Street Program, case studies of successful projects and panel discussions as to the challenges in bringing such projects to fruition.
While you're in Sacramento
In addition to conference sessions and tours, check out the attractions below to make your visit to Sacramento even more memorable!
Click here for recommendations from Visit Sacramento.
Student Scholarships
Student Scholarship Competition
The California Preservation Foundation is pleased to announce the Call for Student Papers to be presented at the 2020 California Preservation Conference. Students can submit an abstract for presentation at the conference. Up to three students will be invited to present, and will receive complimentary conference registration as well as a scholarship of at least $300 to help offset their travel and hotel costs.
Abstracts must be received no later than Monday, February 24, 2020. Conference organizers are particularly interested in papers that allude to applied research methods and push the field of historic preservation in new directions, especially in terms of its engagement with diverse communities (in terms of race, class, gender, and age); strategies for grassroots advocacy; place-based interpretation; and means of addressing environmental sustainability and climate resiliency. We encourage submissions that consider preservation broadly to include public history, digital humanities, materials-based conservation methods, and various tools for documentation, planning, and preservation.
Header image © Tim Griffith