Book Club: Alan Hess on Frank Lloyd Wright
CPF Book Club: Alan Hess on Frank Lloyd Wright
Architectural expert and award-winning preservationist Alan Hess has authored five books on Frank Lloyd Wright. Join Alan for a discussion of the master architect's work in Natural Design, Mid-Century Modernism, and the everlasting Prairie Style.

Frank Lloyd Wright is not only synonymous with architecture, his name is also synonymous with the American house in the twentieth century. In particular, his residential work has been the subject of continuing interest and controversy. Wright's Fallingwater (1935), the seminal masterpiece perched over a waterfall deep in the Pennsylvania highlands, is perhaps the best-known private house in the history of the world. In fact, Wright's houses-from his Prairie style Robie House (1906) in Chicago, to the Storer (1923) and Freeman (1923) houses in Los Angeles, and Taliesin West (1937) in the Arizona desert-are all touchstones of modern architecture.

This program will be broadcast LIVE on multiple social media platforms simultaneously. Check out the CPF pages on Facebook, Instagram, YouTube, and our newly unveiled Twitch account to see the program. You will be able to engage and chat with friends on each site! Copies of Alan's book are available from Rizzoli and other established retailers.
Speakers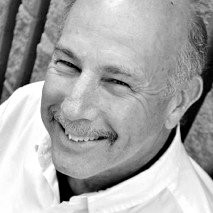 Architect and historian Alan Hess is the architecture critic of the San Jose Mercury News. He has written nineteen books on Modern architecture and urbanism in the mid-twentieth century. His latest book, Hollywood Modern: Houses of the Stars was published in October 2018.
He has written monographs on architects Oscar Niemeyer, Frank Lloyd Wright, and John Lautner, as well as architectural histories of Las Vegas and Palm Springs. Hess' other books include Googie: Ultramodern Roadside Architecture, Forgotten Modern, and The Ranch House. He is currently researching the architecture of Irvine, California, one of the United States' largest master-planned communities of the 1960s and 1970s.
Hess was a National Arts Journalism Program Fellow at Columbia University's School of Journalism, and received a grant from the Graham Foundation for Advanced Studies in the Fine Arts to research the work of Brazilian landscape architect Roberto Burle Marx. He has a M.Arch degree from the Graduate School of Architecture and Urban Planning, UCLA.

Hess has been active in the preservation of post-World War II architecture, qualifying several significant buildings for the National Register of Historic Places, including the oldest McDonald's drive-in restaurant (1953, Downey, CA), Edward Durell Stone's Stuart Pharmaceutical factory (1958, Pasadena, CA), Wurdeman and Becket's Bullock's Pasadena (1947, Pasadena, CA), and Edward Varney's Valley Ho Motor (1957, Scottsdale, AZ.). Hess serves on the California State Historical Resources Commission and the boards of Preserve Orange County and Palm Springs Modernism Week.