EnLIGHTenment, Illusion, and Inspiration: A Three-part CPF Holiday Series on Renewal
Illusion, Illumination, and Inspiration: A Three-part CPF Holiday Series
Illuminate, Inspire, and Amaze! CPF celebrates the Season with a collection of remarkable programs from California and beyond. Our programs below are FREE and open to the public. Tied to these illuminating programs is our Annual Awesome Auction.
Visit our Annual Auction! Lots of gifts and experiences to enjoy for friends and family. Bidding ends December 16.
Part 1. Art and Illusion, Architecture and Stagecraft | Tuesday, December 6th, 2022 | 12 PM – 1:30 PM (Pacific)
Magic and illusion plays a role in architecture and design. From the hidden legerdemain of Disney's imagineers when designing the built environments of theme parks, to the mind-bending tricks played in famed works of architecture that seem to defy the laws of physics.
This look at the art of illusion in the built environment will include nationally recognized artists, designers, and magicians, including:
John Gaughan. Historian of Magic and long-time producer of some of the world's top illusions. John will talk about the foundations and history of magic and how it relates to his work, within the built environment and beyond.
Alex Chinneck, whose work "bends reality" through design interventions in the existing built environment. Chinneck's architectural illusions include unzipping the facade of an abandoned office building; bending structural columns in a knot, and levitating London's historic Covent Garden's market building.
John Pugh, a prolific mural artist who has completed many commissions in California on historic buildings and beyond. John will talk about his interaction with building facades and how his work reimagines them for public enjoyment and engagement.
Special Guests and Panelists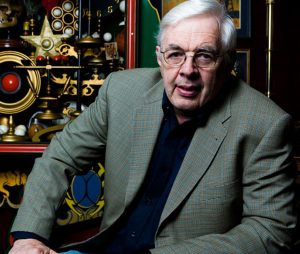 John Gaughan is an American manufacturer of magic acts and equipment for magicians based in Los Angeles, California. His style of work is classic, not based heavily on machinery and technology.
Great illusionists have noted his work, such as David Blaine, who has several times called him "a magical genius".
He has built for people such as Alan Wakeling, Mark Wilson, Criss Angel, David Copperfield, David Blaine, Simon Drake, Doug Henning and The Doors, and is responsible for the construction of dozens of major acts. He also has constructed a replica of the 18th century chess-playing machine, The Turk, which often tours chess conferences.
Gaughan created David Copperfield's flying illusion, which is notable for its graceful motion and unencumbered appearance. Gaughan holds a patent on a method for creating the illusion of flight. Gaughan also created a "one-of-a-kind" prop for Mark Wilson Productions for a National Fire Prevention Week Event. Using a standard golf cart chassis, John and his team created "Snuffy". Snuffy was a "magical" boiler type fire engine that seemed to drive along without any visible driver.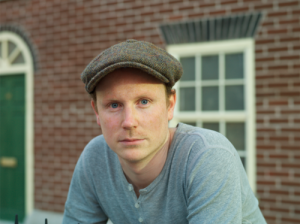 Artist Alex Chinneck is a British sculptor known for creating temporary public artworks. Chinneck was educated at Bedford Modern School, where his father taught PE. Education He studied painting at Chelsea College of Arts, graduating with a Bachelor of Arts, and became a member of the Royal British Society of Sculptors. He had ambitions to become a cricketer, having captained his school team at county level, before his interest in art at the age of 16. Shortly after college, Chinneck collaborated with Conrad Shawcross on his work. After initially focusing on small sculptures, influenced by House designed by Rachel Whiteread and the work of Richard Wilson, Chinneck started working on large scale designs. Most of Chinneck"s installations feature across Greater London. His early works include, where the artist used 1,248 pieces of glass to create 312 identically smashed windows across the derelict facade of a factory in Hackney, in Margate where Chinneck created the illusion that the entire facade of house had slid into the garden, and, a commercial property situated on Blackfriars Road created to look as if it had become completely inverted.
For his work in Hackney, local residents have described Chinneck as the "Banksy of Glass". His more recent works include, a building located in Covent Garden designed to appear as if it floated in the air, and, a house on Southwark Street made from 7,500 paraffin wax bricks which slowly melted. The installation, saw a Vauxhall Corsa suspended upside down in Southbank Centre car park.
The Guardian called Chinneck a "master of architectural illusion".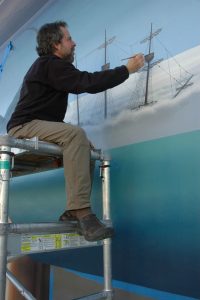 For more than three decades, world-renowned trompe l'oeil artist John Pugh has engaged and captivated the public with large-scale mural projects in spaces across the world, including San Francisco, Miami, and New York, as well as Taiwan, Mexico, and New Zealand. His "trick of the eye" murals cleverly fool the viewer into seeing a modern facade's broken wall revealing Greek columns or a woman reading in a cafe. But Pugh's paintings also capture the imagination and engage the mind. Within a framework of artfully rendered illusionary space, he orchestrates layers of historical, social, and mythical commentary that challenge the viewer to find deeper levels of meaning.
With a body of work now exceeding 200 murals, Pugh has been instrumental in revitalizing the trompe l'oeil genre, turning it into a legitimate and vital mode of artistic expression that is both aesthetically and intellectually challenging. In Pugh's own words, 'It can link people together, stimulate a sense of pride within the community, and introduce the viewer to new ideas and perspectives.'"
Part 2. Enlivening Historic Sites in Holiday Light | Tuesday, December 13th, 2022 | 10 AM – 11 AM (Pacific)
Sensory experiences are often overlooked in historic preservation planning. For this special program, we'll look at two National Register-listed sites that are enlivened and remain vibrant public places partly due to their Holiday-themed light displays! First, we'll explore Peacock Lane in Portland, Oregon, where grassroots advocates pushed for National Register designation to protect this special residential neighborhood known for it's elaborate Christmas light displays. Second, we'll zip down to Descanso Gardens. We'll learn from the team that helped nominate the cultural landscape to the National Register of Historic Places, and we'll learn how "Enchanted," a Holiday-inspired night-time light show has helped this historic site thrive.
Speakers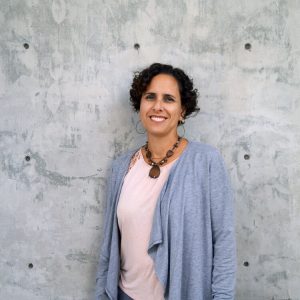 Ernestina Fuenmayor, Project Manager, Salazar Architects. Ernestina has nearly two decades of experience, from Venezuela to Boston to Portland. She began her architectural career working with communities in the barrios of Venezuela, and the last 17 years working in the U.S. on multifamily housing, adaptive reuse, and institutional projects. Ernestina joined Salazar with a desire to be part of a culturally diverse team and to reconnect to the community-based projects that started her career. Her deep commitment to giving back to the community can be seen through her civic involvement in the Portland Historic Landmarks Commission, various City of Milwaukie committees, and her continued work toward historic preservation in her Venezuelan hometown of Choroní.
Education:
Architect Degree, Universidad Central de Venezuela
M.S. in Historic Preservation, University of Oregon
Certificate in Historic Preservation, Boston Architectural College
Credentials and memberships:
Registered Architect: Venezuela
International Assoc. AIA
Barbara Bushell, Portland Resident of Peacock Lane and Grassroots Advocate, is proud of the particular street her house sits on: Southeast Peacock Lane in Portland's Sunnyside neighborhood, known for its annual Christmas light display.
Bushell spearheaded the effort to get the 33-home lane established as a historic district. The nomination process was instigated by new development on the lane by Vic Remmers, of Everett Custom homes, an infill developer.
Homes on the lane were constructed between 1924 and 1930, the period when developer R.F. Wassell planted his vision of a cluster of homes all in a similar English Tudor architectural style.
Bushell worked with consultants and the Architectural Heritage Center/Bosco-Milligan Foundation to collect data needed to prove historic significance. She also helped lead the efforts to raise funds necessary to nominate Peacock Lane.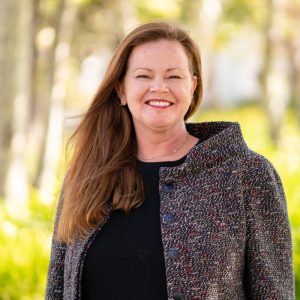 Ms. Carrie Chasteen has an MS in Historic Preservation from the School of the Art Institute of Chicago and over 20 years of experience in the field of cultural resource management. Ms. Chasteen currently serves as Cultural Resources Manager and Senior Architectural Historian for Sapphos Environmental, Inc., a full-service environmental planning firm located in Pasadena, CA. On behalf of Los Angeles County Department of Parks and Recreation, Ms. Chasteen managed a project that documented and evaluated 54 parks, golf courses, and arboreta to identify resources that are significant for an association with important events, persons, works of master architects, or reflect innovative construction techniques. One of the evaluated facilities was Descanso Gardens, which was found to be significant as the home of the Elias Manchester Boddy, the work of James E. Dolena, and for an association with the Japanese-American community as demonstrated through the extensive camelia collection and the 1966 Japanese-style gardens. Sapphos Environmental, Inc. assisted the Descanso Gardens Guild, Inc. with preparing a National Register of Historic Places nomination, which was approved in April 2021.
Chris Medvitz, Partner & Principal, Lightswitch. Chris has spent more than 25 years honing his skills designing a wide gamut of projects, including live concerts, television specials, convention exhibits, product launches, Las Vegas residences and more. His work crosses the disciplines of lighting, media and production design.
After graduating from The University of California San Diego theatre and dance program in 1994, Chris served as Director of Lighting Design at the George P. Johnson experiential marketing agency and joined Lightswitch as a principal designer in 2004. Since then he has designed lighting for numerous live and broadcast events for top brands including Acura, Aramark, Bacardi, Chrysler, Electronic Arts, Intel, General Motors, Honda, Hyundai, Infiniti, Jeep, Lexus, Lowe's, Microsoft, Nintendo, Nissan, NuSkin, Oracle, Samsung, ServiceNow, Sebastian International, Subaru, Universal Studios, Ubisoft, ThyssenKrupp, Twilio, VMware and Toyota.
Chris is the Creative Director for the acclaimed "Enchanted: Forest of Light" and "Carved" immersive experiences at Descanso Gardens in Southern California and has designed several temporary light+art installations for the City of Beverly Hills.
In the live concert field, he has designed six world tours for Lionel Richie, resident Las Vegas shows for both Lionel Richie and Barry Manilow, Diana Ross' 2010 concert tour, media content for two John Fogerty tours, and the set for Miley Cyrus' 2009 world tour. He co-designed lighting for the Premier Boxing Champions inaugural season, and the 2006 "JCPenny Jam" television special featuring more than 15 artists including Andrea Bocelli, Kenny Chesney, 3 Doors Down and John Legend.
For almost thirty years Lightswitch has been committed to changing the way people experience the world. Dedicated to creating unforgettable experiences for today's demanding audiences, Lightswitch creates lighting, media and visual designs for events, entertainment, museums, and architecture. With extensive experience around the world, and studios in Chicago, Los Angeles, New York, Orlando, San Francisco, and Hong Kong, the Lightswitch team collaborates with an ever-expanding group of clients, artists, and brands.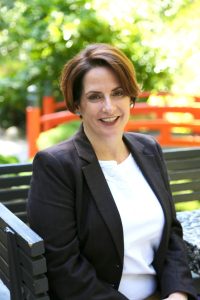 Juliann Rooke, Executive Director of Descanso Gardens has 22 years of experience in nonprofit management. She joined Descanso Gardens in 2008 as chief financial officer. In 2012, she moved up to chief operating officer with responsibility for all revenue-producing operations of the Gardens, including development and marketing. During this five-year period, the Gardens saw significant growth in attendance; membership doubled to the current 16,000 households; and financial results from operations increased substantially, providing more revenues to reinvest in the care and maintenance of the facility. Descanso Gardens is owned by the County of Los Angeles and has been managed by the Descanso Gardens Guild, Inc., a 501(c)(3) community-supported nonprofit, since 1993.
Among Rooke's many accomplishments was the launch of "Enchanted: Forest of Light" in November 2016, a 43-night light show spectacular that introduced Descanso Gardens to a broader audience. "It was Juliann's baby and she brought it home," Lamb said.
A native of Pasadena, Rooke earned a bachelor of science degree in accounting from the University of Southern California. Her career in nonprofit management includes stints at the Society for the Prevention of Cruelty to Animals Los Angeles and St. James School in Los Angeles. Rooke lives in San Marino with her husband, Andy Rooke, and her four children. An active community volunteer, she currently serves on the board of the San Marino Junior Alliance and is a former board member of the San Marino Schools Foundation.
Part 3. Renewal at Religious Sites | Thursday, December 15th, 2022 | 10 AM – 11 AM (Pacific)
Take a pilgrimage to examples of renewal at historic religious sites.
First, we'll virtually take a look at the rehabilitation of the historic Wilshire Boulevard Temple in Los Angeles. Then, we'll examine the nearby $95 million Audrey Irmas Pavilion, a contemporary structure integrated with the historic temple. We will discuss the project with members of the design team and get a behind-the-scenes look at the rehabilitation and interior of the iconic Los Angeles synagogue.
Finally, Rev. Dr. Malcolm Clemens Young of Grace Cathedral, San Francisco, will look at how the cathedral is able to invigorate the building by offering unique public programming, making the space accessible to all residents, religious and non-religious alike. We'll close our discussion with a Q&A and open panel.
Speakers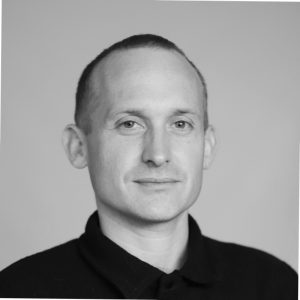 Jake Forster is an architectural designer with over 13 years of international experience. As an Associate at the Office for Metropolitan Architecture (OMA), he has led a number of cultural projects from the concept phase through to completion including a cultural venue, retail bazaar and car park for the Faena District in Miami Beach and an events space for the Wilshire Boulevard Temple, a prominent religious institution in Los Angeles. Jake is currently overseeing the construction phase of expansions to two significant New York landmarks: the New Museum and Tiffany & Co.'s 5th Avenue Flagship.
Jake has led the concept design for a number of commercial developments that expand the surrounding public space network and increased connectivity, including: a mixed-use tower in Boston's seaport district; Toranomon Hills Station Tower for Mori Building Co. in Tokyo, Japan and the Tenjin Business Center in Fukuoka, Japan, a tech campus in Silicon Valley, a masterplan for the Miami Beach convention center, and a transit hub in Toronto.
Jake also collaborated with a number of artists on cross-disciplinary works including Marina Abramovic's Institute for the Preservation of Performance Art in Hudson, New York; Taryn Simon's immersive installation, An Occupation of Loss at the Park Avenue Armory; and the scenography for choreographer Pam Tanowitz's performance, Once With Me, Once Without Me.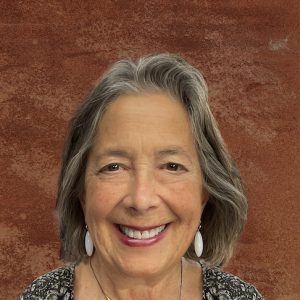 Founded in 1980 by Harvard-educated architect Brenda A. Levin, FAIA, the architecture and urban design firm Levin & Associates has received worldwide attention since its inception. Levin & Associates' portfolio includes the preservation and renovation of Los Angeles' most significant and iconic landmarks; adaptive re-use; the design of new educational, cultural and civic projects; urban design and master planning.

The firm's recent and current projects of significance include the $48 Million restoration of the 1929 Wilshire Boulevard Temple, the $70 Million renovation and expansion of the 1200 seat John Anson Ford Amphitheatre for the County of Los Angeles; master plans for Oakwood School, and the American Film Institute; new concessions and retail buildings at Dodger Stadium; the renovation and reinvention of seven former Howard Hughes buildings for creative office space at Hercules Campus at Playa Vista; the ongoing transformation of Grand Central Market and a new pedestrian bridge for Oakwood School.

The firm's completed renovation and adaptive re-use work has included the historic James Oviatt, Fine Arts, and Bradbury buildings, Chapman Market, the Wiltern Theater; the rehabilitation of Los Angeles City Hall; and the decade-long restoration of Griffith Observatory. Although primarily intact, all of these buildings had suffered from serious neglect and damage prior to renovation. The introduction of architecturally innovative, integrated revitalization strategies secures their continued place in the history of Los Angeles.

The firm's arts and culture projects include a transformation of the UCSB Art Museum, the creation of the Boone Gallery for The Huntington, and a theatre for the National Center for the Preservation of Democracy, as well as an interpretive park for Friends of Ballona and a train shed for Travel Town in Griffith Park. The firm is also responsible for the design of educational facilities including buildings at Occidental, Whittier, Pitzer and Scripps Colleges, and Oakwood School.

Levin & Associates Architects has received recognition and awards from professional, national, and California preservation organizations, as well as business and governmental agencies. A monograph featuring the firm's work and entitled "Brenda Levin, Levin & Associates Architects: Los Angeles" was published in 2001.

Ms. Levin is a Fellow of the American Institute of Architects. AIA / Los Angeles selected her to receive the 2010 Gold Medal, which is the highest honor it can bestow on an individual.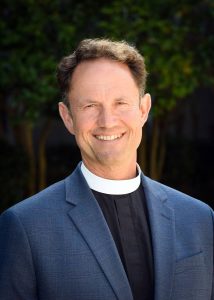 The Very
Rev. Dr. Malcolm Clemens Young
is an Episcopal priest and Dean of Grace Cathedral. He began his tenure as the ninth dean of the cathedral in August 2015.
As dean, Malcolm leads the cathedral in its mission to reimagine church with courage, joy and wonder. He oversees the spiritual life of the cathedral and ministers to the cathedral's congregation and wider community. Malcolm is the moderator of The Forum, the cathedral's flagship lecture series. He created the Innovative Ministries program, which includes the Tuesday night yoga class which draws up to seven hundred people weekly and The Vine, a contemporary worship service and community for people age 20-45. Malcolm has also launched programs to expand the cathedral's social justice programs and digital offerings.
Malcolm joined Grace Cathedral from Christ Church, Los Altos, CA, where he was the Rector and also the Founder of the Ventana School, an Episcopal day school. Malcolm was ordained a priest in 1995. He holds a B.A. in Economics from the University of California, Berkeley and a Master of Divinity and Doctorate of Theology from Harvard University. He is the author of The Spiritual Journal of Henry David Thoreau and The Invisible Hand in Wilderness: Economics, Ecology, and God. Malcolm contributes articles regularly to publications such as the San Francisco Examiner and Huffington Post.

Malcolm is married to Heidi Ho, a lawyer and professor at the University of San Francisco School of Law, and they have two college-aged children, Micah and Melia.
November 22nd to December 16th | Annual Awesome Holiday Auction - Benefits CPF Programs
Bid on items below to support CPF while winning awesome, architecture-inspired auction items. Special stays and trips, event tickets, books from our book club program, rare prints, and unique , one-of-a-kind fashion items. Don't miss it! Bidding ends on December 16th at 8 PM.
Product

Current Price
Bids Placed
Ending