Survey & Documentation: Pixels, Clouds, Points, and Beyond
Preservation tech is moving ahead quickly with new tools coming online everyday. But have you been keeping up on the latest? Get up to speed quickly with this morning-long seminar exploring documentation survey techniques. Our professionals will also cover time-tested documentation and survey methods, including large format photography, measured drawings, and 'boots-on-the-ground' field collection techniques that remain as valued components of any project.
This Seminar includes Three Individual Sessions (more details below)
"Get to the Point!": A deep dive into 3D building data delivery
HABS/HAER/HALS Guide to Field Documentation, An Experts' Overview
Large-scale and Thematic Survey Work: Techniques from the Pros (Florida Mid-Century Modern Survey, the first statewide survey of its type in FL, and SurveyLA, the first comprehensive program to identify significant historic resources throughout the City of Los Angeles. 
Cost for the three-hour seminar is $75 for Public/Practioners; $60 for Individual Members; $56.25 for $250 Members; $37.50 for $500 Members; and Free for $1000 Members. The cost includes both the Live and Recorded program so you can watch later if your schedule is busy. Note that only live program participation qualifies for CEU Credit. 
Topics with case studies include:
Session 1: "Get to the Point!": A deep dive into 3D building data delivery
A brief look at laser scans, the why and how of data collection. 
The why and how of data delivery for owners, developers, and other end-users
Session 2: A HABS/HALS Guide to Field Documentation – Experts' Overview
Sketching, Photography, and Measured Drawings
Techniques to increase efficient data collection
Techniques for Landscape Documentation
Session 3: Large-scale and Thematic Survey Work – Techniques from the Pros
Windshield surveys and using technology in the field for data collection
Techniques and templates – tools used by the surveyors both in and out of the field.
Using publicly available and other low-cost tools for data collection or management
SurveyLA / Arches
Speakers Include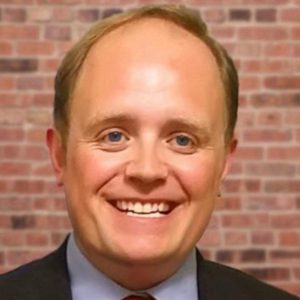 Alan White, Principal, AQYER. Alan is a founding partner at AQYER, LLC in Los Angeles, CA. His company specializes in non-destructive evaluation, comprising historic preservation, field data collection, analysis, interpretation and delivery of 2D and 3D documentation. Alan's 20 years of preservation experience ranges from hands-on restoration of medieval properties in the UK to his current role deploying emerging technology for the non-destructive evaluation and measured survey of existing structures. Alan brings a broad network of professionals and unique project experience to WCAPT. With a unique insight to preservation technology, Alan delivers an enthusiastic approach to educating members of the architecture, engineering and construction community.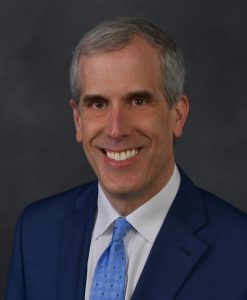 Ken Bernstein is a Principal City Planner for the Los Angeles Department of City Planning. In this capacity, he serves as Manager of the City's Office of Historic Resources, where he directs Los Angeles' historic preservation policies. He serves as lead staff member for the City's Cultural Heritage Commission, has overseen the completion of SurveyLA, a multi-year citywide survey of historic resources with significant support from the J. Paul Getty Trust, and has led the creation of a comprehensive historic preservation program for Los Angeles. He is also currently overseeing the Department's Urban Design Studio and has previously directed other policy planning initiatives, including work on Community Plan updates, housing policy, and transportation planning.
He previously served for eight years as Director of Preservation Issues for the Los Angeles Conservancy, the largest local non-profit historic preservation organization in the country, where he directed the Conservancy's public policy and advocacy activities. He also served as Planning and Transportation Deputy to Los Angeles City Councilmember Laura Chick and as Editor of The Planning Report, a monthly publication on urban planning, housing, and transportation issues in Southern California. 
Ken has been an adjunct professor in the Urban Studies and Planning Department of California State University, Northridge (CSUN), teaching a course on urban planning for the public sector. He currently serves as a Senior Fellow for UCLA's Luskin School of Public Affairs.  He has a Master's Degree in Public Affairs and Urban and Regional Planning from Princeton University's School of Public and International Affairs, and a B.A. in Political Science from Yale University..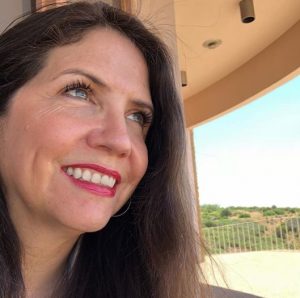 Christine Madrid French, Director of Development and Marketing, California Preservation Foundation, manages CPFs communications and fundraising efforts to increase support and engagement from CPF's existing stakeholders and new prospects. She also focuses on developing corporate relationships and promoting the benefits of membership in CPF. She earned a Master of Architectural History from the University of Virginia, and a B.S. degree in Architectural Studies from the University of Utah. She is a noted preservationist known for her advocacy projects with the National Park Service and the National Trust for Historic Preservation. A native Los Angeleno, Chris is based in our Southern California office. For a full listing of papers and projects, visit her website at madridfrench.com.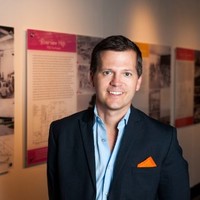 Morris Hylton III, Director, Historic Preservation Program at University of Florida. Mr. Hylton is Director of Historic Preservation and Associate Scholar at the University of Florida's College of Design, Construction and Planning where his research focuses on community engagement, 3D imaging technology, and preserving heritage sites of the recent past, particularly postwar modern architecture and resources. As part of his duties at University of Florida, Marty oversees the Center for World Heritage Research and Stewardship and its Envision Heritage initiative dedicated to exploring how new and emerging technologies can be harnessed to help document, conserve and interpret historic places. He also directs the University of Florida's Preservation Institute Nantucket, the nation's oldest, hands-on field school dedicated to historic preservation, and its sister program, the Preservation Institute St. Augustine.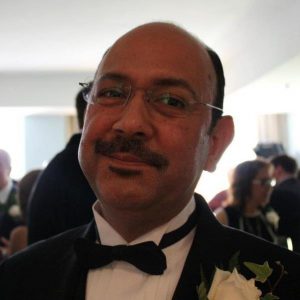 Robert Arzola currently maintains a permanent position in Washington DC with the Historic American Buildings Survey (HABS) Division, National Park Service, U.S. Department of Interior, and serves as an Architect specializing in the architectural documentation of historically significant sites throughout the United States. Robert began his federal career with the National Park Service as a Seasonal Park Ranger at San Antonio Missions National Historical Park before moving to Washington DC in 1990 to work at HABS. Robert is a native of San Antonio, Texas and received his B.S. Arch from Texas Tech University in 1989.
You Will Be Able To:
Identify the most common tools used for survey and documentation used by professionals.
Understand the ins and outs of various survey and documentation methods.
Weigh the benefits and pitfalls of new technologies, including drones, laser scanners, cloud computing and databases, geolocation methods, and more.
Use the latest and best practices in survey and documentation for heritage buildings and landscapes.