President's Awards
The annual President's Awards honor individuals and organizations deserving of special recognition for their outstanding preservation efforts. Their work allows others to gain a deeper appreciation of historic resources and their value to California's economy, environment and quality of life. The President's Awards are presented during the California Preservation Awards.
All President's Award Nominations are reviewed and selected by the California Preservation Foundation Board of Trustees.  The Deadline for the 2018 President's Awards Nominations is July 6, 2018.
Award Categories
PRESERVATIONIST OF THE YEAR AWARD
This is the most prestigious award bestowed by the California Preservation Foundation. To receive this award, the nominee must have made an outstanding contribution or have exceptional achievements of statewide importance in the field of Historic Preservation. It is awarded to an individual for lifetime achievement or for a particular effort during the prior year. This award may be given to an individual, a group or an organization.
MILTON MARKS AWARD – LEGISLATOR OF THE YEAR
This award will be awarded to an elected official from California for their significant contribution to Historic Preservation. Nominees must have made either an individual or cumulative effort at the local, regional, statewide or national level.
PRESIDENT'S AWARDS
President's Awards are granted to individuals or organizations deserving of special recognition for individual or cumulative effort that furthers the cause of Historic Preservation. The following are factors for consideration: Individual Effort; Cumulative Effort; Volunteerism; Regionally Significant Contribution; Community Significant Contribution; Furthers the Cause; Advocacy Achievements.
Past Award Recipients
2015
The President's Award for Lifetime Achievement Award – John Merritt, Berkeley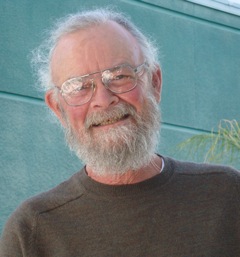 The California Preservation Foundation's Lifetime Achievement Award is presented to John F. Merritt, for his career-long dedication to and accomplishments in the field of historic preservation in California.
John F. Merritt is the founder, first president, and first executive director of Californians for Preservation Action (CPA) and its 501C3 successor organization, California Preservation Foundation (CPF).  John began working in preservation in the City of Pasadena in 1971, during an era of rapid change. The adoption of the National Historic Preservation Act and California Environmental Quality Act had helped catalyze and energize the nascent preservation movement in California. In this way, when John began working in historic preservation in California, what the field needed to take root and thrive was everything: education about preservation, the regulatory framework, and the new responsibilities of cities and lead agencies to study and disclose impacts; lobbying at the local and state level; community and constituency building; hands-on technical assistance and training on every topic from the finer points of materials conservation, to preservation incentive programs and ordinance language, to how to survey, document, and designate historic properties.
John's skill and accomplishments spanned every one of these areas. At the federal, state, and local level, he dedicated his career to all aspects of preservation: from grassroots organizing, to helping build a statewide community and constituency, legislative action and lobbying, environmental compliance, and a hands-on, DIY approach to preservation. In terms of CPA/CPF, John was the critical instigator of creating the statewide organization in 1975; throughout the next 20 years, he lent the organization its voice, chutzpah, energy, and considerable influence.
A native of Leimert Park in Los Angeles, John attended USC, where we received his Bachelor of Arts in Slavic Studies in the mid-1960s. He subsequently completed his Master of Arts in US History at the University of Oregon. While in Pasadena, between 1976 and 1977, John organized, planned, and led the city's first cultural resources survey and launched community organizing, advocacy, and technical assistance initiatives. At the same time, John helped found Pasadena Heritage, the Los Angeles Conservancy, and continued to lead CPA, serving as the organization's president and newsletter editor for 15 years. CPA's newsletter, the first of its kind in the state, provided a critical, early forum for sharing information and creating mutually supportive network for preservationists statewide. CPF's ongoing success in providing this network attests to John's foundational work.
At the state level, while still working in Pasadena in the mid-1970s, as well as after leaving, John worked for the California State Office of  Planning and Research (in 1976)  and for the State Office of  Historic Preservation (1977-1979), where he authored the California State Historic Preservation Element Guidelines, a guide for creating general plan elements at the local level.
During this time, on the national level, the National Trust's mission was expanding to include a more street- level view of neighborhoods and communities. This shift paralleled John's own interests and goals. In 1979, within a decade of the establishment of the National Trust Western Regional Office in San Francisco, John had become Assistant Director of the office, lending his considerable expertise in local-level surveys and state-level organizing and constituency building to the national scene. With the National Trust, John traveled throughout the western United States and gathered information on rethinking and redesigning regional technical assistance strategies. John also revived the "regional advisors" program while with the National Trust, helped initiate the first "Main Street" program in the west (in Oregon) and the California "Heritage Task Force."
Throughout this time, John continued his work with CPA. In 1983, after the founding of CPF, John became the organization's first director, a post he held until 1995. John's accomplishments in this role are too numerous to list; just to list several highlights, he helped organize and initiate a legislature-created Heritage Task Force, worked to create lobbying coalitions, and created a presence and profile for CPF in the State Capitol, and served as the CPF representative on the State Historical Building Safety Board. In addition, he designed, planned, and produced dozens of conferences and workshops, and authored numerous publications on preservation that remain timely to this day.
Following his departure from CPF, John accepted a position in the Czech Republic as an advisor to the Ministry of Culture. In this role, John served as director of the Czech Republic's Monuments Program, helping craft a national program for a historic preservation. His publications during this time included: "Local Incentives for Towns and Property Owners," "NGO Management," and "Local Preservation Ordinances" for the Czech Ministry of Culture, translated into Czech and distributed to regions and towns between 1995 and 1996. He continued to offer support and guidance to the Slovak National Trust as well as an effort in Russia to save and preserve "Devichje Polje" (Maiden Field) cultural site in Kolumna (near Moscow).
John subsequently taught a historic preservation course at Dominican University in San Rafael, continued his work in Czech history and preservation as case studies for teaching, and assisted in Counterpoint, an organization helping staff nonprofits at the executive level throughout the Bay Area. As of 2015, John continues to enjoy volunteering and working each year for the Catalina Island Conservancy, as well as enjoying the company of his wife Betty, daughters Aimee and Erin, and twin "grandcritters," Imogen and Paul.
Today, in 2015, 40 years after John and a small group of colleagues and friends throughout California established CPA, the state of preservation in California is stronger because of John's dedication, talent, and hard work. The Board of Trustees of the California Preservation Foundation are proud to bestow its Lifetime Achievement Award to John Merritt.
2014
Preservationist of the Year – The Ratkovich Company

The Ratkovich Company was founded by Wayne Ratkovich in 1977. TRC is engaged in city building. The Company's mission is to profitably produce developments that improve the quality of urban life. In its simplest form, the Company's business is producing physical environments that are pleasing to people.  The firm, true to its mission, is responsible for the successful adaptive reuse of some of Los Angeles' most significant landmark buildings.
The Honorable Toni Atkins – Speaker of the Assembly
| | |
| --- | --- |
| | Legislator of the Year – Toni Atkins is the author of legislation that would establish a historic tax credit for California– AB 1999, "The Economic Development and State Historic Tax Credit Act".  Preservationist could not have a more ardent and passionate legislator to author this bill and be its steward as it moves through the legislature.  The bill received unanimous, bipartisan support, which is not only a statement about the sensibility of this legislation, but is an acknowledgment to the leadership skills of Toni Atkins. |
Bruce Coons, Save Our Heritage Organisation – San Diego
| | |
| --- | --- |
| | Bruce Coons is recognized for his 15 years of leadership of Save Our Heritage Organisation, San Diego's county-wide historic preservation organization.  In particular, he is being recognized for his leadership as part of the Historic Tax Credit Coalition.  He reached out to Toni Atkins and her staff to seek her support of an initiative that eventually became AB 1999, the" Economic Development and State Historic Tax Credit Act".  Through Bruce's actions, Speaker Atkins agreed to author the bill — one of only a handful of bills that she would author in the 2014 legislative session. |
David Rumsey, San Francisco
| | |
| --- | --- |
| | The San Francisco Planning Department's preservation division nominated David Rumsey for a CPF President's Award. Through his extensive online map and print collection, which Mr. Rumsey makes available free of charge, he has greatly enhanced the public's understanding of California's past—as well as the ability of historic preservation professionals to research fine-grained aspects of the state's development. |
Amanda Seward, Los Angeles
| | |
| --- | --- |
| | Amanda Seward is an advocate – she has helped to successfully designate and protect numerous sites in Southern California, including the Gregory Ain Mar Vista Tract HPOZ, Lincoln Place Garden Apartments, and the Venice Post Office.  She became involved in preservation through volunteering with the LA Conservancy and has used her training as a lawyer to effectively fight to protect historic resources. |
You may nominate more than one person or group and you may nominate a single person or group for more than one award. Please complete a separate nomination form for each person or award category if more than one. Include documentation to support the nomination and select the appropriate award category for the nominees. You can send additional documentation to cpf@californiapreservation.org.