Advanced Topics in Adaptive Reuse: Housing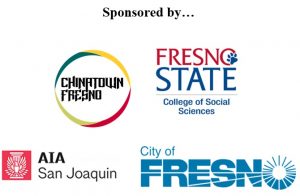 Through the generosity of our partners, this program will be available for free to students.Students: Simply complete the registration form and select the "College & University Students Only" registration option.  
Adaptive reuse has the potential to fundamentally change the economic destiny of blighted or overlooked neighborhoods; encourage investment in new ventures; and inspire entrepreneurs to incubate new ideas, injecting much needed activity into a dense historic downtowns. However, housing is also a key component of the equation, and this workshop will help attendees overcome and decode the complex challenges associated with mid and large-scale adaptive reuse for affordable housing.
Despite the challenges, a properly executed adaptive reuse project can result in a win-win for all stakeholders and become a critical economic development catalyst for further development in the historic cores of a city.
What can affordable housing developers, community benefit organizations, financiers, and city planners learn from past success? How can architects, engineers, and other consultants embark on such a project with confidence?
This advanced-level workshop will provide a 360-degree view of redeveloping historic properties for adaptive reuse and will focus on the incentives that help make such projects possible, including:
Historic Rehabilitation Tax Credits (state and federal)
Mills Act tax incentives
New Markets Tax Credits
Low Income Housing Tax Credits
Economic Opportunity Zone funding
Adaptive reuse ordinances, and more...
Sessions will examine some common challenges, and how to overcome them, including:
Raising the funds
Receiving entitlements
Getting public and political support
Identifying new and creative funding packages (i.e. "twinning" loans and tax credits with grants or other types of support)
Speakers
Hamid Behdad, P.E., Central City Development Group; Esther Carver, Executive Director, Lowell Community Development Corporation; Michael Duarte, Director of Planning and Development, Fresno Housing Authority; Terence Frazier, Managing Member, TFS Investments; Mike Garavaglia, AIA, LEED AP BD+C, President, Garavaglia Architecture; Paul Halajian, AIA, LEED AP, Principal, Paul Halajian Architects; Jan Minami, Executive Director, Chinatown Fresno Foundation; Preston Prince, Executive Director, Fresno Housing Authority; Don Simmons, Distinguished Lecturer, Humanics, Philanthropy, and Community Based Leadership, California State University, Fresno; Dan Zack, Assistant Director of Planning, City of Fresno; Other speakers to be announced.
You Will Be Able To...
Identify the components of successful adaptive reuse projects
Understand how various stakeholders in an adaptive reuse project interact and collaborate
Strategize on effective practices for mobilizing public and political support for a project
Determine funding opportunities for various adaptive reuse scenarios