Beyond the Building: From Sites of Conscience to Cultural Significance
Beyond the Building: A Free Two-Part Series
This deep-dive, free lunchtime series will examine the most cutting-edge and interesting methods for examining, documenting, and recognizing important sites known for their significance as non-built historic resources.
Part 1 - Sites of Conscience (Tuesday, July 20th at Noon) - Description Below
Part 2 - Documenting & Recognizing Cultural Heritage (Tuesday, July 27th at Noon) - - Description Below
Part 1: "Sites of Conscience" | Tuesday, July 20, 12 - 1 PM, FREE
Part 1 of this series will look at two Sites of Conscience, which are historic sites, museums, and memorials that connect the past with the present and inspire action to shape a just future. Erica Schultz, Senior Associate at Architectural Resources Group, will provide an overview of Sites of Conscience.
Erika Frank, Director of Education & Interpretation at Filoli, will discuss how training by the International Coalition for Sites of Conscience and Filoli's focus on Diversity, Equity, Accessibility, and Inclusion has shaped how the organization connects with the community and infuses new perspectives into Filoli's storytelling. Filoli is a historic 654-acre country estate located in Woodside, California.
Stacey Montooth, Executive Director of the State of Nevada Indian Commission, and Bobbi Rahder, Museum Director of the Stewart Indian School Cultural Center and Museum in Carson City, Nevada, will discuss how the museum is centering Indigenous voices in its interpretation and programming. The Stewart Indian School Cultural Center and Museum is dedicated to the memories of the first Stewart students from Great Basin tribes in 1890, and all students and their families who were impacted by the Stewart experience. The vision of the museum is to serve as a steward of living American Indian materials and traditions.
Harriet Brady, Stewart Indian School alumni and volunteer, will be available to answer questions following the presentation.
Speakers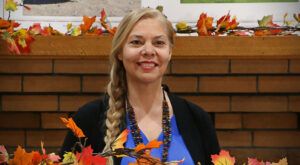 Stacy Montooth, Executive Director, Nevada Indian Commission. Stacey Montooth, a citizen of the Walker River Paiute Nation, is the Executive Director of the State of Nevada Indian Commission (NIC), appointed by Governor Steve Sisolak on Sept. 1, 2019. A member of his cabinet, Montooth is the liaison from Governor Sisolak to the 27 Nevada Tribes, bands, and colonies, plus our 50,000 Urban Indians.
A graduate of the University of Missouri School of Journalism, Montooth has spent over a decade in service to Nevada Tribes. From 2012-2019, Montooth worked at the Reno-Sparks Indian Colony as that Tribe's first public relations/community information officer. Upon returning to Northern Nevada, Montooth was the Indian Education liaison for her alma mater, Churchill County High in Fallon, Nev. Before returning home to the Great Basin, Montooth spent nearly 12 years working in community relations, primarily in higher education and college athletics.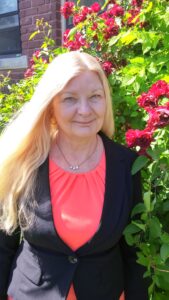 Bobbi Rahder, Museum Director, Stewart Indian School Cultural Center and Museum. I'm so honored to be the museum director for the Stewart Indian School Cultural Center & Museum. I have a master's degree in Museum Studies and finishing a PhD in American Studies from the University of Kansas. I previously worked as museum director at the Haskell Cultural Center & Museum at Haskell Indian Nations University in Lawrence, KS, which also was a government boarding school for Native children. The Stewart Indian School Cultural Center & Museum honors the students from Stewart Indian School who attended the school from 1890-1980, and the families who were impacted by the federal boarding school policy. This museum interprets the 90 years of Stewart's history from the perspective of its students. It also features contemporary art by Great Basin Native Artists, and shares with the public what Stewart alumni did after leaving Stewart, as well as how Nevada's 27 tribal nations, bands, and colonies are revitalizing their traditions and languages. This museum focuses on the resiliency of the Stewart students, their families, and their communities, and hopefully helps their families to heal from the intergenerational trauma caused by the boarding school experience. Stewart Indian School is an important part of Carson City and Nevada's history and present.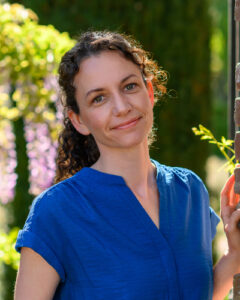 Erika Frank, Director of Education & Interpretation, Filoli. Erika has been with Filoli since 2017 and manages education and interpretation programs. Erika and the Interpretation team tell the story of Filoli through the collections, special exhibitions, house, garden, nature preserve, adult classes, and youth programs. She works to infuse the visitor experience with perspectives representative of the past and present Bay Area community. Prior to Filoli, Erika was the director of volunteers and education at the Conservatory of Flowers.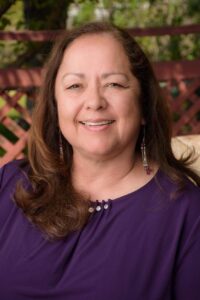 Harriet Brady is a middle and high school social studies teacher at Pyramid Lake Jr/Sr High School on the Pyramid Lake Paiute Reservation. Licensed with the State of Nevada Department of Education, Harriet is a seasoned teacher that has been involved in Native American education since 1984. Her experience has included tutoring students of Native American descent; working with families for the Inter-Tribal Council of Nevada, Inc., in the Head Start Program administration; and substitute teaching at Pyramid Lake, Washoe County, and Lyon County schools. Harriet earned a bachelor's degree in Cultural Anthropology with a minor in Ethnic Studies that emphasized Native American Studies (1988) and earned a Master of Arts in Teaching History (2014). As an advocate for Indigenous rights to sacred and land use sites, Harriet enjoys taking her students on intellectual journeys by blending writing, current events, researching historical documents and exploring Great Basin Indigenous sites.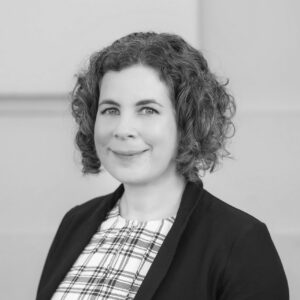 Erica Schultz, Senior Associate, Architectural Resources Group. Erica is an architectural historian/preservation planner with Architectural Resources Group in San Francisco. She has extensive experience documenting, researching, and evaluating a wide array of historic sites throughout California. She supports the shift in the preservation field toward equity, relevancy, and accessibility.
Part 2: "Documenting & Recognizing Cultural Heritage" | Tuesday, July 27th, 12 PM - 1 PM
Part 2, "Documenting & Recognizing Cultural Heritage" will include the team at the Arc/K Project who will give a tour of their methods and efforts at creating 3D digital models of historic sites - and how to ensure that these digital documentations are most effectively and broadly made available to the public. Panelists will also look at the challenges of recognizing cultural heritage. What are the best practices and methods for nominating these resources to the National Register, as well as interpreting and communicating cultural heritage through exhibitions, documentation, and other methods.
Speakers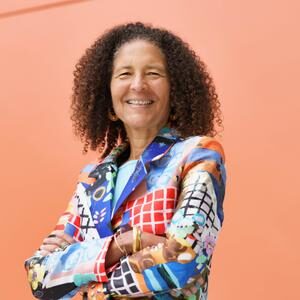 Alison Rose Jefferson, Historian and Heritage Conservation consultant, Historian and More. A third generation Californian, Dr. Alison Rose Jefferson draws on her research of Southern California locales that feature historical significance as well as contemporary consequence to elucidate the African American experience during the Jim Crow era in various applied/public history projects. She is presently the 2021 Scholar in Residence with the Institute for the Study of Los Angeles at Occidental College where she is doing virtual campus and public programs to share her work of re-centering the African American experience in local history and heritage conservation efforts. in 2021 she completed work on Santa Monica's Belmar History + Art and the Angels Walk LA Central Avenue heritage trail projects.
Brian Pope, Founder / Executive Director / Board Chairman, Arc/K Project is a writer, director, entrepreneur and philanthropist, who founded The Arc/k Project, a 501(c)(3) non-profit organization, in early 2015. Pope seeks to harness and develop emerging technologies on behalf of pressing humanitarian issues.
With these priorities in mind, he spearheaded the creation of this organization which helps societies in extremis digitally archive that which is too valuable, too important, or too unique to be lost or forgotten. The Arc/k Project was created to straddle the gulf between scientific archiving and activism.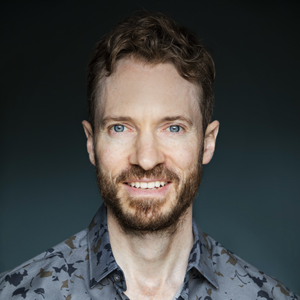 Scott Purdy, Director o f Operations / Secretary of the Board, Arc/K Project. Scott majored in Anatomy/Physiology, graduating with a BS from the University of California, Santa Barbara. After transitioning from medicine to a more creative field, he began his career in post-production for films in 2003.
Since then, Scott has collaborated with directors, producers, cinematographers and others on a wide range of projects. At Pacific Title, he managed post work for all of the "Big Six" major film studios. In 2009, he joined Lit Post as a digital intermediate producer, overseeing the finished process for more than 50 features, documentaries and shorts.
After working closely with such talented artists and technologists and seeing the potential of digital cultural imaging, Scott decided to move into the nonprofit world. As the Director of Operations at Arc/k, he relishes the challenge of using his knowhow in bringing together technology and people to help further the cause of digital cultural preservation.