Register for this Event
CEQA in Three Parts: Digging Deep into Land Use Law & Historic Preservation
CEQA in Three Parts | Jul 7th to 28th, 2022
This intensive, deep-dive into CEQA in three equal parts of three hours each will look at intermediate to advanced level aspects of CEQA and related land use planning law and legislation.

Courses are taught by leading attorneys, consultants, and advocates who have extensive experience in environmental law and historic preservation law. Full details for each program are listed below. Each part will be held between 9:00 AM and 12:00 PM on Thursdays online in July.
This professional training program includes a special resource packet, access to all three recordings, a certificate of attendance, and AIA, AICP, CLG, or ASLA CEUs
CEQA 1: Advocacy & Legislation | Thur, Jul 7, 2022, 9 AM - 12 PM Pacific
This workshop would introduce participants to the federal and state constitutional and legislative schemes that promote and govern historic preservation issues and how those laws interact with local codes and regulations. It would also cover preservation incentive (e.g. Mills Act), Secretary of the Interior programs, Certified Local Governments, etc. Participants would learn how to find and interpret their local laws, how they fit into state and federal legal frameworks, and how to advocate meaningfully for local changes to advance best practices for historic preservation.
CEQA 2: Preservation Law & Planning | Thur, Jul 14, 2022, 9 AM - 12 PM Pacific
The second workshop would focus on how preservation laws interact with an individual project during the planning and approval process. It would necessarily begin to focus a bit more on CEQA, but also on state laws that govern the way cities and counties make land use decisions. We would discuss the role of the administrative record and how it is created during the planning process, from application submission, to project review and completion, to public hearings. We'd dig into the contents of the record and strategies about building it in order to support (or oppose) a legal challenge.
CEQA 3: Legal Challenges to Preservation | Thur, Jul 28, 2022, 9 AM - 12 PM Pacific
Finally, we'd look at what types of legal challenges can be brought when a project approval or other local agency action is bad for historic preservation. Obviously CEQA is the big dog in this workshop, but we can also discuss general writs of mandate for violation of due process or other laws/ordinances as well as other theories like nuisance or contract-based arguments. To keep it relevant to preservation professionals, we would focus on when and how to work with an attorney, how to exhaust administrative remedies, and what to expect/how to make the most of the legal process.
About the Speakers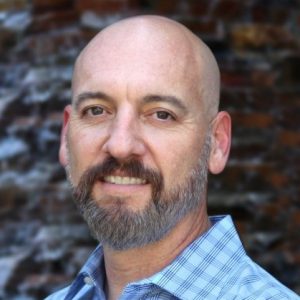 Chad Beckstrom, Senior Environmental Director, Ascent Environmental. Mr Beckstrom's project experience includes port & maritime development, residential/ commercial/ industrial development, renewable energy, transportation and utility infrastructure, water/wastewater infrastructure, schools and universities, recreation and parks, restoration, and master plans. He is a teacher/trainer/instructor/coach/mentor for CEQA/NEPA topics and member of American Institute of Certified Planners (AICP).
Specialties:
Project Management and Direction
Environmental Planning and Impact Assessment
Business Development
Operations Leadership and Strategic Planning
Team/Office Management
Mentoring and Professional Development
CEQA/NEPA Training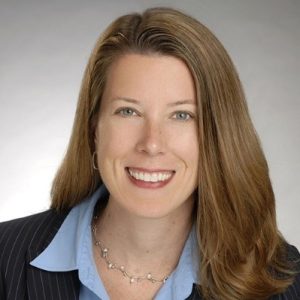 Sheri Bonstelle, Partner, Jeffer Mangels Butler & Mitchell LLP. Sheri L. Bonstelle's practice focuses on land use, zoning, environmental, litigation and construction matters.
She manages all aspects of the entitlement process, including representing clients before local and state agencies, commissions and councils. She coordinates environmental review under the California Environmental Quality Act (CEQA) and National Environmental Protection Act (NEPA) and obtains permits and approvals necessary under the Clean Water Act, Clean Air Act, Endangered Species Act, California Coastal Act, and historic preservation laws. She also negotiates participation and development agreements with the Community Redevelopment Agency, and obtains approval of adaptive reuse projects in historic buildings in Los Angeles. She represents signage companies and building owners with respect to preserving signage rights in Los Angeles.
Sheri also represents clients in a variety of land use and real estate litigation matters in state and federal courts, including cases arising under CEQA and other environmental laws and cases involving First Amendment and Civil Rights protections. In addition, she represents developers and financial institutions to preserve entitlements and manage assets during the current uncertain economic times. Ms. Bonstelle coordinates land use and environmental diligence review for large multi-property portfolio sales.
Sheri is a licensed architect in the State of New York, where she practiced architecture for several years prior to entering the legal profession. She was a project architect on many public projects, including the Hudson-Bergen Light Rail Line. She is currently pursuing Leadership in Energy and Environmental Design (LEED) certification.
Sheri's projects range from the adaptive reuse of an historic office building as a luxury boutique hotel to a 7-acre mixed-use project with over 1,000 apartment units and affordable housing in the center of Hollywood.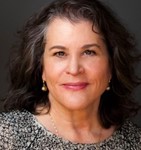 Susan Brandt-Hawley, Brandt-Hawley Law Group. Susan Brandt-Hawley represents public-interest groups in preservation issues statewide, focusing on the California Environmental Quality Act (CEQA). She has represented hundreds of public-interest groups in CEQA cases, including appeals that have to date resulted in precedent in over 40 published opinions in the six districts of the California Court of Appeal and 6 cases in the California Supreme Court.
She was the 2018-19 president of the California Academy of Appellate Lawyers. She received the 2001 CLAY award (California Lawyer of the Year) in environmental law from California Lawyer magazine and was named to the Daily Journal's first annual list of California's "top women litigators" in 2002 and mulitple subsequent lists.
Brandt-Hawley frequently speaks on environmental preservation law in educational and professional forums attended by lawyers, judges, students, elected officials, agency commissioners, preservationists, and planners. (See Discourse.)
She and her husband Bill Hawley own and operate Random Ridge vineyards and winery in Napa County's Mount Veeder appellation, with sons Emile and Zane Hawley. For more about Random Ridge, see www.randomridge.com and press/photos, below; e.g., "Surf and Turf" 1996 and Daily Journal "Profile: Sonoma Attorney Lives Off the Land at Home and Work," May 2000.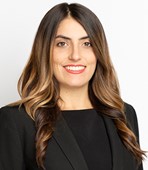 Natalie Kirkish, Downey Brand LLP, has dedicated her career to public service and environmental law. She practices environmental law, and also advises public agency clients regarding transactional issues. Kirkish's passion for the environment and public service fuel her drive to help others and solve challenges for her clients.
Towards the end of her time at Santa Clara Law, Kirkish participated in an International Human Rights Clinic, where she was the co-author of an amicus curiae brief before the Inter-American Commission on Human Rights in support of environmental clean-up efforts in Vieques, Puerto Rico. After graduating in 2014, Kirkish began her career as an Associate at Wittwer Parkin LLP where she practiced in the areas of environmental and natural resource, land use, and governmental law.
Kirkish joined Downey Brand in 2018, where she represents public agencies and private clients on land use issues from the permitting and entitlement stage onto litigation in both trial and appellate courts. Her practice focuses on California planning and zoning laws, the California Environmental Quality Act (CEQA), the National Environmental Policy Act, the public trust doctrine, endangered species, the California Coastal Act, and the McAteer-Petris Act, as well as federal and state laws governing protection of historic and cultural resources. Last year, through Downey Brand's pro bono program she had the opportunity to work with victims of the 2018 Camp Fire in Butte County. Kirkish and her fellow attorneys served more than 1,200 people at the Disaster Recovery Center and opened more than 400 cases. In 2019, Kirkish and her fellow attorneys were recognized by the Legal Services of Northern California (LSNC) for their pro bono work with the victims.
Amy Minteer is a partner at Chatten-Brown, Carstens & Minteer, a public interest law firm located in Hermosa Beach, California, focusing on environmental, land use, municipal, and natural resources law. Amy primarily represents environmental and community groups and non-profit organizations in their pursuit to protect and preserve the natural environment, historic resources, and public health. Much of her practice involves litigation under the California Environmental Quality Act (CEQA). She has also brought litigation under the California Endangered Species Act, National Environmental Policy Act and Section 4(f) of the Department of Transportation Act.
Amy worked extensively on CEQA litigation that ultimately resulted in the preservation of the historically significant Lincoln Place apartment complex. She was lead counsel for the successful petitioner in the CESA case Center for Biological Diversity v. Fish & Game Comm. (2008) 166 Cal.App.4th 597. She also represents historic preservation groups throughout the state, including the Palm Springs Modern Committee in its quest to maintain the heritage of modern architecture in Palm Springs and the West Adams Heritage Association in its efforts to protect one of the oldest and grandest neighborhoods in Los Angeles.
Amy currently serves on the California Preservation Foundation's Board of Trustees, co-chairing the organization's Advocacy Committee. She also has written articles and frequently lectures on environmental law and historic preservation. Amy holds an undergraduate degree in natural resources and environmental sciences from the University of Illinois and obtained her Juris Doctorate from the University of Michigan. She is admitted to practice in California, the Eastern and Central Federal District Courts in the State of California, and the United States Ninth Circuit Court of Appeals.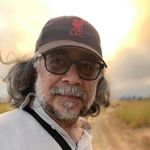 Since 1997, attorney Babak Naficy has served the environmental public interest community throughout California, in both state and federal courts. Naficy works collaboratively with community groups and regional environmental organizations to find legal solutions and strategies to tackle intractable environmental and planning problems. Whether you are a seasoned environmental organization grappling with regional issues or a nascent neighborhood group fighting a local project, Naficy will usually be able to assist you by drawing on his decades of experience and knowledge of environmental law. Naficy's areas of expertise include the California Environmental Quality Act ("CEQA"), planning and zoning laws, the Endangered Species Act, Clean Water Act, NEPA and Proposition 65.
Beginning about three years, Naficy expanded his practice to include representation of state-accredited Syringe Exchange Programs and other social justice issues such as the increasingly common criminalization of homelessness in California.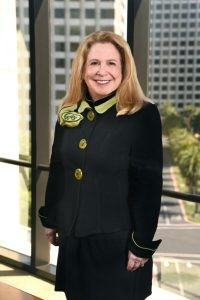 Deborah M. Rosenthal is of counsel specializing in Real Estate, Land Use and Natural Resources, and Environmental at FitzGerald Kreditor Bolduc Risbrough LLP
Ms. Rosenthal devotes her practice to land use and environmental law and litigation. She works extensively with land use and environmental issues in California, including wetlands, endangered species, takings, historic preservation, mitigation banking, and coastal issues. Deborah has also been involved in a variety of complex federal- and state-coordinated environmental permitting programs for large private developments, including the negotiation of development agreements and preparation of development plans.
A major portion of her practice is devoted to CEQA, inverse condemnation, and general plan litigation in connection with land use entitlements for large residential real estate developers. She has also represented clients in complex land use litigation throughout California. Immediately before admission to the California bar, Deborah served as Executive Director of the Landmarks Preservation Council of Illinois.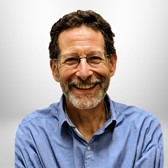 Terry Rivasplata, Technical Director, ICF. Terry Rivasplata is a technical director with ICF International, a consulting firm specializing in environmental planning and natural resource management. He specializes in CEQA compliance and general plan preparation. Before joining ICF International, Mr. Rivasplata was with the Governor's Office of Planning and Research (OPR) from 1985 to 1998, including a stint as the chief of the state clearinghouse.
Mr. Rivasplata has worked on a variety of projects as either project manager or CEQA advisor. These include CEQA-NEPA documents for transportation projects; EIRs for general plan updates in Monterey County, Davis, and Modesto; environmental documents for schools in Dixon, Livermore, and Watsonville, environmental documents for water supply projects, and redevelopment projects in the San Jose and Watsonville; NEPA documents for federal and local agencies; and the City of Modesto's Master EIR update. In addition, he is the editor of the quarterly "Environmental Assessor" for the Association of Environmental Professionals (AEP).
Mr. Rivasplata is a co-author of the 2011 update of the CEQA Deskbook published by Solano Press. While at OPR, he co-authored the 1998, 1990, and 1987 editions of General Plan Guidelines, as well being involved in rafting the 1998, 1997, and 1994 revisions to the CEQA Guidelines.
Before joining OPR, Mr. Rivasplata spent seven years as a planner for the Kern County Planning and Development Services Department. He also has worked for the City of Davis and County of Sacramento planning departments. Mr. Rivasplata is a member of the American Planning Association, American Institute of Certified Planners, and the AEP. He received a B.S. in environmental planning and management from the University of California, Davis.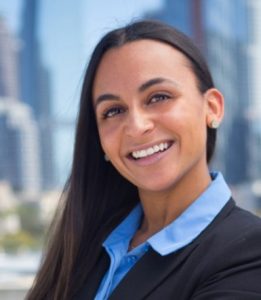 Paige Samblanet, Associate, The Sohagi Law Group, PLC. Ms. Samblanet's practice focuses upon environmental law, land use and planning law, the Costal Act (including Port Master Plan, and Local Coastal Program Compliance), the California Environmental Quality Act (CEQA), and the National Environmental Policy Act (NEPA). She advises public clients on complex matters such as infrastructure projects (transmission lines, port facilities, airport facilities, intermodal and on dock railroad facilities, utility plants), mass transit fees, general plans and specific plans, specific development proposals, and other land use issues. Ms. Samblanet has reviewed and revised numerous environmental and planning documents (including EIRs, Negative Declaration, Initial Studies, EISs, FONSIs, Findings, Statements of Overriding Considerations, Staff Reports, General Plans, Zoning, and numerous Ordinances and Resolutions) to ensure legal compliance.