Conservation of Historic Concrete
The full-day workshop will primarily cover preservation philosophy and approach for historic concrete and cement-based terrazzo systems. The in-person workshop format will include presentations with integrated case studies, hands-on demonstrations by industry leaders and craftspeople and a mini-laboratory. Specific topics will include assessment and nondestructive testing, concrete deterioration and distress mechanisms, laboratory studies, concrete cleaning, repairs (including matching historic concrete), corrosion mitigation, and protection systems. 
The mini-laboratory session will led by a petrographer and include hands-on microscopic evaluation by attendees of concrete and terrazzo samples with microscopes and other laboratory equipment. In addition, during the hands-on sessions various types of nondestructive testing equipment will be demonstrated to and used by attendees as well as demonstrations by conservators and contractors with extensive experience with historic concrete and terrazzo. Various types of materials and equipment typical for concrete and terrazzo repair and installation will be presented. The demonstrations allow for attendees to closely interact with the craftspeople and petrographers to allow for questions on techniques.
Speakers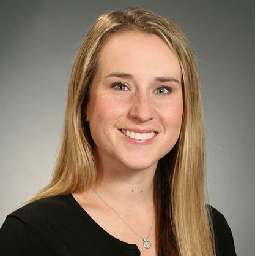 Ann Harrer, PE Associate Principal Wiss, Janney, Elstner Associates, Inc. has broad experience with the assessment of existing building facades and structural systems, historic preservation, materials testing, and field inspections. She has investigated and participated in the restoration of historic and architecturally significant structures. Ms. Harrer has experience with different building materials including brick, terra cotta, marble, limestone, cast stone, as well as concrete building facade and structural elements. In addition to performing construction observations, she has performed investigations, analyses, and development of repair designs for both structural and nonstructural elements in the built environment.
Ms. Harrer is the author of multiple papers and articles and has presented on topics related to the assessment, conservation, and repair of concrete structures and other building materials. Ms. Harrer is the 2019 president of the American Concrete Institute, Southern California Chapter. She is also the 2019 recipient of the American Concrete Institute Young Member Award for Professional Achievement.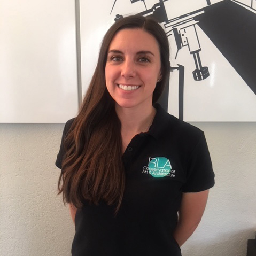 Christina Varvi, MSHP, PA-AIC President & Co-Chief Conservator Rosa Lowinger Associates, Principal Conservator and Professional Associate of the AIC, holds an M.S. in Historic Preservation with a concentration in Materials Conservation from Columbia University. A specialist in architectural and public art conservation, Christina is RLA's lead professional for all projects west of the Mississippi River, including Hawaii and Alaska. She is a specialist in modern architectural materials, such as linoleum and synthetic finishes, outdoor sculpture planning, treatment, and surveys, as well as large-scale mosaics conservation and architecture surveys, testing, and specification development. Prior to joining RLA, Christina worked with the Central Park Conservancy in New York City and with Jablonski Building Conservation (JBC). She is a certified Cathedral Stone Jahn® Mortar installer, operator of aerial and scissor lifts, and OSHA 30-hr certified for the construction industry.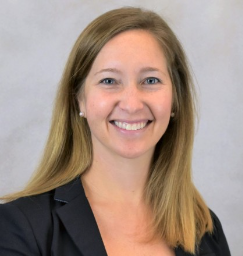 Karla Salahshour, P.E. Senior Associate Wiss, Janney, Elstner Associates, Inc. Since joining WJE, Karla Salahshour specializes in the evaluation and characterization of historic and modern building materials. Her work in WJE's Cleveland materials laboratory focuses on the petrographic examination of concrete, mortar, grout, brick, stucco and plaster, natural and manufactured stone, and other construction materials. Ms. Salahshour's laboratory work has included investigating the causes of distress in construction materials, characterization of cementitious materials, and the evaluation of durability concerns in hardened concrete. Ms. Salahshour also conducts field evaluations, that often grade into laboratory testing, such as evaluating distress in concrete slabs and pavements and evaluating the performance of flooring and coating systems, and investigating distressed reinforced concrete structures. Her field experience also includes the investigation of stone cladding panels, mass masonry structures, terra cotta facades, EIFS and stucco systems, and terrazzo. These field evaluations often grade into laboratory testing.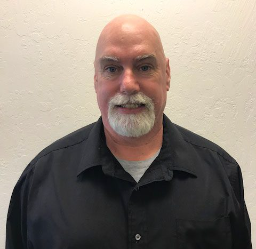 Jon Carden, Branch Manager Western Specialty Contractors. Carden has been with Western Specialty Contractors since 2003, and has held the positions of Craftsman, Foreman and Superintendent at the San Francisco Branch before being promoted to Branch Manager. He has worked in the waterproofing industry for a total of 36 years. He is a member of ASTM International, an international standards organization that develops and publishes voluntary consensus technical standards for a wide range of materials, products, systems and services. Carden is serving on an ASTM committee to update the cold applied waterproofing standard. Additionally, Carden is acting as an advisor to the Sam Mazza Foundation, offering guidance on maintaining the 109-year-old castle located in Pacifica, CA.