Preservation Pro Training: Context Statement Toolkit Seminar
A Historic Context Statement Toolkit: Pro-Preservation Training Seminar | Thur, Feb 25, 2022 - 9:00 AM - 12:00 PM Pacific
Historic Preservation's use and understanding of historic context statements have expanded greatly over the past decade; however, they are yet to be widely adopted or understood by many cities. These essential preservation planning tools are now serving as a critical first step in identifying, recognizing, and protecting sites and histories associated with marginalized and underrepresented communities. At its core, a well-crafted historic context statement can help cities and surveyors identify resources that would otherwise go undetected, and to identify the unique character-defining cultures that make an imprint on a city's landscape and living spaces.
This intensive, deep-dive into Context Statements will look at how to commission, advocate for, prepare, and vet historic context statements. In this seminar, we will explore how you can (and why you should) commission and prepare a historic context statement for your own community or city.
This professional training program includes a special resource packet, access to all three recordings, a certificate of attendance, and AIA, AICP, or ASLA CEUs
Learning Objectives
What a Historic Context Statement is (and is not), for city planners, stakeholders/advocates, and consultants
How to advocate for and fund a Historic Context Statement in your town, whether city-wide or focused on a single theme
How to apply best professional practices and the latest online archival sources to create a thorough, comprehensive Historic Context Statement
Lessons learned from a panel of city planners, historic preservation consultants, and stakeholders in commissioning and using effective Historic Context Statements
Speakers
Amy Arnold has been the preservation planner for the Michigan State Historic Preservation Office since 1997. In addition to developing Michigan's statewide historic preservation plan, she assists communities to establish local historic districts and oversees special projects such as Michigan Modern and the Detroit 20th Century African American Civil Rights project. She has participated in context development and statewide surveys including Michigan's State Parks, the West Michigan Pike Heritage Route, and a historic highway bridge survey in Texas. Amy earned her bachelor's degree in History from Western Michigan University and studied for a master's in Liberal Arts at Duke University before earning her master's degree in Historic Preservation at Eastern Michigan University.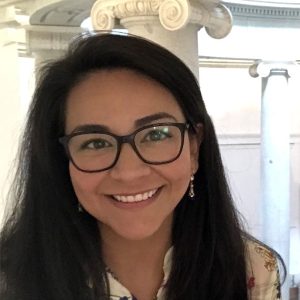 Sara Delgadillo is a preservation planner for Los Angeles City Planning where she supports the administration of municipal preservation programs and serves as the coordinator for HistoricPlacesLA, Los Angeles' historic resource inventory system, a customization of Arches™. While earning her Masters in Heritage Conservation from the University of Southern California, Sara began her involvement with Latinos in Heritage Conservation and participated in the Latino Heritage Internship Program as cultural resources intern with the National Park Service, where she provided research support to the National Historic Landmark program and other initiatives associated with underrepresented communities.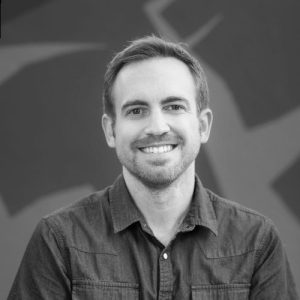 Andrew Goodrich, AICP. Andrew Goodrich is a Senior Associate with Architectural Resources Group (ARG) and is based out of ARG's Los Angeles office. Andrew has been working in preservation planning since 2008 and has specialized expertise in the development of historic context statements. He has authored historic context statements for a variety of settings including cities, neighborhoods, school districts, and college and university campuses. Andrew holds graduate degrees in heritage conservation and city planning, both from the University of Southern California.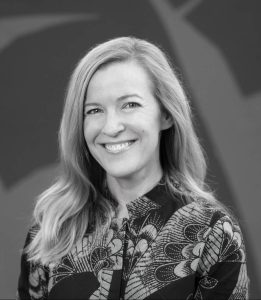 Katie Horak is an architectural historian and Principal in Architectural Resources Group's Los Angeles office. A recognized expert in historic resource documentation, treatment, and management, Katie has managed historic context statements and surveys in cities, communities, neighborhoods, and campuses throughout California. Before joining ARG in 2008, Katie conducted heritage surveys throughout the City of New York on while on staff at the Landmarks Preservation Commission. Katie is an Adjunct Assistant Professor at University of Southern California, where she teaches graduate-level heritage conservation courses in the School of Architecture, and is President-Elect of Docomomo US.
Debi Howell-Ardila, MHP, is Senior Team Lead for Architectural History with SWCA Environmental Consultants, based in Pasadena. For the past 17 years, Debi has thoroughly enjoyed her work in historic preservation and environmental compliance. During this time, she has led and completed a wide variety of historic resource surveys, context statements, and project- and program-level technical analyses for private- and public-sector clients throughout California. A recent favorite project was serving as author of the City of Riverside Latino Historic Context Statement, a study documenting a century of history, culture, and community building for that City's Latino community. In 2019, the City of Riverside Latino Historic Context Statement, which was funded through a CLG grant, was honored with a CPF Preservation Design Award.
During the past decade, Debi has developed a specialized practice in preservation policy and ordinances. She served as principal author for the Manhattan Beach Historic Preservation Ordinance and for the San Gabriel Historic Preservation and Cultural Resources Ordinance Update. In 2018, the San Gabriel Historic Preservation and Cultural Resources Ordinance received awards from the Los Angeles Conservancy and the California Preservation Foundation.
As a long-time fan of CPF, Debi also enjoys volunteering on the education committee and pitching in on CPF's worthy goal of creating a dynamic, supportive forum for preservation professionals statewide.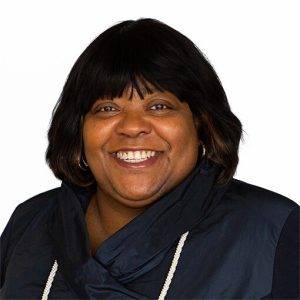 Saundra Little, FAIA, is an accomplished architect and dedicated advocate for the revitalization of the urban realm. With expertise in building assessments and creative yet practical design strategies, she helps clients transform buildings, increase property values, and bring new life to aging communities.
Saundra's portfolio reflects the diversity of the neighborhoods she champions, with successful cultural, institutional, educational, and commercial projects of all sizes.
Her work in design, revitalization, and adaptive use projects consistently demonstrates a respect and sensitivity to the unique architectural heritage of local neighborhoods. Through her devotion to this challenging work, she has helped renew, uplift, and sustain vulnerable communities.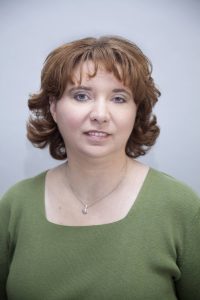 Ruth Mills is Senior Historian and Architectural Historian for Quinn Evans Architects with more than twenty years of experience writing about historic landscapes and buildings. Ruth researches and writes historic context statements for National Register and National Historic Landmark nominations, Historic Structures Reports and Cultural Landscape Reports, and intensive level surveys. Her recent projects have included context statements for 20th Century African American Civil Rights in the City of Detroit and the historic Black neighborhood of Eight Mile-Wyoming in Detroit. She is a past president of the Michigan Historic Preservation Network and Docomomo US/Michigan.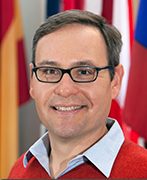 Damon Scott's work focuses on the imprint of culture on urban landscapes and the ways different places can reinforce specific notions of self and community. His work is informed by current trends in cultural studies and geography that look critically at the concepts of culture, place and space in U.S. cities. His current project, The City Aroused, examines the intersections of urban redevelopment and sexual politics in San Francisco in the 1950s and 1960s.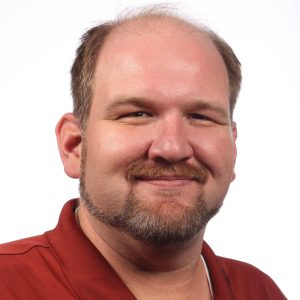 Scott Watson has served on the Historic Preservation team of the City of Riverside for over years. In his time at the City he has overseen a number of outreach programs including Doors Open, Children and Architecture, and various grant funded Historic Context Statements. Before working for the City he worked in the private sector for a Cultural Resources consulting firm. Mr. Watson has a Masters of Heritage Conservation from the University of Southern of California, and a Bachelors of Architecture from Cal Poly, San Luis Obispo.
Included with Your Registration: Lunchtime Program - "Mahalo to Modernism: A Peek at Hawaii's Pathbreaking Modernist Context Statement" | Thur, Feb 15, 2022, 12 PM - 1 PM Pacific
In this fun and visually-rich program, we'll join the team at Fung Associates, Inc. in Honolulu, Hawaii to look at the history and design context of regional architecture in Hawaii based on the state's Hawaii Modernism Context Study. The project was funded by the Historic Hawaii Foundation and the National Trust for Historic Preservation, with pro bono services from Fung Associates, Inc.
Thematic Context Statements form the groundwork for more extensive historic preservation efforts, and statewide context statements especially set the tone for designation and documentation efforts. In Hawaii, national and international architects exerted an influential role in the broader development of architectural design between 1939 and 1979. Hawaii's iconic post-war modern buildings designed by local and influential Asian architects are the focus of this presentation. Many Asian architects and builders incorporated locally available Hawaii materials, such as lava rock and coral sandstone, in the new buildings they designed.
Have a look at the palimpsest of fascinating buildings and landscapes from this important era in Hawaii's architecture, including International, Modern Expressionism, Mid-century Modern, Brutalism, Neo-Formalism, Metabolism, as wellas Googie, Tiki, Contractor Modern or Ranch House, and other popular variations. Over fifty prominent architects, artists and designers are profiles in the report, including I. M. Pei, Edward Killingsworth, Minoru Yamasaki, Skidmore Owings Merrill, John Carl Warnecke, Cesar Pelli, Roger Lee, and more.
Speakers: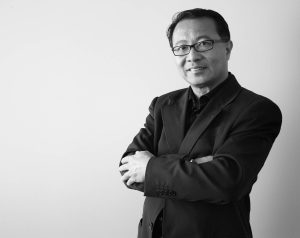 Louis Fung, AIA. Louis Fung is the Principal of Fung Associates, Inc. Mr. Fung has been a design professional since 1986 with comprehensive experience in architecture, historic preservation, and planning. Mr. Fung's experience includes design, construction documents, construction inspection and management of multi-disciplinary designs. Mr. Fung is also responsible for all of the firm's preservation projects under Section 106/110 and HABS/HAER and meets the Secretary of Interior's Professional Qualifications Standards as a Historic Architect.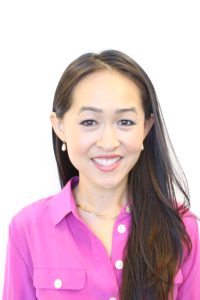 Alison Chiu, LEED AP. Working in Hawaii, New York, and the Bay Area, Alison Chiu's experience in forensic investigations of the building envelope and technical archival research combine two passions to develop a holistic approach to preservation planning. As an Associate at Fung Associates, Inc., Alison engages with clients & owners of building designed during the mid-century modern era and earlier, to provide consultation on projects involving renovation, rehabilitation, and historic compliance with State and Federal guidelines. Alison is a current Director and past President (2015) of Docomomo US/Hawaii Chapter, and a member of the Association for Preservation Technology International (APTI).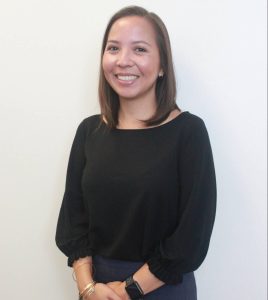 Alissa Carson, AIA, CDT. Born and raised in Hawaii, Alissa Carson has always had a passion and interest for Hawaii's history and the preservation of the island's unique resources and buildings. A licensed architect, Alissa Carson, AIA, CDT, is an Associate at Fung Associates, Inc. and works on various types of architectural projects including historic buildings, where she provides services to balance preservation design sensibility with today's needs. Alissa is a current Director and recent past President (2018, 2021) of Docomomo US/Hawaii Chapter.