The Dr. Is In: Seeking your CEQA Answers… and other Legal Preservation Questions
Join CPF executive director Cindy Heitzman and her guests as they tackle the toughest historic preservation questions from the field. "The Doctor Is In" is a new series of CPF programs where we tackle your questions directly within a Zoom meeting format. This is our online verion of a "clinic" for preservation problems.
For this program, Cindy will virtually sit down with Deborah Rosenthal, FAICP and Preservation Atttorney for "Seeking your CEQA Answers - and other Legal Preservation Questions." Advocates, preservation planners, commissioners, and nonprofit preservation organizations will have the opportunity to ask our expert one-on-one questions about their topics, including - but not limited to:
How to evaluate new development in an historic district
How to define a "project" under CEQA
Does historic review constitute a "taking."
Preservation Expert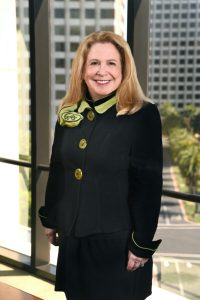 Deborah M. Rosenthal, FAICP, is of counsel specializing in Real Estate, Land Use and Natural Resources, and Environmental at FitzGerald Kreditor Bolduc Risbrough LLP
Ms. Rosenthal devotes her practice to land use and environmental law and litigation. She works extensively with land use and environmental issues in California, including wetlands, endangered species, takings, historic preservation, mitigation banking, and coastal issues. Deborah has also been involved in a variety of complex federal- and state-coordinated environmental permitting programs for large private developments, including the negotiation of development agreements and preparation of development plans.
A major portion of her practice is devoted to CEQA, inverse condemnation, and general plan litigation in connection with land use entitlements for large residential real estate developers. She has also represented clients in complex land use litigation throughout California. Immediately before admission to the California bar, Deborah served as Executive Director of the Landmarks Preservation Council of Illinois.
Bar Admissions
California
Illinois
US Supreme Court
USDC, Central District of California
California Supreme Court
U.S. Court of Federal Claims
Supreme Court of Illinois
Education
J.D., Yale Law School
M.A., Master of Regional and City Planning, University of Oklahoma
B.A., University of Michigan
Professional Honors and Memberships
The University of California, Riverside Extension Design Thinking Advisory Board
University of Oklahoma, College of Architecture, Regional and City Planning, Outstanding Alumni (2013)
Top Rated Lawyer for Energy, Environmental and Natural Resources by American Lawyer Media (2013)
Top Rated Lawyer in Land Use and Zoning by American Lawyer Media (2013)
Southern California Super Lawyers Martindale-Hubbell (2021)
AV Preeminent Rated Lawyer (current)
International Municipal Lawyers Association, Amicus Service Award (2011)
Southern California Super Lawyer for Land Use and Zoning (2005 through 2020)
California Preservation Foundation Service Award (2002)
Jewish Federation of Orange County, Jerusalem Leadership Award (1995)
Member, American Institute of Certified Planners (AICP)
Member, Amicus Curiae Committee, American Planning Association
Trustee, California Preservation Foundation
Member, Lambda Alpha International, Orange County Chapter
Associate Member, Urban Land Institute
Member, CPF Advocacy Committee
Past President, Jewish Family Service of Orange County
Founding Director, Los Angeles Historic Theatre Foundation
Founding Board Member, Preserve Orange County
Fellow, American Institute of Certified Planners
Vice-Chair, American Planning Association Amicus Curiae Committee
Member, Legislative and Policy Steering Committee for the American Planning Association