Register for this Event
Eat | Drink | Be Merry – A Sensational Series on the Heritage of Food, Drink, Fun
EAT | DRINK | BE MERRY - Senseational Series on the Heritage of Food, Drink, Fun
November 28 to December 12, 2023
This Holiday series looks at the new frontiers of heritage preservation through engaging and entertaining online events centered around historic food practices, vintners, and creators of miniature models inspired and driven by a love of design and architecture.
All programs below are FREE and open to the public. This is a series of related events and senseational celebrations that will tickle your taste buds and engage with your taste, touch, smell, and sound, including:
Win Big! Bid on related food, drink, and fun experiences at our fourth annual Awesome Auction where 30+ items will be available for you to win (bidding ends on December 19th)
Feeling lucky? Donate, upgrade your membership, or join CPF to receive raffle tickets for our highlighted signature items.
Celebrate Tradition. Be part of the fun with a December full of special surprises with our awesome Advent Calendar. Follow us on our social channels (Instagram, Facebook, and LinkedIn) to receive special virtual 'gifts' each day.
Sponsored in Part By...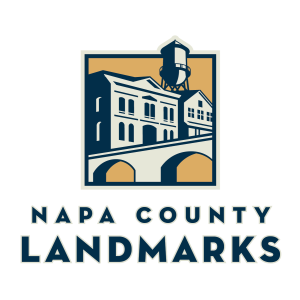 Part 1 - Eat: California Food Culture | Tuesday, November 28, 2023 | 12 PM – 1:00 PM (Pacific)
California food traditions and iconic legacy businesses are the highlight of this part. You'll have a behind-the-scenes look at historic bakeries, restaurants, and important places and practices tied to our unique food culture. We will be joined by food experts and authors, including Sara Calvosa Olson, the author of the new book, Chími Nu'am: Native California Foodways for the Contemporary Kitchen. Then, we'll talk with Linda Ly, author of the National Parks Cookbook.
About our Panelists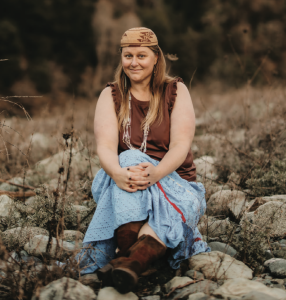 Sara Calvosa Olson (Karuk) is a food writer and editor living in the Bay Area with her husband and two teenage sons. Her work dwells at the intersection of storytelling, Indigenous food systems, security, sovereignty, reconnection, and recipe development. Her writing has appeared in News from Native California and Edible Shasta-Butte. Visit her website at akihsara.com, and follow her on Instagram at @thefrybreadriot.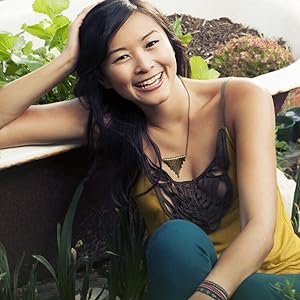 As the voice behind the award-winning blog gardenbetty.com, Linda Ly has been sharing her experiences and expertise in edible gardening, food preserving, farm-to-table cooking, and outdoor adventuring with a global audience since 2010. Her love for food is inspired by her modern homestead in Central Oregon, where she grows hundreds of vegetables, fruits, and herbs, raises a flock of chickens, and attempts to craft a more sustainable and "simple" life, though anyone who tends a homestead knows it's anything but simple! Garden Betty was honored as the "Best Gardening Blog" by Country Living and a "Top 10 Gardening Blog" by Better Homes and Gardens. Linda, her blog, and her books have been featured in Time, Outside, The Wall Street Journal, The Washington Post, Food & Wine, and Martha Stewart. Her bestselling books include The No-Waste Vegetable Cookbook, The Backyard Fire Cookbook, The New Camp Cookbook, and The CSA Cookbook. The New Camp Cookbook was hailed as Amazon's "Best Book of the Month" and PureWow's "Best Book of the Year" and continues to be an Amazon Editor's Pick, five years in a row. Linda lives in Bend with her photographer husband and their adventurous kiddos. Beyond the homestead, the outdoor-loving family enjoys snowboarding, mountain biking, canoeing, and camping and hiking all over the Pacific Northwest. Follow @gardenbetty on social media to keep up with the latest news on her blog and books.
Part 2 - Drink: California Winery Architecture & Design | Tuesday, December 7, 2023 | 12 – 1 PM (Pacific)
California has been a leader in fermentation tradition – from the craft breweries that sprang to life in the latter 20th century, to the state's wine history illustrated in movies like Bottleshock. Special virtual visits to our state's most iconic wineries and wine-related architecture will include special experts in wine design and historic winery rehabilitation.
About our Panelists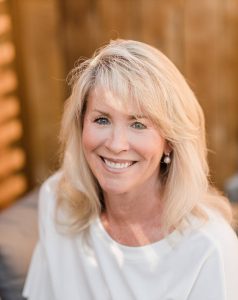 Heather Hebert, formerly the director of marketing for a San Francisco-based architecture firm with an international practice, spent 25+ years guiding the firm's marketing, brand identity, and positioning on a global scale. She works directly with clients to develop their brand strategy and design stories for their hotel, resort, winery, multi-family residential and urban mixed-use projects. Heather lives in Marin County, California, with her husband and four children. The New Architecture of Wine is her first book.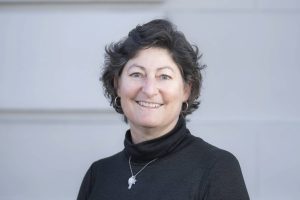 Naomi Miroglio, FAIA, has been with Architectural Resources Group since 1985 and became a Principal in 1999. She has designed numerous award-winning projects for historic properties, including seismic strengthening, adaptive reuse, preservation and tax credit projects. Naomi has led the adaptive reuse of multiple buildings at the Culinary Institute of America, Greystone including the Rudd Center for Wine Education, a 2002 California Preservation Design Award, and the William's Center for Flavor Discovery, a 2004 Napa County Landmark Award. She brings experience working with diverse user groups and development committees in evaluating and rehabilitating significant facilities. Naomi's professional background is augmented by training in architectural conservation at the International Centre for Conservation, Rome, Italy.
Part 3 - Be Merry: Getting 'Playful' with Architecture and Design | Tuesday, December 12, 2023 | 12 – 1 PM (Pacific)
Let's get playful with our built environment and cultural landscapes! Our last program will look at games and miniatures that explore our cultural heritage and built environment, including a special appearance from Amy McKune, Curator at the National Museum of Toys & Miniatures.
About our Panelist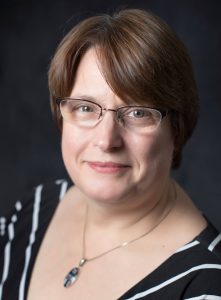 Amy McKune (she/her), Curator / Senior Manager of Collections has been with The National Museum of Toys and Miniatures since 2017. In this role, she balances the responsibilities of managing the intellectual and physical control of the collection and interpreting it through curating exhibitions. Amy came to the Museum with thirty years of experience at four museums: curator at The Museums at Stony Brook (now The Long Island Museum, Stony Brook, NY) and the Washington State Historical Society (Tacoma, WA), and collections management/registration and administrative positions at The Museum of the Rockies (Bozeman, MT) and the Eiteljorg Museum of American Indians and Western Art (Indianapolis, IN). Highlights of her tenure at the museum include receiving and implementing an IMLS grant to upgrade onsite storage, coordinating the development of a new off-site collections storage unit, curating Bridging the Gender Divide: Toys That Build STEM Skills (2020), which was awarded an Award of Excellence from AASLH, and curating Transformations: New Perspectives on the Art of Miniatures (2023). She holds a B.A. in Anthropology from Kenyon College and an M.A. in History Museum Studies from the Cooperstown Graduate Program, SUNY – Oneonta.