A New Attitude on Old Approaches: Examining Facadism
In partnership with...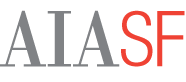 This broadcast of a lunch-time session on Facadism will occur at the AIA San Francisco offices. If you'd like to register for the live event (rather than the online broadcast), visit the AIA registration page here. 
California's metropolitan areas are continuing to face increased development pressures that threaten smaller-scaled historic resources. As urban design and planning call for more density and infill, an old approach that has long been out of favor seems to be making a comeback. Has the approach to facadism changed? Can it be done well? Is it an acceptable compromise when other priorities—affordable or just more housing, improving urban designs, climate change and seismic resiliency, or simple economics—clash with by-the-books preservation? How can we support good projects while maintaining preservation standards (if not the Standards)? On the other hand, how do we prevent facadism from becoming the default option? This session will explore these questions with a discussion among preservation professionals, city planning staff, and others.
LEARNING OBJECTIVES
Familiarize yourself with the SOI standards and Preservation Brief 14.
Investigate appropriate design options that avoid facadism and still meet project objectives.
Examine and weigh the consequences of facadism with the integrity of an historic structure while encouraging the redevelopment and reuse of historic sites.
Use case examples to identify good and bad examples of facade reuse.
Presenters
| | |
| --- | --- |
| | Since 2010, Mike Buhler has served as executive director of San Francisco Heritage, a nonprofit organization founded in 1971 to preserve and enhance San Francisco's unique architectural and cultural identity. Mike previously worked as the director of advocacy for the Los Angeles Conservancy from 2006 to 2010, and regional attorney for the National Trust for Historic Preservation's Western Office in San Francisco from 1998 to 2006. He holds a J.D. from Santa Clara University School of Law and a B.A. degree in history from the University of Washington in Seattle. |
| | Flora Chou is a cultural resources planner at Page & Turnbull's Los Angeles office. Prior to joining Page & Turnbull, she was a preservation advocate for the Los Angeles Conservancy, helping to implement the organization's advocacy efforts to protect historic resources. Flora holds a master's degree in historic preservation from Columbia University and is a LEED-accredited professional. Since 2012, she has served on the national board of Docomomo US, a national nonprofit organization that advocates for the buildings and sites of the modern movement. |
| | Justin Greving is an architectural historian and works as a preservation planner for the San Francisco Planning Department. He is currently the President the Northern California Chapter of Docomomo US. |
| | |