Buildings on Film: Bridging Art and Architecture
And Now for Something Completely Different
....with Jeannine Oppewall, Production Designer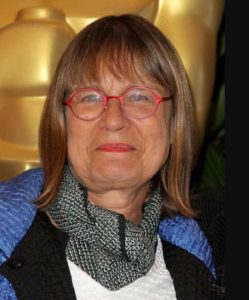 Jeannine Oppewall worked for six years with Charles and Ray Eames in their Southern California Studio before transitioning to a career in film as a production designer. The four-time Oscar nominee and recipient of an Art Director's Guild of American Lifetime Achievement Award will be chatting with us about the use of architecturally significant buildings in her films including
Bridges of Madison County
,
LA Confidential,
Catch Me If You Can,
and
Rules Don't Apply
. She will also talk about what can result from overexposure of an historic site, such as the crush of tourists to Dubrovnik after
Game of Thrones
. Jeannine has worked with everyone from Clint Eastwood to Warren Beatty to Steven Spielberg. You'll get a chance to ask questions!