Out of the Box Preservation: Guerilla Documentation and Tactical Advocacy
Advocates come in all shapes and sizes, and this program will highlight the efforts of two individuals who have made valuable efforts in protecting sites and telling their stories through non-traditional means. They will cover their strategies and unusual methods in helping save historic places.
First, we'll show how Basim Jaber, who founded the Umunhum Conservancy, a nonprofit organization devoted to protecting the Cold War Almaden Air Force Station "Cube" despite significant hurdles. The Cube is a landmark visible to over a million people a day; it is the most visible remaining artifact of the Almaden Air Force Station, a Cold War era radar station protecting California from attack by air. Mr. Jaber, inspired by his early documentation efforts, was able to raise the funds and mobilize support for the cube's protection, which would have certainly been demolished if not for the Conservancy's efforts.
Second, we'll meet with Jeremy Blakeslee, who was named one of the National Trust for Historic Preservation's "40 Under 40" a list of 40 individuals – all under the age of 40 – who are expanding the view of what it means to save historic places. Blakeslee is a photographer, urban archeologist, and preservationist who specializes in the documentation of historic industrial architecture, machinery, infrastructure, and mines. He's a graduate of the School of Visual Arts in New York City. The work of his studio supports many historic preservation societies, organizations, and museums. He spends a lot of time researching, identifying, and raising awareness for preservation problems, and is currently working on a photography book with Princeton Architectural Press on coal, iron, and steel.
About the Speakers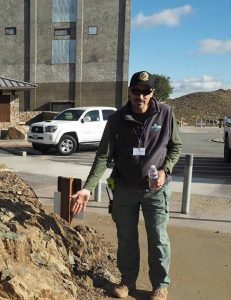 Basim Jaber is a lifelong South Bay native and freelance photographer who has researched the history and geography of Mt. Umunhum and the Almaden Air Force Station since 2006. He continues to archive historic images and artifacts from Almaden Air Force Station and gives many slide show presentations to interpret the history and memories of this Bay Area Cold War relic. His relationship with the veterans and dependents who lived and served on the site has earned him their respect, trust, and status as their official historian and archivist. Basim also serves as a board director on the Umunhum Conservancy, a non-profit organization with a mission to save and preserve the historic radar tower atop Mt. Umunhum.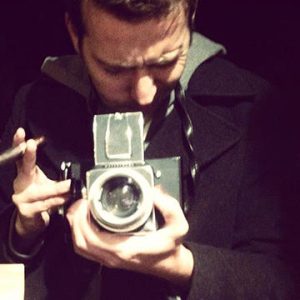 Jeremy Blakeslee is a Photographer, Urban Archeologist and Preservationist specializing in the documentation of historical industrial architecture, machinery, infrastructure and mines. A Graduate of The School of Visual Arts in New York City, and currently based in Oakland, California shooting all regions of the U.S. The work of this studio supports many historical preservation societies, organizations, & museums.