Ghostlore vs Fakelore: Historic Properties, Haunted Reputations, The Hotel Cecil and More!
Ghostlore vs Fakelore: Historic Properties, Haunted Reputations, The Hotel Cecil and More!
Are you a historic property owner with a site that has a haunted reputation? Is your scholarly quest to learn about the history of a site clouded by the macabre or mysterious? How does historic preservation work coincide with cult interest in ghosts, spirits, and the paranormal?
These questions and others will be answered by our special guest. There will be time for questions for the audience and a discussion of the upsides and downsides of highlighted the haunted history of historic properties while marketing or garnering public support for protection of a site.
Speakers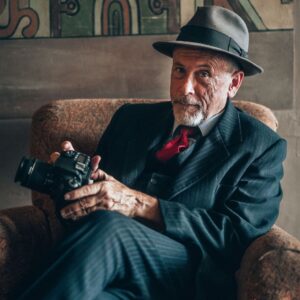 Craig Owens first fell in love with history and the paranormal in 1972. At that time, he was as a seven-year-old boy playing on the grounds of a historic Southern mansion known as Waverley, located outside of West Point, Mississippi. While Waverley's owners admitted to seeing and hearing the ghost of a young female child, Craig never encountered her. Yet the atmosphere and history of Waverley stayed with him long after his family moved to Texas. In 1994, Craig moved to Los Angeles and began to work freelance in the film and television industry. His production credits include Wag the Dog (1997), Phone Booth (2000), and The Gilmore Girls (2000-2001). In 2009, Craig began staging vintage style photo shoots at haunted hotels as an idea for an Old Hollywood themed project. While on location, he saw what appeared to be a "ghost." This left him wondering if his photo shoots were somehow triggering paranormal activity. In 2017, he released his first book, Haunted by History Vol. 1: Separating the Facts and Legends of Eight Historic Hotels and Inns in Southern California. It received a Publishers Weekly Star Review and won two awards with Eric Hoffer Book Awards. It is also the second best-selling book on Hotel Photography of all-time. Craig Owens has now gained notoriety for his passion for historical research. He has also helped property owners learn more about their building's history, from both a historical and paranormal perspective. While he firmly believes that ghosts exist, he is reluctant to accept all paranormal theories, superstitions, and ghost hunting techniques. He instead approaches the subject with a good deal of skepticism, critical thinking, common sense, and a sense of humor.