Julia Morgan's California – An Illustrated Virtual Lunch-time Hour
During her remarkable fifty-year career, California architect Julia Morgan designed 700 buildings, more than half of which were completed before women even had won the right to vote. In 2014, more than sixty years after she closed her office, the American Institute of Architects posthumously awarded her the Gold Medal, its most prestigious honor. She was the first woman recipient in the award's 100-year history. 
This one-hour illustrated talk will explore this native daughter's incomparable legacy. Hearst Castle may be her best-known project, but her architecture surrounds and inspires us in such cities as Lake Tahoe, Grass Valley, Sacramento, San Francisco, Oakland, Berkeley, Monterey, Fresno, Bakersfield, Santa Barbara, Los Angeles, Riverside, and San Pedro. Kastner will highlight the stories behind many of Morgan's buildings, and also draw attention to those which are at risk of destruction. 
"Julia Morgan's California" will expand our understanding and appreciation of her extraordinary life and legacy.
About the Speaker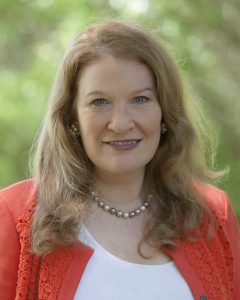 During her thirty-year career as Hearst Castle's official historian, Victoria Kastner monitored all preservation projects from the top of the hill to the public parking lot along the shoreline. Her previous books include the definitive trilogy of Heart Castle's history. 
Kastner will also be speaking about her legacy as part of a four-hour television documentary on William Randolph Hearst which will air on PBS's American Experience early in 2022.