The Doctor Is In: Learning from the Legacy Business Program in San Francisco 
Mike Buhler, President & CEO of San Francisco Heritage, will discuss SF Heritage's work to establish the San Francisco Legacy Business Registry in 2015, the first of its kind in the nation, to celebrate and protect the city's longstanding businesses and nonprofits. Since the program's inception, more than 230 businesses and nonprofits have been added to the registry. With many now shuttered and facing grave uncertainty, Mike will profile innovative, community-based campaigns to ensure their survival, while addressing long-term challenges to sustaining the legacy business program.
Speakers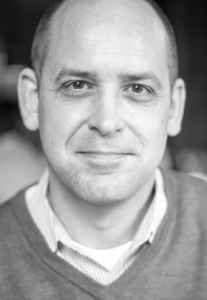 Since 2010, Mike Buhler has served as executive director of San Francisco Heritage, a nonprofit organization founded in 1971 to preserve and enhance San Francisco's unique architectural and cultural identity. Mike previously worked as the director of advocacy for the Los Angeles Conservancy from 2006 to 2010, and regional attorney for the National Trust for Historic Preservation's Western Office in San Francisco from 1998 to 2006. He holds a J.D. from Santa Clara University School of Law and a B.A. degree in history from the University of Washington in Seattle.