Mahalo to Modernism: A Peek at Hawaii's Pathbreaking Modernist Context Statement
Lunchtime Program - "Mahalo to Modernism: A Peek at Hawaii's Pathbreaking Modernist Context Statement" | Tues, Feb 15, 2022, 12 PM - 1 PM Pacific
In this fun and visually-rich program, we'll join the team at Fung Associates, Inc. in Honolulu, Hawaii to look at the history and design context of regional architecture in Hawaii based on the state's Hawaii Modernism Context Study. The project was funded by the Historic Hawaii Foundation and the National Trust for Historic Preservation, with pro bono services from Fung Associates, Inc.
Thematic Context Statements form the groundwork for more extensive historic preservation efforts, and statewide context statements especially set the tone for designation and documentation efforts. In Hawaii, national and international architects exerted an influential role in the broader development of architectural design between 1939 and 1979. Hawaii's iconic post-war modern buildings designed by local and influential Asian architects are the focus of this presentation. Many Asian architects and builders incorporated locally available Hawaii materials, such as lava rock and coral sandstone, in the new buildings they designed.
Have a look at the palimpsest of fascinating buildings and landscapes from this important era in Hawaii's architecture, including International, Modern Expressionism, Mid-century Modern, Brutalism, Neo-Formalism, Metabolism, as wellas Googie, Tiki, Contractor Modern or Ranch House, and other popular variations. Over fifty prominent architects, artists and designers are profiles in the report, including I. M. Pei, Edward Killingsworth, Minoru Yamasaki, Skidmore Owings Merrill, John Carl Warnecke, Cesar Pelli, Roger Lee, and more.
Speakers: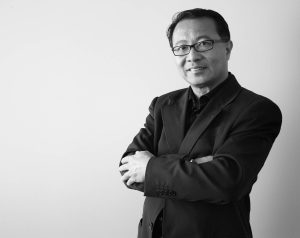 Louis Fung, AIA. Louis Fung is the Principal of Fung Associates, Inc. Mr. Fung has been a design professional since 1986 with comprehensive experience in architecture, historic preservation, and planning. Mr. Fung's experience includes design, construction documents, construction inspection and management of multi-disciplinary designs. Mr. Fung is also responsible for all of the firm's preservation projects under Section 106/110 and HABS/HAER and meets the Secretary of Interior's Professional Qualifications Standards as a Historic Architect.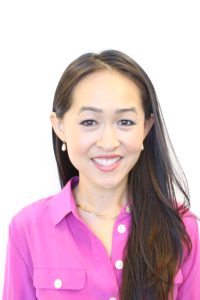 Alison Chiu, LEED AP. Working in Hawaii, New York, and the Bay Area, Alison Chiu's experience in forensic investigations of the building envelope and technical archival research combine two passions to develop a holistic approach to preservation planning. As an Associate at Fung Associates, Inc., Alison engages with clients & owners of building designed during the mid-century modern era and earlier, to provide consultation on projects involving renovation, rehabilitation, and historic compliance with State and Federal guidelines. Alison is a current Director and past President (2015) of Docomomo US/Hawaii Chapter, and a member of the Association for Preservation Technology International (APTI).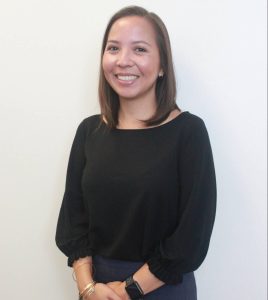 Alissa Carson, AIA, CDT. Born and raised in Hawaii, Alissa Carson has always had a passion and interest for Hawaii's history and the preservation of the island's unique resources and buildings. A licensed architect, Alissa Carson, AIA, CDT, is an Associate at Fung Associates, Inc. and works on various types of architectural projects including historic buildings, where she provides services to balance preservation design sensibility with today's needs. Alissa is a current Director and recent past President (2018, 2021) of Docomomo US/Hawaii Chapter.
Discounted Access to "Historic Context Statement Toolkit" Seminar | Thur, Aug 24, 2022 - 9:00 AM - 12:00 PM Pacific
This program registration also includes discounted access to the discounted seminar a week following the program, which is a deep dive into crafting a context statement. Simply check the "Package" option on the registration form.
Seminar Description (Includes 3 CEUs and access to the 3-hour recording)
Historic Preservation's use and understanding of historic context statements have expanded greatly over the past decade; however, they are yet to be widely adopted or understood by many cities. These essential preservation planning tools are now serving as a critical first step in identifying, recognizing, and protecting sites and histories associated with marginalized and underrepresented communities. At its core, a well-crafted historic context statement can help cities and surveyors identify resources that would otherwise go undetected, and to identify the unique character-defining cultures that make an imprint on a city's landscape and living spaces.
This intensive, deep-dive into Context Statements will look at how to commission, advocate for, prepare, and vet historic context statements. In this seminar, we will explore how you can (and why you should) commission and prepare a historic context statement for your own community or city.
This professional training program includes a special resource packet, access to all three recordings, a certificate of attendance, and AIA, AICP, or ASLA CEUs
Learning Objectives
What a Historic Context Statement is (and is not), for city planners, stakeholders/advocates, and consultants
How to advocate for and fund a Historic Context Statement in your town, whether city-wide or focused on a single theme
How to apply best professional practices and the latest online archival sources to create a thorough, comprehensive Historic Context Statement
Lessons learned from a panel of city planners, historic preservation consultants, and stakeholders in commissioning and using effective Historic Context Statements