Effective Main Street Programs: What Works, and What Doesn't Work
A vibrant downtown district doesn't just happen by chance. Behind every successful Main Street program are some key strategies and actions learned from time and example-proven methods. This webinar will delve into some core concepts of a good Main Street economic development plan. Examples will illustrate how professionals can execute on a strategy, what works, and what doesn't work.
You Will Be Able To...
Identify the characteristics of successful economic development strategies for downtown commercial districts.
Understand the unique challenges - and how to overcome such challenges - of revitalization
Determine how historic preservation fits into a broader Main Street program for a city
Use the concepts and characteristics of successful programs to tailor-fit a program that fits your city's unique needs
Speakers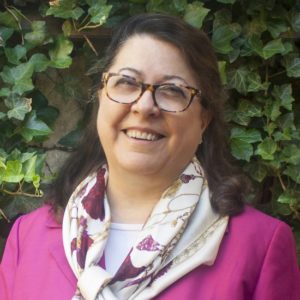 Donna Ann Harris is a native New Yorker who has been living in Philadelphia off and on for more than 15 years. Donna has worked in the historic preservation field for more than twenty five years and credits her parents for this career choice. Both she and her brother were taken all over New England and the Mid Atlantic states as youngsters on family vacations that inevitably wound up at historic sites and house museums. After graduating from college, she started her museum career at the Statue of Liberty National Monument and Ellis Island (before it was restored). She became interested in the work of architect Ernest Flagg and began doing walking tours of his buildings in her home town. This work brought her to the attention of a small group of people eager to form a local historic preservation organization and Donna quickly became involved as an incorporator of the Preservation League of Staten Island and wrote the organization's bylaws. With her growing interest in preserving buildings, Donna attended graduate school in historic preservation, and has been working in the field ever since. Her book New Solutions for House Museums: Ensuring the Long Term Preservation of America's Historic Houses, is an outgrowth of a project suggested by the American Association for State and Local History. This project, to provide a guide for historic site stewards who were struggling or could no longer care for their historic site, is meant to provide alternatives and options to make sure that these landmark buildings are preserved. Her book, published under the AASLH joint publishing agreement with AltaMira Press, has generated considerable discussion and reviews in academic and preservation circles. To learn more visit Donna's web site www.heritageconsultinginc.com.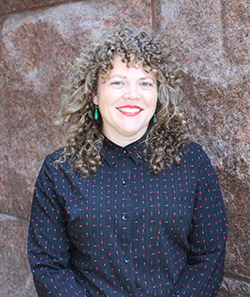 Lindsey Wallace has over ten years' experience historic preservation, community engagement, and project management. As Senior Manager of Special Projects, Lindsey leads a variety of projects and partnerships, including our placemaking efforts, our first Façade Improvement Loan Program, and our Made on Main Street grant program. She teaches the Advanced Principles of Quality Design course through our Main Street America Institute, and, as part of our field staff team, she focuses on design-related and placemaking initiatives and content. Prior to joining NMSC in 2014, she previously worked at the National Trust for Historic Preservation in Washington, DC, and in Chicago. A native Ohioan and Midwest enthusiast, she received her M.A. in Historic Preservation Planning from Cornell University and her B.A. in History from the Ohio State University.