A Realtor & Homeowner's Toolkit for Historic Homes
Marketing Historic Properties for Realtors | May 12th, 2022 from 1 to 5 PM
This half-day online seminar will equip realtors with the critical tools and techniques for marketing and understanding historic properties
You will delve into the financial, tax, and regulatory incentives that are available to buyers of historic properties and examine the most effective ways to market historic properties in need of substantial remodel or upgrade. Case examples illustrate the incentives available at the state and local level and the tools and knowledge of historic properties that help command higher prices and interest in historic properties.
You Will Be Able To...
Name the leading financial incentives that homeowners can use to upgrade and remodel historic homes, including the Mills Act, Conservation Easements, and alternative building codes that benefit owners of historic properties.
Identify which properties are eligible for financial incentives and how to determine whether a property is "historic."
Understand preservation "lingo" and how to describe historic residential styles in property listings. Learn the difference between Postmodern and Mid-century Modern, Shingle, First Bay Tradition, Second Bay Tradition, Craftsman, Mission Revival, Spanish Revival, Tudor, and so much more.
Become familiar with the importance of Master Architects in marketing historic properties - which architects have cultural cachet and command higher prices? Why are Master Architects often better real estate investments, and how do you find the Master Architects in your area?
This professional training program includes a special resource packet, access to all three recordings, a certificate of attendance, and AIA, AICP, CLG, or ASLA CEUs
Part 1 - What Historic Means & What Realtors Should Know | Part 1
What "Historic" Means and What Realtors Should Know
What is historic designation and how do I find if a property is "historic"?
If a home is in an historic district or overlay zone is it always historic?
Dispelling myths and regulatory implications of historic homes
The "value" of historic homes and districts - economic benefits and the measurable benefits of living in historic neighborhoods
Part 2 - Historic Property - Marketing Methods and Toolkit | Part 2
Why Does Style Matter?
Getting to know the "lingo" of architecture
Why properly identifying styles matters and helps sell a property
How to differentiate between hybrid styles or other transitional styles
Why Do Master Architects Matter?
How can architects influence the pricing and marketability of a property?
Why can historic properties often be better investments than non-historic properties
Part 3 - The Carrots: Financial Programs Available to New Owners | Part 3
The CEA Brace and Bolt Program: State Assistance for Structural Upgrades to Homes
All about the Mills Act: The Best Financial Incentive for Buyers of Historic Homes
The California State Tax Credits
The California Historical Building Code (CHBC)
When is it used?
Which buildings qualify for using the CHBC?
How is the CHBC used?
About the Speakers
Carson Anderson, Sacramento.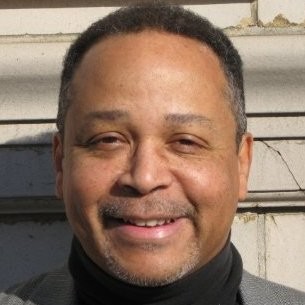 Carson is a Los Angeles native who grew up in Central City Los Angeles. His major areas of interest today, and for much of his professional career, have been with issues of urban revitalization and reinvention, ethnic historical research, promoting preservation-compatible urban design, and identifying placemaking opportunities that help create a powerful sense of place at the neighborhood level, and where traditional landmark designation approaches are not a tenable option. Has been a resident of Sacramento since 2016, and prior to that lived in the Detroit area 2014-2015, where he was witness to the resilience of its residents and the city's creative steps toward rebirth following bankruptcy and decades of disinvestment rooted in systemic racism. Carson sees his current post as Preservation Director for the City of Sacramento "as helping new development and historic resources to play well together.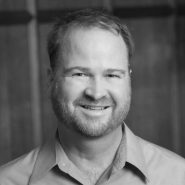 Matthew Berkley, MA, Partner, DPP Real Estate. A resident of Southern California for most of his life, Matt Berkley is a REALTOR® who makes representing historic and architecturally significant properties his primary focus. Since obtaining his real estate license in 2001, he, along with his firm, have represented works by architects such as Charles and Henry Greene, Wallace Neff, Frank Lloyd Wright, John Lautner, Richard Neutra, and Frank Gehry. Matt understands the complexity of selling historic and architectural homes. He is an expert in strategic marketing to global audiences who appreciate fine design. His firm's strong commitment to print media and long-standing relationships with countless online media sources throughout the world allow his clients to receive global exposure in the marketing of their properties.
Matt attended Boston University and California State University, Long Beach. He is an Architectural Historian holding undergraduate and graduate degrees in the United States and Modern European History. His fields are the built environment, politics of space, the growth and development of California regional vernacular architecture, the relationship between the changing landscape of California through suburbanization and its effects on the natural environment. His education, coupled with nearly twenty years representing sellers and buyers of architectural and historic properties provide him a distinct advantage in marketing to an audience that understands and respects the significance of the properties he represents.
Matt is a Trustee with the California Preservation Foundation. Additionally, he serves on the Board of Directors of Pasadena Heritage and is the Chair of the Pasadena Foothills Association of REALTORS© Historic Preservation Committee.
In addition to his involvement in the real estate and preservation communities, Matt is an active member of All Saints Church, Pasadena, and has been singing with Coventry Choir since 1992. Most recently, he performed with Coventry Choir alongside Gustavo Dudamel and the Los Angeles Philharmonic for the performance Gustav Mahler's Symphony Number 8/Symphony of a Thousand at the Shrine Auditorium. There he joined more than one-thousand fellow musicians for the performance. Past organizations he has performed with have been the Claremont Chorale, and Citrus College Singers. He has been a featured tenor soloist in Germany, Russia, Finland, Poland, Lithuania and the Czech Republic.
Matt is also an adjunct Professor of United States History at Citrus College in Glendora.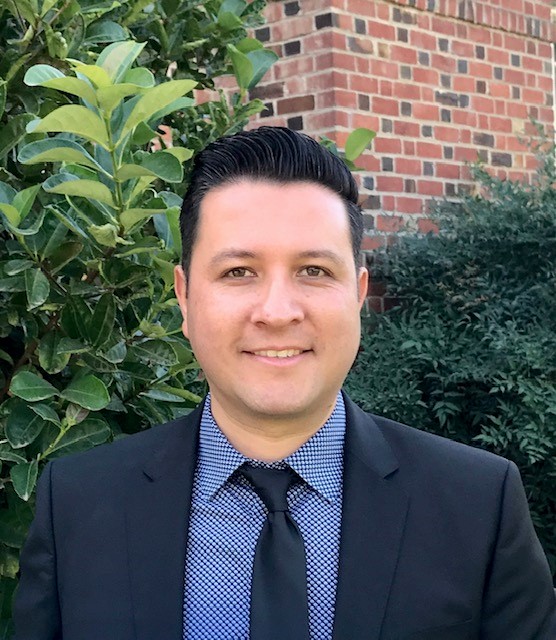 Antonio Castillo, Senior Planner for the City of West Hollywood. As an urban planner, he has studied many communities and understands the importance of advocating, recognizing, and appreciating the unique history and culture of each community as a means of shaping collective identity and stewarding sustainable change. With over 19 years of professional experience, Antonio has held positions in the private, public, and non-profit sectors with emphasis in urban planning, architectural design, and historic preservation. He currently serves on the Board of Directors for the Highland Park Heritage Trust in Northeast Los Angeles. Antonio earned an A.S. degree in architectural technology, a B.S. degree in urban and regional planning, and an MPA degree.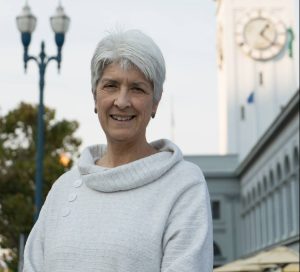 Cindy Heitzman, Executive Director. Cindy brings sixteen years of experience as the leader of CPF. She previously worked as Building Official and Fire Marshal for the City of St. Helena in the Napa Valley and was the first female president of the Redwood Empire Chapter of Code Officials (2000). Cindy served as the Chair of the California Building Officials' Historic Codes Committee and has coordinated courses on the use and application of the California Historical Building Code. She served as a commissioner on the California Building Officials Training Institute from 2002 – 2005.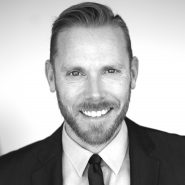 A native Angeleno and passionate student of architecture, Benjamin Kahle brings a wealth of experience and uncommon expertise to clients interested in historic properties and unique Los Angeles homes.
Benjamin is more than a realtor, he's a partner. Beyond his specialized knowledge, he takes great pride in his approachable nature, keen attention to detail and his ferocity at the negotiating table. And he tends to attract clients who are equally unique. People who believe, like he does, that a home is an art form and that the process of buying or selling should be stress-free and exciting.
In 2013, Benjamin co-founded View Park Conservancy, a non-profit organization which led a three year initiative to have the View Park neighborhood of Los Angeles listed on the National Register of Historic Places, which was passed in April of 2016.
Composed of nearly 1800 homes, View Park becomes the largest National Register historic district in the Country based on African American history, and the largest in California in terms of total property owners.
Benjamin currently resides in the renowned historic Doumakes House, the first local historic landmark (Landmark #1) in Unincorporated Los Angeles County.
Benjamin's areas of expertise are: View Park, Leimert Park, Baldwin Hills, Ladera Heights, Inglewood, Mar Vista, Culver City, West LA, Venice, Santa Monica, Hancock Park and Miracle Mile. Historic Districts and Mills Act Properties.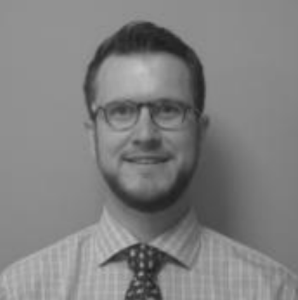 Nels Youngborg has over a decade of experience in the architectural inspection services and historic preservation fields. He holds a Masters Certificate in Historic Preservation from the University of Texas, San Antonio and is completing his thesis for a Master of Science in Historic Preservation from the University of Pennsylvania. For over six years, Nels worked as a consultant to advise public housing authorities on best practices for maintaining, weatherizing and rehabilitating their properties and how to approach projects that would impact historic resources. These services required experience with material life-cycle analysis, LEED AP accreditation, Federal certification for real estate assessment, and intimate knowledge of Federal and State regulations regarding historic resources.
Nels also worked as a student professional worker and an emergency appointment planning assistant at the City of Los Angeles within the Office of Historic Resources for two years. He managed the Historic-Cultural Monument program, worked with the Cultural Heritage Commission to create their hearing schedule, wrote staff reports to advise the City's historic preservation cases, assisted in management of the Mills Act program, reviewed and cleared permits for historic resources, reviewed Environmental Impact Reports that proposed potential impacts to historic resources, and served as the social media coordinator for SuveryLA Los Angeles Citywide Historic Resources Survey.
Nels specializes in assessment of historic significance, design review, permit expediting, geolocational database management and map creation through ArcGIS software, material condition assessment and risk analysis, preparation of documentation to support local, State and Federal historic preservation regulations, such as the Los Angeles Cultural Heritage Ordinance, Mills Act, California Environmental Quality Act (CEQA), National Historic Preservation Act (NHPA), and compliance with the Secretary of Interior's Standards.