Modern on Market Street: Virtual Tour & Expert Panel
Modern on Market Street: A Collaboration of Design Masters will be a virtual tour and panel discussion that highlights the critical role of Market Street, which has served as downtown San Francisco's primary commercial corridor and transportation artery for over 150 years. The event pays particular tribute to the Market Street Redevelopment Plan design (1968-1979), an ambitious Modernist streetscape improvement project that involved three master postwar Bay Area designers: architects Mario J. Ciampi and John Carl Warnecke, and landscape architect Lawrence Halprin.
The tour and panel discussion will raise awareness of Market Street's cultural significance in San Francisco since the mid-19th century and the social context in which the Market Street Redevelopment Plan was developed in the post-World War II urban renewal era. The filmed tour proceeds from The Embarcadero to Civic Center and Octavia Boulevard and touches on many of the corridor's notable features, including expansive pedestrian plazas, fountains, monuments, and street furnishings.
Attendees will learn about the Modernist architectural and landscape architectural design concepts that guided the Market Street Redevelopment Plan, as well as be introduced to the various features and spaces along Market Street that express its long-time role as San Francisco's primary circulation artery and symbolic heart. Additionally, the tour will touch on Market Street's symbolic importance and use by many groups, including LGBTQ+ communities, as a venue for public protest and expressions of identity.
Following the tour screening, a panel of experts on design and history will discuss the legacy of the Market Street Redevelopment Plan and the fate of large-scale Modernist planning and design in dynamic and evolving urban environments.
Speakers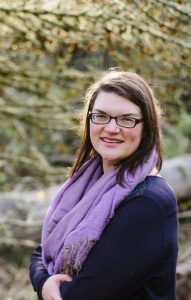 Gretchen Hilyard Boyce is the founder of Groundwork Planning & Preservation, a historic resources consulting firm that focuses on projects that improve communities, highlight under-told stories, and holistically evaluate historic places utilizing the cultural landscape approach. Since 2007, Gretchen has evaluated hundreds of historic resources for federal, state, and local agencies and has worked on some of the largest planning projects in California including: the redesign of the California State Capitol, San Francisco's Better Market Street, California High Speed Rail, India Basin Shoreline Park, and many local planning and private residential projects. Gretchen previously worked at the National Park Service, San Francisco Planning Department, and several private consulting firms in California before starting her own practice in 2021. Through Groundwork Planning & Preservation, Gretchen applies her solutions-oriented approach to guide clients thoughtfully and strategically through planning reviews for historic resources. Learn more at: www.groundworkpreservation.com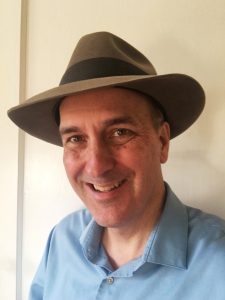 Woody LaBounty is Vice President of Advocacy and Programs at San Francisco Heritage, a 50-year-old nonprofit with a mission to protect and enhance San Francisco's unique architectural and cultural identity. Before joining Heritage, Woody was the longtime executive director of the local history organization, Western Neighborhoods Project. There he led efforts to save relief cottages from the 1906 San Francisco earthquake, bring more than 50,000 historical images online, and use arts and history to equitably enrich neighborhoods. He does a lot of research and writing on San Francisco history—articles, context statements, and three books to date—and enjoys the challenges of project-based partnerships between diverse community groups, historians, and government agencies.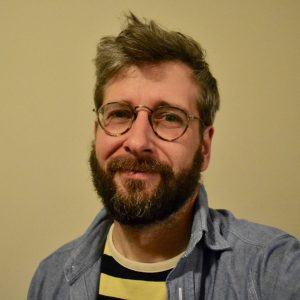 Jon Rusch, Senior Historic Preservation Specialist, ICF. Jon Rusch is a historian and historic preservation planner with nearly 10 years of professional experience supporting public agencies and private-sector clients develop plans for historic buildings and cultural landscapes. His work has spanned the United States—with a focus on the West Coast—and has involved preparing context studies, conducting surveys, and evaluating a wide range of resource types in urban and rural settings. Jon is a senior historic preservation specialist at ICF, where he provides technical expertise, quality control, and project management for cultural resources services based out of the Bay Area. For the past four years, Jon has supported San Francisco Public Works on the Better Market Street project, for which he has served as a key author of documents prepared to comply with the California Environmental Quality Act, National Historic Preservation Act, and National Environmental Policy Act. A native of South Dakota, Jon holds an M.A. in historic preservation planning from Cornell University.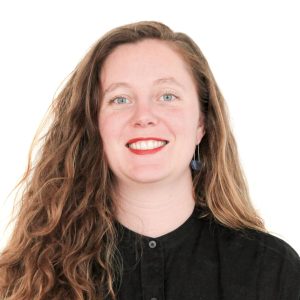 Hannah Simonson, Associate, Cultural Resources Planner, Page & Turnbull. Hannah Simonson is an Associate Cultural Resources Planner at Page & Turnbull in San Francisco. In this role she has researched, documented, and evaluated numerous Modernist resources, including authoring the Transamerica Pyramid & Redwood Park Historic Resource Evaluation. She received a Master of Science in Historic Preservation at The University of Texas at Austin School of Architecture in 2017 where her thesis, Modern Diamond Heights: Dwell-ification and the Challenges of Preserving Modernist, Redevelopment Resources in Diamond Heights, San Francisco, was awarded the Outstanding Thesis in Historic Preservation. Her personal and professional research interests include Modernism and Late Modernism, Second and Third Bay Tradition regional architecture, San Francisco redevelopment and public art, and privately-owned public open spaces. Hannah is the current board president of the Northern California chapter of Docomomo US.