The Doctor Is In: Preservation Marketing in a Crisis
How does your work fit into our new reality? Join communications consultant Cindy Olnick as we dive into this timely topic. How should you be communicating to your donors, partners, clients, and prospects? Should you hold off on fundraising? Is preservation even relevant right now? This live Q&A session will offer practical tips and examples to help you navigate this new territory. Email questions (and any examples of great messages) in advance to cindy@cindyolnick.com for answers during the session, or just ask when you get there! The live webinar was a great success! Access the supplementary materials and slides as well as the recorded program here on our website. You can also access the recorded program on our CalPreservation YouTube channel. Much of the discussion focused on nonprofits, so Cindy created a new set of slides for preservation architects, consultants, real estate professionals, and other businesses. The two sets of slides have white backgrounds for easy printing and live links to the resources at the end. Enjoy!
About the Expert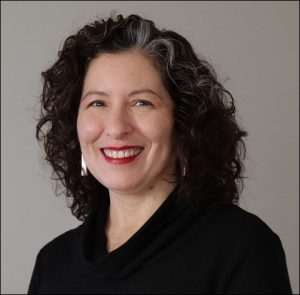 Cindy Olnick is a communications consultant specializing in historic places and preservation. She led communications for the Los Angeles Conservancy from 2004 to 2018, overseeing marketing, messaging, strategy, engagement, branding, digital outreach, and media relations. In her own practice, Cindy has developed messaging and content for clients including the California Preservation Foundation, architect Brenda Levin, and PATH Ventures. She ran a public engagement campaign that won $150,000 for L.A.'s Church of the Epiphany and worked on the "bible of L.A. architecture," Gebhard and Winter's Los Angeles: An Architectural Guide. Cindy serves on the boards of Long Beach Heritage and Photo Friends of the Los Angeles Public Library, for whom she authored the 2017 book, L.A. Landmarks: Lost and Almost Lost.