Register for this Event
Modernist Masters and Methods: A Five-Part Series
March Modernism Madness in Five Parts - Register Here!
Part 1: "Schindler's L.A. Century" | Mar. 16, 12 - 1 PM (FREE and recorded)
Part 2: "Where Wright Went Wrong" | Mar. 23, 12 - 1 PM (FREE and recorded)
Part 3: "Modern Design and the Sexual Revolution" | Mar. 25, Special Happy Hour, 5:30 - 7:00 PM (FREE and recorded)
Part 4: "Paul R. Williams - Blazing Trails and Breaking Molds" | Mar. 30, 12 - 1 PM (FREE and recorded)
Part 5: "Practical Methods in Preserving Modern Architecture" | April 1, 9 - 12 PM (Paid Pro Seminar $0-60 depending on membership level, $75 general public, CEU's available)
In Partnership With...

Part 1: "Schindler's L.A. Century" | Tuesday, March 16 | 12 - 1 PM
Two great Viennese architects bookend Los Angeles Modernism: Rudolph Schindler and Richard Neutra. Neutra has become by far the better known, but Schindler was the groundbreaking theorist, having already commenced his revolutionary masterpieces—his Kings Road House and the Lovell Beach House—before Neutra even arrived in America. "The sense for the perception of architecture is not the eyes—but living." "The architect has finally discovered the medium of his art: SPACE." These were Schindler's revelations, and Los Angeles would become his muse. As Kings Road and the Lovell Beach House enter their second century, we revisit Schindler's spectacular legacy.
Speakers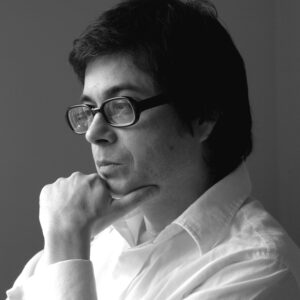 Frank Escher, Architect and Principal, Escher GuneWardena Architecture. Mr. Escher, trained at the Federal Institute of Technology (ETH, Zürich, Switzerland), is a principal with the Los Angeles firm Escher GuneWardena Architecture, whose work ranges from small, conceptually rigorous projects to ecologically and socially innovative urban design proposals. Frank Escher and partner Ravi GuneWardena's interest in contemporary art has led to collaborations with artists, such as Sharon Lockhart, Mike Kelley, Olafur Eliasson, and Stephen Prina, and the installation design of dozens of exhibitions in American and European museums. Escher GuneWardena's work on historic structures includes the restoration of John Lautner's Chemosphere, Phase 1 restoration work of the Eames House (in collaboration with the Getty Conservation Institute), as well as houses by A.Q. Jones, Richard Neutra, Paul Williams, and Gregory Ain.
Escher is the editor of the monograph "John Lautner, Architect", was the administrator for the John Lautner Archive (1995-2007), and serves on the boards of the John Lautner Foundation, the Julius Shulman Institute, and the Los Angeles Forum for Architecture and Urban Design. Escher has taught at the University of Southern California, he and GuneWardena have been visiting professors at Cal Poly Pomona, at the University of Oregon, and at the Federal Institute of Technology (EPFL, Lausanne, Switzerland) for the 2016-2017 academic year, where they taught as part of the school's Technique et Sauvegarde de l'Architecture Moderne (TSAM) program. In June of 2017, Clocks and Clouds, a monograph on Escher GuneWardena was released by Birkhäuser.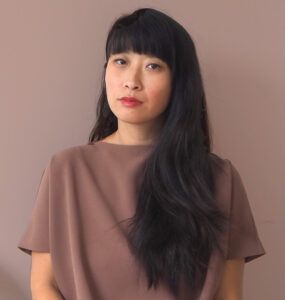 Jia Yi Gu, Executive Director, Mak Center. Jia is an architectural historian, educator, and curator who works on, thinks about, and occasionally writes about minor institutional spaces, ethics of care, and media-based practices in architecture. She is currently Director of MAK Center for Art and Architecture. From 2015-2020, she served as Executive Director of Materials & Applications, a Los Angeles based project space for experimental architecture. In 2016, she co-founded the architecture research and design studio Spinagu with Maxi Spina. She is a PhD candidate in Architecture History at UCLA and is Visiting Faculty in Architecture at the California College of Art.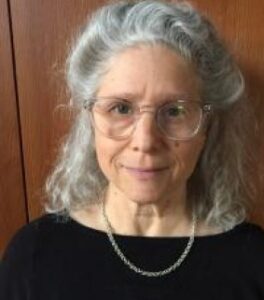 Judith Scheine, Dept. of Architecture, University of Oregon. Dr. Sheine is a Professor in the Department of Architecture at the University of Oregon and is an Association of Collegiate Schools of Architecture Distinguished Professor. Sheine served as UO Department of Architecture Head 2012-17 and, previously, was Professor and Chair of the Architecture Department at California State Polytechnic University, Pomona, 2002-12. She is the Director of Design for the TallWood Design Institute, a collaboration between the University of Oregon's College of Design and Oregon State University's Colleges of Forestry and Engineering focused on the advancement of timber manufacturing and design. Sheine is also an award-winning architect whose projects have been published internationally and she has been recognized as the leading authority on the work of R.M. Schindler; her publications on the architect include R.M. Schindler (Phaidon Press, 2001) and her most recent book, Schindler, Kings Road and Southern California Modernism (University of California Press, 2012), co-authored with Robert Sweeney.
Part 2: "Where Wright Went Wrong" | Tuesday, March 23 | 12 - 1 PM
Revered architect Frank Lloyd Wright was known for his exacting design standards and out-of-the-box vision. But decades later, his emphasis on aesthetics over engineering has led to problems like drooping roofs, sagging foundations and leaks. Durability and sustainability are also lacking in many Wright buildings, making preserving and restoring his masterpieces particularly difficult.
This program will examine the challenges of preserving Wright's architecture from the perspective of award-winning, and frequent Wright restoration architect, John Eifler. This special program also includes a virtual tour of Florida Southern College, home to the world's largest collection of Frank Lloyd Wright architecture, including the Miller Planetarium, which is undergoing active restoration efforts.
Speakers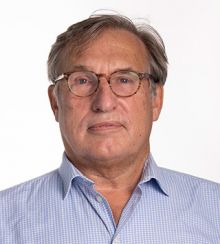 John Eifler, President, Eifler & Associates Architects. Mr. Eifler's practice primarily focuses on the restoration and rehabilitation of historic buildings, as well as new residential projects. The firm is located in Chicago, Illinois and has accomplished projects throughout the midwest. The firm is a strong advocate of energy-efficient construction and sustainable technology.
Part 3: "Modern Design and the Sexual Revolution" | Thursday, March 25 | 5:30 - 7:00 PM
Buildings provide the framework for our sexual lives and harbor our sexual memories. During the turbulent 20th century, progressive sexual mores manifested themselves in transitional architecture. This evening happy hour program invites three panelists to share their study of sex and architecture in the latter half of the 20th century. Author Richard Williams weaves a frank and humorous look at a period of social change that may change the way we observe designed structure in Sex and Buildings: Modern Architecture and the Sexual Revolution. We will also be joined by author, Christopher Bascom Rawlins, whose looks at a unique gay microcosm in New York - the "Palm Springs of the East" that included 1960s pavilions providing "refuge from a hostile world" post-Stonewall pre-AIDS where the architectural landscape of Fire Island featured "bacchanals of liberation" designed by architect, Horace Gifford.
Special Guest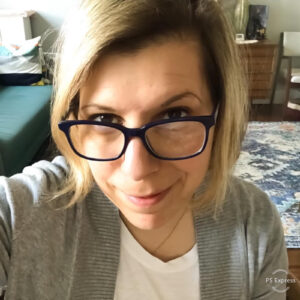 Liz Waytkus, Executive Director, Docomomo US. In her ten years at Docomomo US, Ms. Waytkus is responsible for the development of new programming including the annual Docomomo US National Symposium and the Modernism in America Awards. Ms. Waytkus manages Docomomo US' advocacy efforts throughout the vast Docomomo US network and spear-headed efforts to save the Ambassador Grill and UN Plaza Hotel lobby. Ms. Waytkus received her Master of Science in Historic Preservation from Pratt Institute and previously worked in the non-profit cultural and educational fields for more than a decade.
Speakers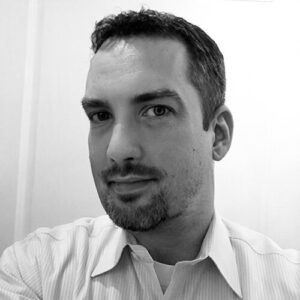 Kelvin Dickinson is President of the Paul Rudolph Heritage Foundation and graduated from the College of Design, Architecture, Art & Planning at the University of Cincinnati in 1996. He has been a lifelong fan of Mr. Rudolph's work ever since he was introduced to it by Peter Eisenman while in college. After moving to New York City, Kevin joined the Paul Rudolph Foundation in 2006 and became Co-Director from 2009-2010. In 2010, Kelvin left New York to assist in the opening of an architectural office in Doha, Qatar. In 2016 he returned to New York and joined the Paul Rudolph Heritage Foundation. He became the President of the foundation in May 2017.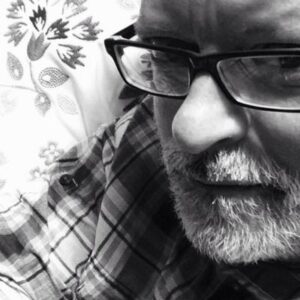 Richard Williams, Author, Sex and Buildings: Modern Architecture and the Sexual Revolution. Richard J. Williams is Professor of Contemporary Visual Cultures at the University of Edinburgh, where he was all until recently head of the School of History of Art. His highly interdisciplinary work focuses on architecture and urban design, with particular interests in what happens to buildings after they have been built, as well as their visual representation. He has worked extensively on these questions in the USA and Brazil. His books include The Anxious City (2004), Brazil: Modern Architectures in History (2009), Sex and Buildings (2013), The Architecture of Art History (with Mark Crinson, 2018), and most recently Why Cities Look the Way They Do (2019). He is currently writing an intellectual biography of the architectural critic and provocateur Reyner Banham.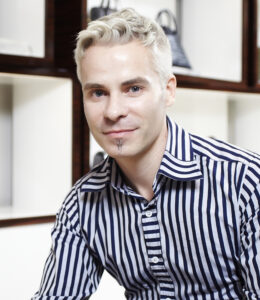 Christopher Rawlins is an architect and a historian, with degrees in architecture from Georgia Institute of Technology and Princeton University. Christopher is the principal of Rawlins Design, an award-winning architecture and interiors firm focused on residential, retail, and historic preservation projects. He is the author of the critically acclaimed Fire Island Modernist: Horace Gifford and the Architecture of Seduction, and is the founder of Pines Modern, a non-profit preservation initiative that also hosts guided tours of Fire Island's modernist beach houses. Pines Modern won a DoCoMoMo Modernism in America Award in 2020, and Christopher's design work is the subject of an upcoming profile in the New York Times T Magazine.
Part 4: "Paul R. Williams - Blazing Trails and Breaking Molds" | Tuesday, March 30 | 12 - 1 PM
Get a first-hand look at the work to restore architect Paul R. Williams' personal residence in Los Angeles. Frank Escher of Escher GuneWardena Architecture will take us on a journey through the year-long process to rehabilitate a jewel of Los Angeles design history and the home of America's most recognized and revered African American Architect.
Prolific architect Paul R. Williams, who in 1957 was the first African-American to be named an AIA Fellow, designed more than 3,000 buildings, the majority of which were homes in his native Los Angeles, often in neighborhoods where he was not allowed to reside. Williams was part of the team behind the remarkable Theme Building at LAX, and also includes the stately Golden State Mutual Life Insurance headquarters in L.A.'s Adams District; the city's First AME Church; and the Palm Springs Tennis Club (with A. Quincy Jones). Williams was posthumously awarded AIA's 2017 Gold Medal, the first Black architect to receive the honor.
Speakers
Ravi GuneWardena, Principal, Escher GuneWardena Architecture. In Los Angeles, a city with an extraordinary collection of 20th century architecture and a globally important contemporary art scene, the office of Frank Escher and Ravi GuneWardena occupies a unique position: since 1997 they have routinely worked with artists (Eliasson, Kelley, Lockhart, Prina), as well as with significant buildings (e.g. restoring John Lautner's Chemosphere, and the Eames House, in collaboration with the Getty Conservation Institute).
Mr. GuneWardena studied architecture, as well as art history (Cal Poly Pomona and Florence, Italy) and has served on the Art Advisory Panel for the Hollywood Community Redevelopment Agency (CRA) and has taught and lectured at various schools in the United States and Europe.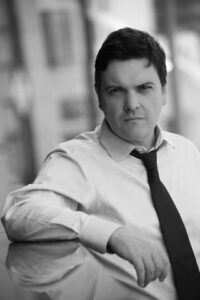 Stephen Gee is a writer and television producer based in Los Angeles. He is the author of Iconic Vision: John Parkinson, Architect of Los Angeles (2013), and co-author, with Arnold Schwartzman, of Los Angeles Central Library: A History of its Art and Architecture (2016). Most recently Stephen authored Los Angeles City Hall: An American Icon (2018).
Additional speakers to be announced
Part 5: "Practical Methods in Preserving Modern Architecture" | Thursday, April 1 | 9 - 12 PM | Paid Training Program
This three-part, intermediate-level seminar will examine the many considerations that go into the preservation and reuse of post-1950 historic resources. Expert consultants and designers will look at best practices and emerging trends, and will also look at some representative case examples that illustrate challenges in preserving modern resources.
Part 1: Katie Horak – "Addressing and Articulating Significance of a Modern Structure"
Part 2: T. Gunny Harboe "Topic TBA"
Part 3: Flora Chou - "Conditions Assessment and Treatment for Modern Structures and Sites"
Each part will be split up by time for questions and a short break. This program will qualify for three units of AIA and AICP continuing education units.
Speakers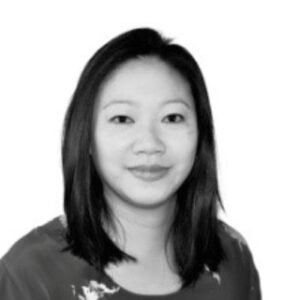 Flora Chou, "Conditions Assessment and Treatment for Modern Structures and Sites." Ms. Chou is a Senior Associate and Cultural Resources Planner for Page & Turnbull in the Los Angeles office. Based in California, Page & Turnbull is an architecture, planning, and conservation firm imagining change in historic environments through design, research, and technology. Flora leads the architectural history and preservation planning aspects of the firm's Southern California projects. As a Cultural Resources Planner, Flora researches and evaluates sites for their historic status eligibility; prepares a variety of reports including historic resource evaluations and technical reports, context statements, preservation plans, and landmark nominations; reviews projects for their compliance with the Secretary of the Interior's Standards for the Treatment of Historic Properties (SOI Standards) and other applicable standards and guidelines; and assists with conditions assessments and treatment guidelines. Her experience with historic sites ranges from mid-19th century adobe structures to mid-20th century modern buildings. She holds a master's degree in historic preservation from Columbia University, a bachelor's degree from Claremont McKenna College, and is a LEED-accredited professional. Prior to joining Page & Turnbull in 2013, she was a preservation advocate for the Los Angeles Conservancy. She currently serves on the national board of Docomomo US, a nonprofit organization that advocates for the buildings and sites of the modern movement.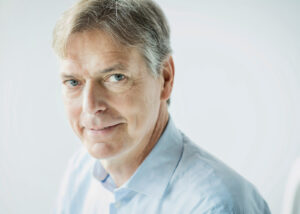 T. Gunny Harboe, FAIA, is a registered architect with over 25 years of experience and currently runs his own small firm. He received his M. Arch. from M.I.T., (including study in Copenhagen, Denmark); a M.Sc. in Historic Preservation from Columbia University; and an A.B. in History from Brown University. Harboe gained a national reputation for his award winning restorations of the Rookery Building and Reliance Buildings and has been the preservation architect for many iconic modern masterpieces including Mies van der Rohe's S.R. Crown Hall and 860-880 Lake Shore Drive Apartments; Frank Lloyd Wright's Robie House, Unity Temple, and Taliesin West, and Louis Sullivan's Carson Pirie Scott & Co. Store. Harboe was named a "2001 Young Architect" by the National AIA, and "Chicagoan of the Year" by Chicago Magazine in 2010. A founding member of DOCOMOMO_US, he was also a Regional Director of AIA National, and President of AIA Chicago, and a founding member and current Vice President of the ICOMOS ISC on 20th Century Heritage. He is also an Adjunct Professor at IIT.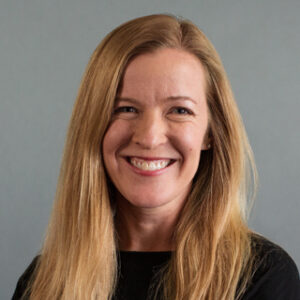 Katie Horak, Principal, Arhitectural Resources Group, "Addressing and Articulating Significance of a Modern Structure." Katie masterfully transforms large, complex historic resource surveys and studies into manageable processes and useful products. With a love of historic buildings, regional history, and planning, she is perfectly suited for her work on historic structures reports, determinations of eligibility, landmark nominations, and Mills Act contract administration. Her talents for distilling complexity and communicating clearly inform both her professional practice and her teaching in the Heritage Conservation program at the University of Southern California.