Interpreting NPS Guidance and Other Canonical Texts
Interpreting NPS Guidance and Other Canonical Texts
Since the establishment of the National Historic Preservation Act of 1966, guidance for how to study, interpret, and record historic places and buildings has been overseen by the National Park Service. To encourage consistent practices, NPS has developed standards and guidelines that guide preservation work at the national, tribal, state, and local levels. In addition to official guidance, a series of best practices, reliance on tried and true reference texts, and illustrative case studies have been added to the canon on how to work in historic preservation. As the historic preservation profession continues to evolve and seeks to address issues including sites from the more recent past, equity and inclusion, and access, among others, the role and interpretation of existing guidance continues to shift. This seminar will explore the current role of NPS guidance, efforts to update existing guidance, and practical examples of how this guidance is both applied and adapted.
You Will Be Able To...
Identify existing NPS Guidance and the role of agency oversight and advice.
Discuss the state of the field and opportunities for changes to official and unofficial guidance.
Explore real world examples of the application and practice of both official and unofficial guidance.
This professional training program includes a special resource packet, access to all recordings (three hours total), and AIA, AICP, CLG, or ASLA CEUs
Registration is $75 for the public. Further discounts off full-price registration for members: Free for $1000 and up members, $500 Members receive 50% discount; $250 Members receive 25% discount; $65 for General Members, Free for Students.
Speakers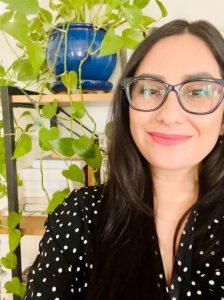 Desiree Aranda is a cultural heritage planner and university lecturer. She currently works as a preservation planner with the City of Phoenix Historic Preservation Office and teaches for Johns Hopkins University's M.A. in Cultural Heritage Management. Desiree previously worked in heritage planning while on staff with the San Francisco Planning Department and San Francisco Heritage. She serves as an advisor to the National Trust for Historic Preservation and as board chair of Latinos in Heritage Conservation. She holds an M.S. in Planning from the University of Arizona.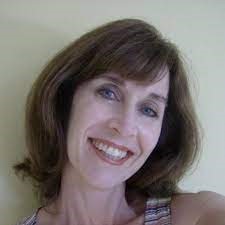 Teresa Grimes has 30 years of experience in the field of historic preservation. She is widely recognized as an expert in the identification and evaluation of historical resources having successfully prepared dozens of landmark and historic district applications for a wide variety of property types. Teresa graduated from the University of California, Los Angeles with a Master of Art degree in Architecture and has worked in the private, public, and non-profit sectors. Maintaining a leadership role from inspection to completion, Teresa has overseen numerous rehabilitation and adaptive reuse projects as well as expertly guided property owners through the process of securing Federal Rehabilitation Tax Credits and Mills Act Historic Property Contracts. She has managed the preparation of historic structure reports and worked with architects, engineers, and conservators to comply with the Secretary of the Interior's Standards for the Treatment of Historic Properties. Teresa also has extensive experience in the preparation of environmental compliance documents in accordance with the California Environmental Quality Act including the identification of historical resources, analysis of direct, indirect, and cumulative impacts, and development of mitigation measures.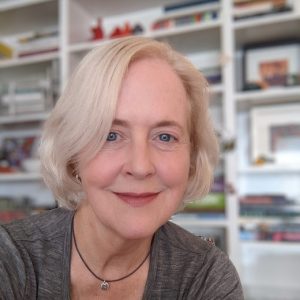 Sherry A. Frear, RLA, is Chief and Deputy Keeper of the National Register of Historic Places and National Historic Landmarks Program, a role she assumed in May 2020. Supported by credentials in historic preservation, landscape architecture, and project management, her experience ranges from programming and planning to design and construction management to interpretation and outreach.
Sherry spent her formative professional years working for a large Washington, D.C., law firm, where she specialized in construction litigation support. Through volunteer work at the National Building Museum, she discovered the range of career options in the A/E/C profession, which lead her to Cornell University, where she earned master's degrees in Historic Preservation Planning ('01) and Landscape Architecture ('02). She has since worked at the city, county, and federal levels.
Sherry is a licensed landscape architect (MD).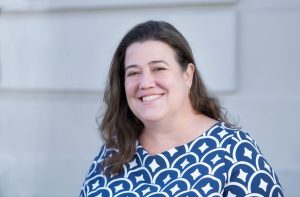 Kitty Vieth, AIA, is a Principal at Architectural Resources Group. Kitty's multifaceted training as architect, historian, and conservator provides the foundation for her comprehensive approach to preservation projects. Drawing on her broad-based expertise, Kitty's integrated perspective aligns historic research and documentation with design and technical solutions in service of completing exemplary building restorations and rehabilitations. Kitty is fascinated by how cultures express themselves through the spaces they make and has studied social aspects of architecture in places as varied as China, Japan, Turkey, and the American Southwest. As an advocate for conservation research and best practices, she is a member and recent Past President of the Association for Preservation Technology International (APT).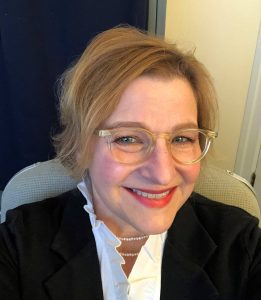 Chrissy Curran is an agency deputy director and head of Oregon Parks and Recreation Department's Heritage Division. She serves as the state's deputy state historic preservation officer. A native Oregonian, Chrissy has been with the Heritage Division in various roles since 1999. She was appointed division director and Deputy SHPO in 2015 and oversees a 20-member office that includes the State Historic Preservation Office (SHPO), Oregon Main Street, Oregon Heritage Commission, Oregon Commission on Historic Cemeteries, archaeological permitting, and several outreach and grant programs.
.
Agenda
| | |
| --- | --- |
| 9:00-9:10 | Welcome and Introductions |
| 9:10-9:40 | Sherry Frear - Best Practices Review |
| 9:40-10:10 | Desiree Aranda - Preparing a National Register for Historic Places Nomination - Mission Cultural Center for Latino Arts and Criterion Consideration G |
| 10:10-10:20 | Q&A and Break |
| 10:10-10:40 | Kitty Vieth - Tule Lake and Locke |
| 10:40-11:10 | Teresa Grimes - Preparing for a Survey |
| 11:10-11:20 | Q&A and Break |
| 11:20-11:50 | Chrissy Curran - NCSHPO Report |
| 11:50-12:00 | Final thoughts/ Q&A |