Book Club: "Regarding Paul Williams" – Photographs by Janna Ireland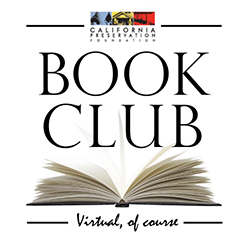 Our first Book Club lunch of 2022 features photographer Janna Ireland. Ireland was commissioned by the Julius Shulman Institute to photograph the architecture of Paul R. Williams, which culminated in the There is Only One Paul R. Williams exhibition.
Regarding Paul R. Williams: A Photographer's View is a photographic exploration of the work of the first licensed Black architect west of the Mississippi River. Known as "Hollywood's Architect", Paul Revere Williams was a Los Angeles native who built a wildly successful career as an architect decades before the Civil Rights Movement. In 1923, Williams became the first Black member of the American Institute of Architects. In 2017, nearly forty years after his death, he became the first Black recipient of the AIA Gold Medal.
In her book, Ireland gives the reader a vision of Williams that is both universal and highly personal. More than a book of architectural photographs, Regarding Paul R. Williams is the result of one artist's encounter with another, connecting across different generations within the same city. You can purchase the book from Angel City Press here. [224 pages; 200+ images; 12"h x 9"w; $50].
Our free book club is for people who have the book, are interested in the topic, or who just want to get together with friends. Reading the book in advance is not necessary. Just come on in with your curiosity and questions! Donations are gratefully accepted and help us keep these programs open for everyone! This program will be simultaneously broadcast LIVE on the CPF Facebook account. You will be able to engage, ask questions, and chat with friends on each site!
Speaker Biography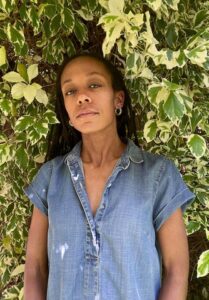 Janna Ireland was born in Philadelphia, but has chosen Los Angeles as her home. She holds an MFA from the UCLA Department of Art and a BFA from the Department of Photography and Imaging at NYU. Ireland is the 2013 recipient of the Snider Prize, presented by the Museum of Contemporary Photography, Columbia College Chicago. Her work has been shown in solo exhibitions in Los Angeles, San Francisco, New Orleans, and Chicago, and in group exhibitions across the United States and internationally. She has been published in Aperture, Harper's, Art Papers, Vice, and the Los Angeles Times.