Historic Sites and Revitalization: A Toolkit
Making the Case for Historic Preservation - Two-part Online Series
Presented in two parts on September 27th and September 29th from 11:00 AM to 12:30 PM Pacific. Online - pre-registration (free) required.
https://www.youtube.com/watch?v=rAo9Jd4gBH4&list=PLSw0haIkglvQpf2YIhzSZ0lTokbg_uoG6
Part 1: 9/27/22 | 11 AM to 12:30 PM - Making the Case for Historic Preservation
Part 2: 9/29/22 | 11 AM to 12:30 PM - Financial Incentives for Historic Preservation
Historic preservation plays a vital role in the economic vitality in communities across California and the country. Preservation of our historic places helps instill community pride, strengthen communities, generate jobs and build sustainable cities and towns. This two-day program will make the case for historic preservation by reviewing why historic preservation is important in communities of all sizes and the economic impact of historic preservation. The segment will end with a review of the resources at the federal, state and local level for information about historic preservation programs.
The second day of the program will present overviews of the most common financial incentives available to property owners and communities to encourage and support historic preservation. The overview will include presentations on the 20% federal historic tax credit and California's new historic tax credit. Other programs include an overview of California's Mills Act and the California Historical Building Code. The program include access to a recorded webinar on the Secretary of the Interior's (SOI) Standards and Guidelines, a critical part of the framework of the national preservation program. The SOI Standards and Guidelines are used by every SHPO in the country and by many local governments. A separate webinar on the Secretary of the Interior's Standards will be held at a later date.
Part 1: The Impact and Value of Historic Places | Tues, Sept 27, 2022, 11 AM - 12:30 PM Pacific
This 90-minute portion will delve into why saving old places matters and how it can benefit Main Street communities in Northern California. Our expert panelists will share the real data behind the economic benefits of historic preservation and how adaptive reuse, downtown revitalization, Main Street building rehabilitation, and leveraging the cultural assets of small neighborhoods and cities can repay dividends in economic activity, serving as catalysts for reinvigorating historic neighborhoods, towns, and cities. This program will focus on how Northern California communities can benefit from their historic building stock and cultural capital.
9/27/22
Making the Case for Historic Preservation
Why do we preserve historic places?
30 Min: Adrian Scott Fine. Historic preservation is a complex subject. It entails a careful balance of a number of elements. This presentation will provide the context for the discussion on the importance of preserving our heritage in the built environment.
30 Min: Donovan Rypkema. Historic preservation strategies can make good economic sense. Strategies that include preservation help communities make cost-effective use of resources, create jobs, provide affordable housing, revive downtowns, build tourism, attract new businesses and workers, and more.
Questions and Answers: 30 Min
Part 2: Financial Incentives for Historic Places | Thurs, Sept 29, 2022, 11 AM - 12:30 PM Pacific
Part two of our series includes the real programs and tools used by successful communities across California to revitalize their historic places. There will be particular focus and attention on the four most commonly used tools in building rehabilitation and adaptive reuse of historic structures, including:
The Mills Act
The Federal Rehabilitation Historic Tax Credits
The State Historic Tax Credits
The California Historic Building Code
Learn the ins, outs, investment required, and benefits of these powerful financial incentives from various perspectives, including the perspective of the homeowner, business owner, building owner, developer, and local government.
Learn also how you can combine incentive programs to ensure a project is financially feasible and profitable from in investment perspective. You will also engage with some of our country's most successful historic preservation efforts, and how they have served as catalysts in their communities.
9/29/22
Financial Incentives for Historic Preservation
The Federal Rehabilitation Tax Credits: An overview
20 min: Michael Phillips & Laura Cohen. Learn the basics of the Federal Rehabilitation Tax Credit program, including what projects qualify and what requirements apply. Learn about other programs and how to develop and establish local incentives for historic properties.
California's Historic Tax Credit
10 Min: Cindy Heitzman. An introduction to California's new Historic Tax Credit, the type of projects that can benefit and how it can be twinned with the federal historic tax credit.
The Mills Act
20 Min: Nels Youngborg. The Mills Act is one of the most significant financial incentive for historic preservation. It allows owners of historic properties in cities and counties that participate in the program to receive a potential property tax reduction. This is intended to help offset the costs of substantial rehabilitation and restoration of their buildings.
The California Historical Building Code
10 Min: Cindy Heitzman. An overview of the California Historical Building Code provides an alternative standard to meet life-safety requirements
Questions and Answers - 30 Minutes
About the Speakers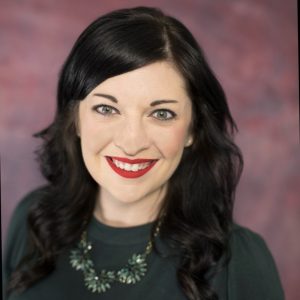 Lauren Cohen, Associate Director, Government Relations, National Trust for Historic Preservation. Lauren is the Associate Director of Government Relations at the National Trust for Historic Preservation. She leads federal grassroots advocacy campaigns, monitors annual appropriations legislation, and builds relationships with Congressional leaders.
Prior to joining the National Trust for Historic Preservation, Lauren was the Government Affairs Manager at Americans for the Arts for five years after serving as a Legislative Assistant for a member of Congress in the U.S. House of Representatives. Before moving to Washington, D.C., Lauren worked for the Colonial Williamsburg Foundation in Williamsburg, Virginia. There, she held positions in the Education Outreach, Historical Interpretations, and Curatorial departments.
Lauren earned her Master of Arts degree in Public History from James Madison University and her Bachelor of Arts degree in History from the University of Tennessee. She lives in Washington, D.C.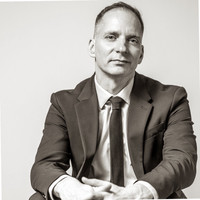 Adrian Scott Fine, Director of Advocacy, Los Angeles Conservancy. Adrian Scott Fine oversees the organization's outreach, advocacy and response on key preservation issues within the greater Los Angeles area. The Conservancy is the largest local nonprofit preservation organization in the country. Previously he was with the National Trust for Historic Preservation and Indiana Landmarks. He graduated from Ball State University with degrees in Urban Planning and Development, Environmental Design and Historic Preservation. In 2014 he was selected as a Fitch Mid-Career Fellow by the James Marston Fitch Charitable Foundation for the project, "Picking up the Pieces: Preserving Urban Renewal's Modern Legacy." He is a founding member of Docomomo US/SoCal.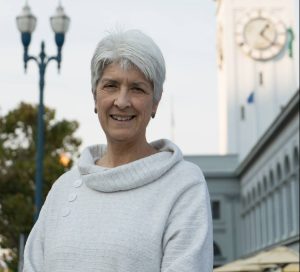 Cindy Heitzman, Executive Director, California Preservation Foundation. Cindy brings sixteen years of experience as the leader of CPF. She previously worked as Building Official and Fire Marshal for the City of St. Helena in the Napa Valley and was the first female president of the Redwood Empire Chapter of Code Officials (2000). Cindy served as the Chair of the California Building Officials' Historic Codes Committee and has coordinated courses on the use and application of the California Historical Building Code. She served as a commissioner on the California Building Officials Training Institute from 2002 – 2005.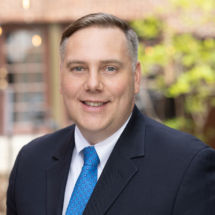 Mike Phillips, Director of Public Policy, National Trust Community Investment Corporation (NTCIC). As Director of Public Policy, Mike Phillips specializes in garnering and organizing local, national, and federal advocacy initiatives. He works to secure congressional support for enhancement legislation relating to the Historic Tax Credit (HTC), New Market Tax Credit and other community development incentives. Mike is a nationally recognized leader in advising advocates in delivering timely communication and key information to congressional offices on behalf of HTC. He helps advocates plan and coordinate in-district/state site-visits with members of congress and orchestrates DC lobby days on behalf of the Historic Tax Credit Coalition.
Michael earned a Bachelor of Science from Old Dominion University and undertook graduate studies in American Politics and Comparative Politics at George Mason University. He is a former Advisory Board Member to George Mason University's School of Parks, Recreation and Leisure Studies and a former Advocacy Advisor to the U.S. Tennis Association. Mike volunteers with Fairfax County (VA) Park Authority and was previously recognized by the City of Norfolk (VA) as one of the City's "Most Outstanding Volunteers." He is active with local and national youth leadership organizations and ministries, and he is a licensed youth soccer coach and trainer.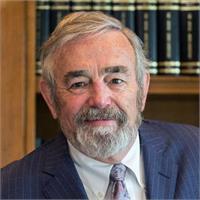 Donovan Rypkema, President of Heritage Strategies International and Principal, PlaceEconomics. Working at the nexus of historic preservation and economic development, Rypkema has undertaken assignments in 49 US States and more than 50 countries. He is the author of The Economics of Historic Preservation which has been translated into Russian, Korean, and Georgian. Rypkema teaches preservation economics at the University of Pennsylvania where he received the G. Holmes Perkins Award for Distinguished Teaching In 2012, he was the recipient of the Crowninshield Award from the National Trust. The Crowninshield is the nation's highest preservation award and is presented for lifetime contributions to the field of historic preservation.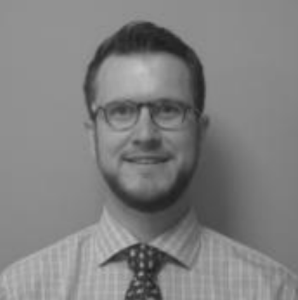 Nels Youngborg, Senior Associate, Chattel Architecture. Nels Youngborg has over a decade of experience in the architectural inspection services and historic preservation fields. He holds a Masters Certificate in Historic Preservation from the University of Texas, San Antonio and is completing his thesis for a Master of Science in Historic Preservation from the University of Pennsylvania. For over six years, Nels worked as a consultant to advise public housing authorities on best practices for maintaining, weatherizing and rehabilitating their properties and how to approach projects that would impact historic resources. These services required experience with material life-cycle analysis, LEED AP accreditation, Federal certification for real estate assessment, and intimate knowledge of Federal and State regulations regarding historic resources.
Nels also worked as a student professional worker and an emergency appointment planning assistant at the City of Los Angeles within the Office of Historic Resources for two years. He managed the Historic-Cultural Monument program, worked with the Cultural Heritage Commission to create their hearing schedule, wrote staff reports to advise the City's historic preservation cases, assisted in management of the Mills Act program, reviewed and cleared permits for historic resources, reviewed Environmental Impact Reports that proposed potential impacts to historic resources, and served as the social media coordinator for SuveryLA Los Angeles Citywide Historic Resources Survey.
Nels specializes in assessment of historic significance, design review, permit expediting, geolocational database management and map creation through ArcGIS software, material condition assessment and risk analysis, preparation of documentation to support local, State and Federal historic preservation regulations, such as the Los Angeles Cultural Heritage Ordinance, Mills Act, California Environmental Quality Act (CEQA), National Historic Preservation Act (NHPA), and compliance with the Secretary of Interior's Standards.