Since the 70s: Issues in Saving More-Recent Recent Past Resources
Since the 70s - Saving Recent-Recent Past Resources
The post 1970s era gave birth to Disco music, architectural whimsy, and unprecedented municipal investment in master-designed, urban public spaces. This free three-part series in partnership with The Cultural Landscape Foundation will look at the unique, surprising, and quirky aspects of our Postmodern landscapes and architecture, including an exclusive virtual tour of one of San Francisco's most significant privately-owned public plazas of the 20th century, the Embarcadero Center.
Part 1: "Prince and Paisley Park – Architecture, Music, and History" | Apr. 13, 12 - 1 PM (FREE and recorded)
Part 2: "PoMo in POPOS: A Virtual Tour" | Apr. 20, 12 - 1 PM (FREE and recorded)
Part 3: "Post-war Plazas" | Apr. 27, 12 - 1 PM (FREE and recorded)
Sponsored by US Modernist Radio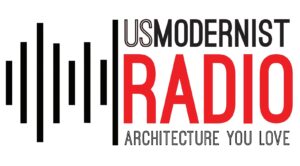 In Partnership with The Cultural Landscape Foundation

Part 1: "Prince and Paisley Park – Architecture, Music, and History" | Tuesday, April 13, 12 - 1 PM, FREE
This lunch-time program will delve into the Post-70s architecture inspired by music and musical masters with a focus on Prince. For the past three years, local music historian Kristen Zschomler has been researching, fact-checking and clarifying Prince's historic journey. Now, she is presenting her fascinating and revealing excavations — many of which challenge long-held narratives and perceptions about the "Purple One".

Paisley Park studio was designed by architecture firm BOTO Design Inc, of Santa Monica, California, and officially opened on September 11, 1987. It contained two live music venues used as rehearsal spaces. After the label folded in 1994, Prince continued to live and record at Paisley Park Studios. Prince's intention before his death was to establish Paisley Park as a public venue like Graceland. In 2016, the 65,000-square-foot studio complex was announced to become a museum open to the public. Tours of the Paisley Park.

You will see the places that helped to create Minnesota's most famous musician, hearing the story and sounds from his earliest days growing up in Minneapolis.
Speakers
Kristen Zschomler is a professionally qualified historian, architectural historian, and archaeologist. She recently started work as a Senior Cultural Resources Specialist with Mead & Hunt, a national cultural resources consulting firm, after serving as the manager of the Cultural Resources Unit at the Minnesota Department of Transportation for 18 years. Kristen received Bachelor's degrees in history and anthropology from the University of Minnesota; and a Master's degree in anthropology from the University of Alabama.
Kristen researches, writes, and gives presentations and tours about places associated with Prince, Jimmy Jam and Terry Lewis, the development of "The Minneapolis Sound", and music history in the Twin Cities. Her research and fact-checking of Prince's journey from Minneapolis' Northside to Paisley Park is a fascinating and revealing excavation that challenges long-held narratives and perceptions about Minnesota's most famous musician. Led by her deep respect and love for Prince and his extraordinary body of work, Kristen strives to tell his story in a respectful manner, and to preserve his legacy for generations to come. Through Kristen's work, over 50 properties associated with Prince in Minnesota have been identified, two of which have been recognized as historically significant through the National Register of Historic Places. Kristen's work also highlights the challenges of getting properties associated with the recent past and underrepresented groups historic status through the current process. She hopes that sharing her experience of applying the National Register steps to this important group of resources may aid in the growing discussion of how the historic process is outdated and how underlying assumptions about what makes a place "historic" may be limiting diversity and inclusion in celebrating our past.
Part 2: "PoMo in POPOS: A Virtual Tour of Privately Owned Postmodern Public Spaces" | Tuesday, April 20, 12 - 1 PM, FREE
Hannah Simonson an architectural historian with a specialty in Landscape Architecture and modern and postmodern resources will take us on a special virtual tour of one of San Francisco's largest postmodern outdoor developments, the Embarcadero Center.
Speakers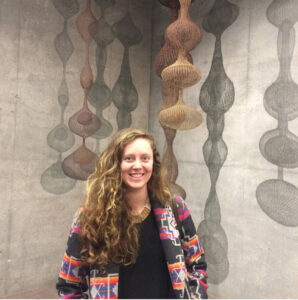 Hannah Simonson, Architectural Historian & Cultural Resources Planner, Page & Turnbull. Hannah received her Master's of Science in Historic Preservation at The University of Texas at Austin School of Architecture 2017. Her research interests are Modernist architecture and design, Brutalism, the 70s, and issues of recent past preservation. Her monograph, Modern Diamond Heights: Dwell-ification and the Challenges of Preserving Modernist, Redevelopment Resources in Diamond Heights, San Francisco—was awarded the Outstanding Thesis in Historic Preservation by the UT Austin School of Architecture.
Ms. Simonson now works as an Architectural Historian/Cultural Resources Planner at Page & Turnbull in downtown San Francisco. She also serves on the board of the Docomomo US/NOCA chapter and is a member of the Glen Park Neighborhoods History Project's Advisory Committee.
She received a BA in Religion from Reed College in 2011, where her focus was Islamic art, architecture, and material culture. Though Hannah hails from San Francisco, she has also lived in Helsinki, Zürich, Amman, New York, Oregon, Colorado, New Mexico, Illinois, and Texas. She loves plants, coffee, sea kayaking, and hiking in the desert, and her first career was in specialty coffee.
Part 3: "Post War Plazas" | Tuesday, April 27, 12 - 1 PM, FREE
How have postwar modernist plazas been successfully used and integrated into this current era of urban re-renewal? This panel's replicable strategies and case studies will consider a site's carrying capacity for change based on its historic significance and design integrity, keeping in mind the question: "How do we measure success?"
Speakers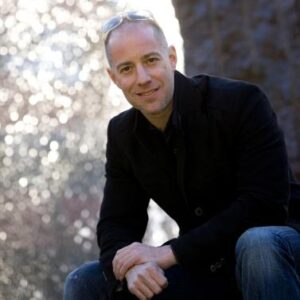 Charles A. Birnbaum, FASLA, FAAR, is the president, CEO, and founder of The Cultural Landscape Foundation (TCLF). Prior to creating TCLF, Birnbaum spent fifteen years as the coordinator of the National Park Service Historic Landscape Initiative (HLI) and a decade in private practice in New York City, with a focus on landscape preservation and urban design. Since taking the helm at the foundation in 2008, Birnbaum's major projects include the web-based initiative What's Out There (a searchable database of the nation's designed landscape heritage) and the creation of the first International Prize in Landscape Architecture named for Cornelia Hahn Oberlander.
He has authored and edited numerous publications, including Shaping the Postwar Landscape, (UVA Press, 2018), the Modern Landscapes: Transition and Transformation series (Princeton Architectural Press, Volumes printed in 2012 and 2014), Shaping the American Landscape (UVA Press, 2009), Design with Culture: Claiming America's Landscape Heritage (UVA Press, 2005), Preserving Modern Landscape Architecture (1999) and its follow-up publication, Making Post-War Landscapes Visible (2004, both for Spacemaker Press), Pioneers of American Landscape Design (McGraw Hill 2000) and The Guidelines for the Treatment of Cultural Landscapes (National Park Service, 1996).
In 1995, the American Society of Landscape Architects (ASLA) awarded the HLI the President's Award of Excellence. In 1996, the ASLA inducted Birnbaum as a Fellow of the Society. He served as a Loeb Fellow at Harvard's Graduate School of Design, during which time he founded TCLF. In 2004, Birnbaum was awarded the Rome Prize in Historic Preservation and Conservation and spent the spring and summer of that year at the American Academy in Rome. In 2008, he was the Visiting Glimcher Distinguished Professor at Ohio State University's Austin E. Knowlton School of Architecture. That same year, the ASLA awarded him the Alfred B. LaGasse Medal, followed by the President's Medal in 2009. In 2017, Birnbaum received the ASLA Medal, the Society's highest award. Birnbaum has served as a Visiting Professor at Columbia University's Graduate School of Architecture, a visiting critic at Harvard's GSD, and currently serves as a Lecturer in Landscape Architecture at Harvard's Graduate School of Design. He was also a frequent contributor to the Huffington Post (2011-18). In 2020 Birnbaum received the Landezine International Landscape Honour Award as well as the Garden Club of America's Historic Preservation Medal.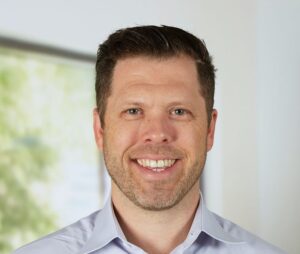 Nate Cormier directs the landscape architecture studio at RIOS. His interest in landscape design as a form of storytelling drew him to Los Angeles after two decades of practice in Seattle and a master's in landscape architecture from Harvard University's Graduate School of Design. Cormier's projects, including urban parks in Houston, Seattle, Los Angeles, Austin, Denver, and Palm Springs, unearth stories of place as catalysts for authentic urban life.
He lectures on landscape design at universities and conferences around the country, and has been active on the boards of the Landscape Architecture Foundation and numerous urban environmental and civic groups. Cormier's current research interest centers around the "culture of comfort" in places that experience extreme heat. As the climate changes and more urban areas face extreme heat, what can we learn from global cultures past and present about how to survive? From urban forests and ventilation corridors to porch swings and siestas, how do people beat the heat? The contemporary application of this collective wisdom is inventive ways to reduce dependence on air conditioning and attract people to reconnect with each other outside.