California State Housing Laws and Preservation Planning
California State Housing Laws and Preservation Planning
Every city in California is abuzz these days with talk about the requirements of the State's housing laws. What are they and how do they each define and treat historic properties? What are cities doing to respond to these important laws while simultaneously working to protect historic properties? Representatives from planning departments in cities such as Sacramento, San Francisco, and Santa Monica will discuss their efforts to update historic preservation ordinances, historic surveys, and local inventories/registers and to produce objective design standards. We will also hear from the planning consultants and an attorney, all of whom will provide guidance and lessons learned to date about responding to the housing laws. Q&A with audience members will take place at the end of the seminar.
This professional training program includes access to the full recording of three hours, a certificate of attendance, and AIA, AICP, CLG, or ASLA CEUs
You Will Be Able To...
Identify and elucidate on the most recent state legislation that involves historic resources and design standards.
Interact with case examples from cities that exemplify best practices in drafting and codifying objective design standards.
Determine how objective design standards relate to other standards or guidelines, including the Secretary of Interior Standards and design guidelines.
Understand the legal background and implications of recent legislation that impacts historic resources, as well as the development of objective design standards.
Expert Panelists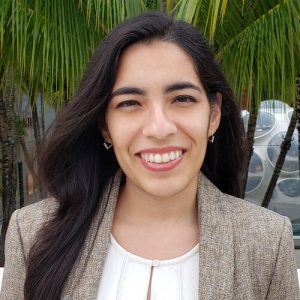 Isabel Castellano, Historic Preservation Specialist, M-Group, is an experienced Historic Preservation Planner and Architectural Designer. She is an active and dedicated professional in the field of art & design excelling with assertive and inclusive communication skills, strategic research methodologies, and descriptive writing practices. Isabel works from M-Group's Santa Rosa office and provides historic preservation services for cities throughout the Bay Area.
Her diverse training and professional energy have been a part of the American and British industry of architecture, interior design, conservation, and archaeology. She has contributed to holistic and technical development of architectural and urban planning projects. Prior to joining the M-Group, Isabel worked as a Consultant to the City of Miami Planning Department's Historic Preservation Division, overseeing various historic districts and designated structures. Her architectural passion is in preserving local culture, craft, and design.
Isabel earned a Master of Arts in Conservation Studies of Historic Buildings at the University of York, in Yorkshire England, and a Bachelor of Architecture at Syracuse University, New York USA. Her formal educational research also included Sustainable Agricultural Practices and Urban Morphologies.
She enjoys traveling to diverse cities; recording, learning, and deciphering its local architecture, culture, and cuisine. While seeking new activities to participate in and travel to, Isabel continues to be a member of the Association for Preservation Technology International (APT) and the California Preservation Foundation (CPF).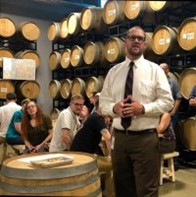 Sean de Courcy, Preservation Director, City of Sacramento has over a decade of preservation experience and is currently the Preservation Director for the City of Sacramento. Sean Manages the City of Sacramento Historic Preservation Certified Local Government Program. Handles complex and moderately complex planning matters involving historic preservation and long-range planning concerns. Prior to his work with the city, he worked with the California Energy Commission and the California Office of Historic Preservation. Prior to joining OHP in October 2014, Sean de Courcy, worked as a historical consultant to Arntz Builders, Inc., including the Library and Courts Building Renovation of Sacramento.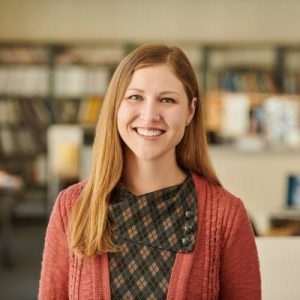 Christina Dikas is an associate principal and senior architectural historian at Page & Turnbull in San Francisco. A native of the San Francisco Bay Area, Christina received her bachelor's degree from the University of California, Los Angeles, and a Master of Architectural History with a Certificate of Historic Preservation from the University of Virginia. She has been with Page & Turnbull since 2007 and manages the Cultural Resources Planning Studio. Christina has conducted numerous historic resource surveys and has extensive experience preparing Historic Resource Evalu­ations, CEQA and Section 106 Technical Reports, Historic Context Statements, Preservation Design Guidelines, and other preservation planning services. Christina has been a volunteer for the California Preservation Foundation for a number of years; she has presented at educational workshops, led walking tours, and helped to organize eight annual conferences as a member of the Conference Program Committee. In addition to her professional work, Christina is an avid photographer and contributed photographs to The Cultural Landscape Foundation's long-traveling exhibit about the life and work of landscape architect Lawrence Halprin.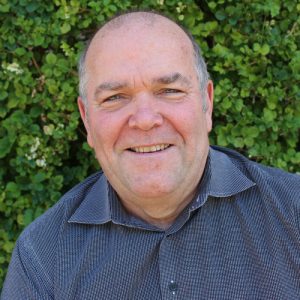 Tom Ford's professional planning career spans more than 20 years, primarily in California. During that time, Tom has developed an ability to initiate a project, identify problems, and develop solutions in a timely manner. The projects he has completed are primarily urbanist in their approach and vision. His present responsibilities at M-Group include providing an urban design focus to the firm's consulting work as well as collaborating directly with Bay Area cities as an extension of their staff on targeted projects. Tom is particularly interested in the cultural and physical contexts in which large and complex projects are envisioned and developed. He is highly successful in maintaining good client relationships and is valued by both clients and team members for his collaborative design approach, work ethic, sense of humor, and communication skills.
Tom's career started in the professional theater after earning his undergraduate degree in Dramatic Art at the University of California, Davis. Following a number of years in the professional theater in San Francisco, including nonprofit arts management, performance, scenic design and stage management as a member of Actors Equity Association, Tom transitioned to urban design and architecture. He earned a Master of Architecture degree at the University of California, Berkeley while serving an internship in the San Francisco office of Skidmore, Owings & Merrill. He then launched his architecture and planning career with a five-year period in the office of Peter Calthorpe. During Tom's years at Calthorpe Associates, the Congress for the New Urbanism was founded and Tom is a Charter Signatory.
Tom's drawings have been published in Great Streets, by Allan B. Jacobs and The Regional City: Planning for the End of Sprawl, by Peter Calthorpe and William Fulton. Since 2002, always in concert with his son, Tom has seen the Chicago Cubs play baseball in over 16 ballparks in cities and towns across North America, including the village of Cooperstown, New York.
Mike Garavaglia is the Principal of Garavaglia Architecture. With over 32 years of experience in the architectural profession and as principal, Mr. Garavaglia leads the firm with preservation architectural services that respond to the specific needs of cultural resources and their environment. He has long understood the sustainability of historical rehabilitation, its merit in economic development, and its community significance. He seeks opportunities for creative teaming in his staff and consultants to create the most responsive team for each unique project and client. He directs his firm to constantly evolve the preservation services and work products to maintain the relevance of the firm's work, especially in quality control. As such, a preservation project delivery methodology integrating historical knowledge in the design process is key. His work with the preservation community, primarily through involvement with the California Preservation Foundation, has focused on organizational involvement, educational programs, and stewardship development. His commitment to historic preservation issues includes current memberships with the California Preservation Foundation (past board member and Vice President of Programs), National Trust for Historic Preservation, Association of Preservation Technology, San Francisco Heritage, National Main Street Center, and the Preservation Action Council of San Jose. He received his professional Bachelor of Architecture from California State Polytechnic University at San Luis Obispo that included a special study program in Historic Preservation, and is licensed to practice architecture in California. The National Institute for Conservation has named Mr. Garavaglia a Conservation Assessment Program (CAP) Assessor and is a LEED Accredited Professional.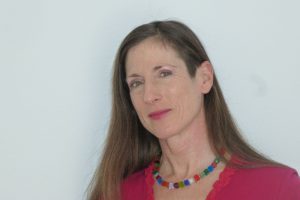 Stephanie Reich, AIA, LEED AP has been improving cities in Southern California since 2003. She is engaged in creating a vision for the future and working out the details. She has managed design review and historic preservation systems for four Southern California cities, improving processes to enable architects to realize their best work. She has served as Urban Designer for the cities of Santa Monica, Long Beach, Glendale, and West Hollywood and every city was improved in the quality of urban design and architecture because she served there. Stephanie continues to be excited by the enormous possibilities for excellence in architecture and urban design in Santa Monica and the Greater Los Angeles area. Stephanie is a licensed architect and prior to 2003, when she began her work with local government, practiced architecture and urban design for almost 20 years with a variety of notable firms in Los Angeles and New York including Morphosis, Studio Libeskind, and larger firms including AECOM and NBBJ. Stephanie earned her Bachelor of Architecture from Cornell University, and her Master of Architecture from Southern California Institute of Architecture (SCI-Arc). Stephanie chose to move to Los Angeles to be a part of building a great city. As part of her commitment to the broader design community Stephanie has a long-term involvement with AIA/Los Angeles, AIA California Council (AIACC) and Association for Women in Architecture and Design (AWA +D) and as such has heightened the level of discourse in urban design. She has also participated in the Political Outreach Committee from 1998 thru 2010, developing position briefs and meeting with elected and other City of Los Angeles officials to establish AIA/LA's voice on important issues related to architecture and urban design.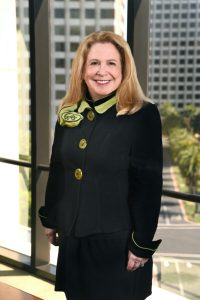 Deborah M. Rosenthal, FAICP, is of counsel specializing in Real Estate, Land Use and Natural Resources, and Environmental at FitzGerald Kreditor Bolduc Risbrough LLP
Ms. Rosenthal devotes her practice to land use and environmental law and litigation. She works extensively with land use and environmental issues in California, including wetlands, endangered species, takings, historic preservation, mitigation banking, and coastal issues. Deborah has also been involved in a variety of complex federal- and state-coordinated environmental permitting programs for large private developments, including the negotiation of development agreements and preparation of development plans.
A major portion of her practice is devoted to CEQA, inverse condemnation, and general plan litigation in connection with land use entitlements for large residential real estate developers. She has also represented clients in complex land use litigation throughout California. Immediately before admission to the California bar, Deborah served as Executive Director of the Landmarks Preservation Council of Illinois.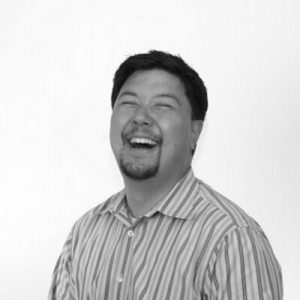 Since December 2010, Rich Sucre has been a Preservation Planner with the San Francisco Planning Department. A graduate of the University of Michigan School of Architecture and the University of Virginia Department of Architectural History, he was awarded a US/ICOMOS internship (2002) in which he helped to update the 1927 historical properties list for the city of Valletta, Malta. In 2003, Rich joined Page & Turnbull, a historic preservation architecture and planning firm with offices in San Francisco, Los Angeles, and Sacramento. At Page & Turnbull, Rich served as Senior Architectural Historian and project manager for a wide variety of projects ranging from large-scale historic resource surveys, historic structure reports, national register nominations, and environmental review and compliance documents. Passionate about professional development, continuing education, and community outreach activities, an Emeritus member of the CPF Board of Trustees and served as the Co-Chair of the Education and Conference Committees. He is also a founding member of the San Francisco Young Preservationists' Network.