"Playing" with Place: Cultural Heritage and Video Game Design + CPF Annual Meeting and Election
Our shared historical reality can be redefined and more equitably told through the ubiquity of three-dimensional modeling, virtual reality, and more accessible video game design tools. Until recently communicating our history and telling difficult stories relied on two-dimensional methods like plaques, reports, photographs, and interpretive panels. 
This program will look at revolutionary methods for re-centering historic narratives and telling a more complete narrative of our historic resources through interactive video game design. The program will feature two widely recognized video game design initiatives that involve cultural heritage. 
"Blackhaven" - Immersing Players in Historical Realities
Founded by James Coltrain, a historian and expert on game design at the University of Connecticut, Historiated Games describes itself as a "historian founded studio making story-driven games." The studio's first game, "Blackhaven," immerses players in the realistic landscape of Blackhaven Hall Historical Society, a ruined colonial estate restored as a museum. The mansion once belonged to Thomas Harwood, who, in the world of the game, was an American Founding Father. Three months after its July release, "Blackhaven" was one of only 47 official selections and garnered two nominations at the prestigious IndieCade Festival for best Narrative and best Impact Game, going home with an unexpected juried award for best Innovation in Experience Design.
Preserving Indigenous Cultural Heritage Through Videogame Technology
Games can be powerful tells for telling important historic narratives that have been left out of the stories traditionally told by institutional power structures. However, to truly tell these stories ethically and sensitively requires the active participation of indigenous communities. In this presentation, Dr. Juan Hiriart from the University of Salford and Rapa Nui Community Leader, Mario Tuki will talk about the development of a game to tell the story of the indigenous culture of Easter Island.
Situated on a small and relatively isolated location in the Pacific Ocean, the community is committed to the preservation of their cultural heritage, currently facing considerable challenges due to ongoing acculturation processes. Working with Rapa Nui school teachers, children and local cultural agents, a game prototype was developed. This game's first iteration was created using participatory game design methods, adapted to understand and translate the rich tangible and intangible heritage of the Rapa Nui people to game form.
Speakers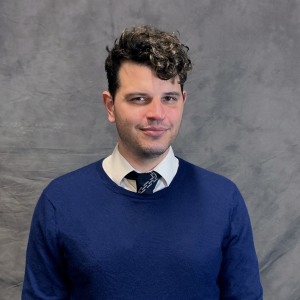 James Coltrain, PhD, Assistant Professor of Game Art and 3D Modeling Department of Digital Media and Design, University of Connecticut. James Coltrain is a game developer and historian making public-facing humanities-themed games. His first title, Blackhaven, was released for PC in 2021 and is available to play for free on Steam. Blackhaven is a first-person 3D mystery game following a summer intern who uncovers a trail of secrets and misdeeds while working at a colonial plantation museum. A larger prequel, Cassius, set on the same plantation during the American Revolution will follow.
Professor Coltrain's next game is "The Midnight Ride of Paul Revere" a whimsical and subversive account of Revere's ride in the visual style of regionalist painter Grant Wood. It will release for PC, consoles, mobile devices, and VR in 2022.
A historian and scholar of the architecture and material culture of the early Americas, Professor Coltrain has worked for almost two decades building historical 3D visualizations.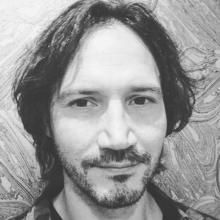 Dr. Juan Hiriart, Head of the Creative Technologies Academic Subject Group, School of Arts, Media and Creative Technologies, University of Salford, United Kingdom. I started my professional career in 1994, working as an illustrator and concept artist, producing art pieces for books, and concept art/storyboards for TV commercials and films. This work led to a position as a lead multimedia developer in a television research and production lab (LabPUC13), where I led a team of designers producing animations and motion graphics pieces for one of the biggest TV broadcasters in Chile. From 2003 to 2007, I worked as a Project leader within an academic research centre, leading a multidisciplinary team of designers, programmers, and educational researchers producing interactive media resources for formal and informal learning contexts. Along with the creative direction of this centre, my responsibilities also involved managing the relationships with the Chilean Government, the International Cooperation and Development European Commission and the Government of Trento along with partnerships with European and American academic institutions.
Between 2009 and 2014, I worked in the games industry, developing digital games for clients such as BBC, ITV, United Airlines, Sony, Phillips, EMI, Pepsi, Vimto, Cancer Research and Cambridge ESOL. These projects were played by millions of people, received important awards (DADI, Big Chip, Roses Design, Webby, among others), and were featured in the first place in highly competitive markets such as the Apple (UK) App Store.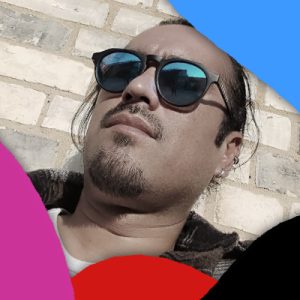 Mario Tuki, Rapa Nui – Chile, has been a contemporary Rapanui music promoter since 2004 under the artistic pseudonym of Amahiro. He is a key player in the dissemination of the #newrapanuimusic through the name of Ama Rapa Nui: Culture & Heritage. This cultural and heritage management organization continues with the dissemination of the #newmoai concept, which portrays and promotes the development of Contemporary Rapanui Music bands outside of Easter Island.