THE 33rd ANNUAL


PRESERVATION DESIGN AWARDS

SAVE THE DATE – Thursday, September 29, 2016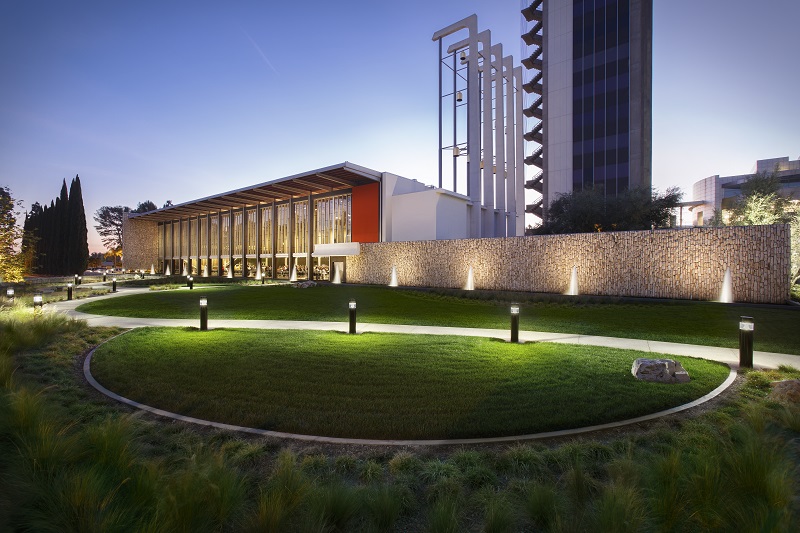 Thursday, September 29, 2016
The Arboretum at Christ Cathedral (Crystal Cathedral)
13280 Chapman Avenue
Garden Grove, California 92840
4:30–6:00 pm The Arboretum Tour (ticket required)
6:00–7:00 pm Cocktail Reception
7:00–7:45 pm Dinner
7:45–8:45 pm Presentation of the Awards
The Preservation Design Awards will be presented at a gala event at the Arboretum at Christ Cathedral, Garden Grove, California. It promises to be a memorable event, celebrating winning projects that represent California's diverse culture and history in the built environment.
The California Preservation Design Awards is a statewide hallmark, showcasing preservation design excellence by 25 firms and individuals. The California Preservation Foundation celebrates and recognizes exemplary work in historic preservation, restoration, rehabilitation, sustainability, studies, reports and other significant categories in the preservation field through the Preservation Design Awards.
Tickets must be purchased in advance. Online Registration is now closed. Please call 415-495-0349 if you have any questions about registering.
PRESERVATION DESIGN AWARD WINNERS
500 Capp Street Interior Finishes Restoration, San Francisco
Bridging Los Angeles Documentary, Los Angeles
CBS Columbia Square, Los Angeles
Citywide Historic Context Statement for LGBTQ History in San Francisco,
Civic Center Cultural Landscape Inventory, San Francisco
Cucamonga Service Station, Rancho Cucamonga
Diane B. Wilsey Center for Opera, San Francisco
Digital Media Arts Center (DMAC) at Chapman University, Orange
Doyle Drive Corridor at the Presidio of San Francisco–HALS/HAER/HABS, San Francisco
Golden State Mutual Life Insurance Building, Los Angeles
Grand Central Air Terminal, Glendale
Historic Pasadena Smart Phone App, Pasadena
Hollenbeck Terrace, Los Angeles
Home Savings and Loan Association, Montebello Branch, by Millard Sheets Studio, Los Angeles
Mission Beach Boardwalk Reconstruction, San Diego
Mission Santa Barbara, Santa Barbara
Noble Chapel Restoration, Colma
Osborn Electriquette Reconstruction, San Diego
Palm Springs Art Museum Architecture and Design Center, Edwards Harris Pavilion, Palm Springs
Presidio Officers' Club, San Francisco
Rehabilitation and Seismic Retrofit of Building 209 at the Veterans Affairs West Los Angeles Health
Care Center, Los Angeles
San Francisco War Memorial Veterans Building, Seismic Upgrade & Improvements, San Francisco
San Joaquin Experimental Range, Coarsegold
The Preservation Resource Center at the Shotgun House, Santa Monica
Senior Women's Hall, Berkeley
TRUSTEES AWARD FOR EXCELLENCE IN HISTORIC PRESERVATION
Citywide Historic Context Statement for LGBTQ History in San Francisco,
San Francisco