This page is sponsored by…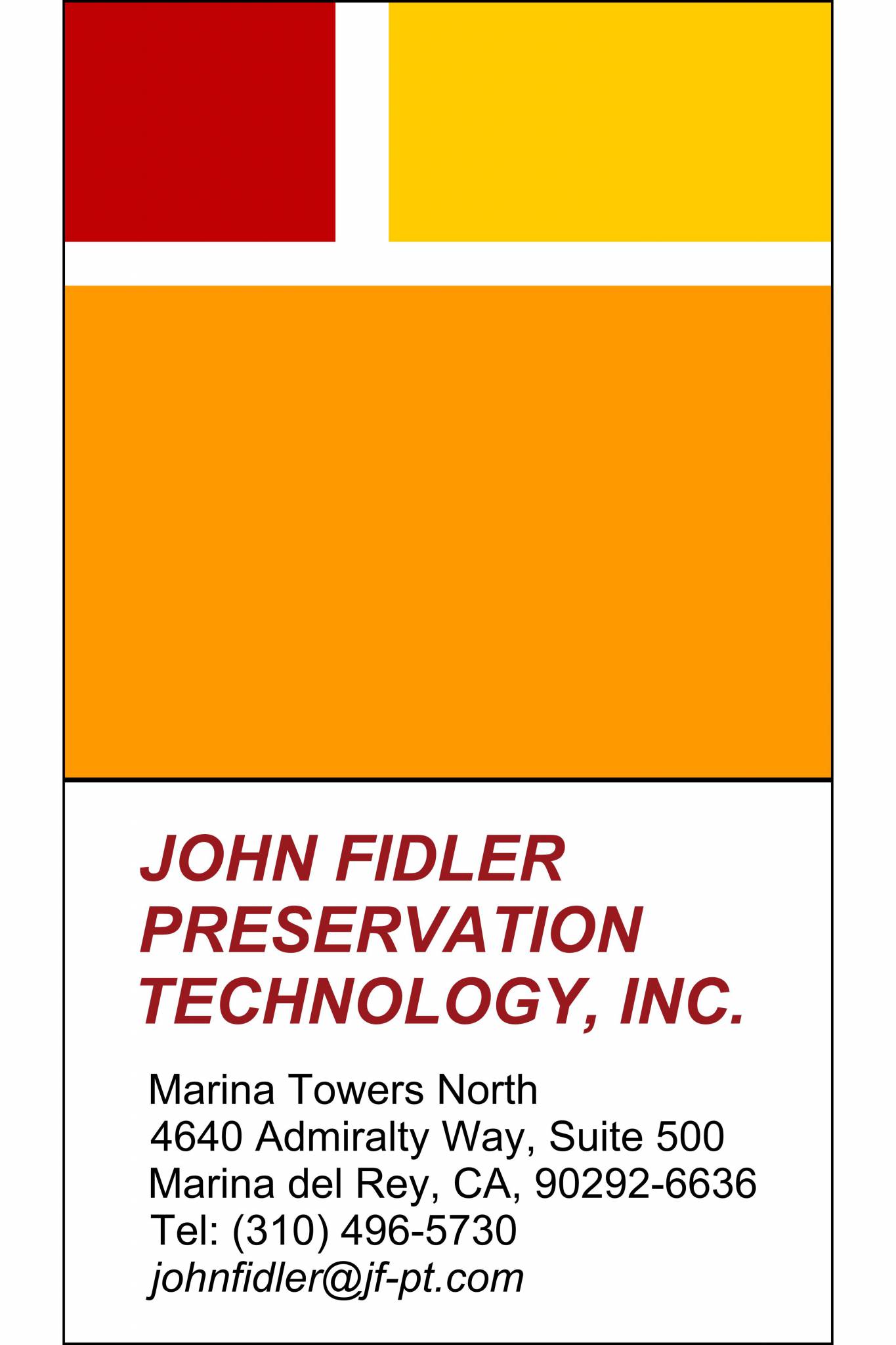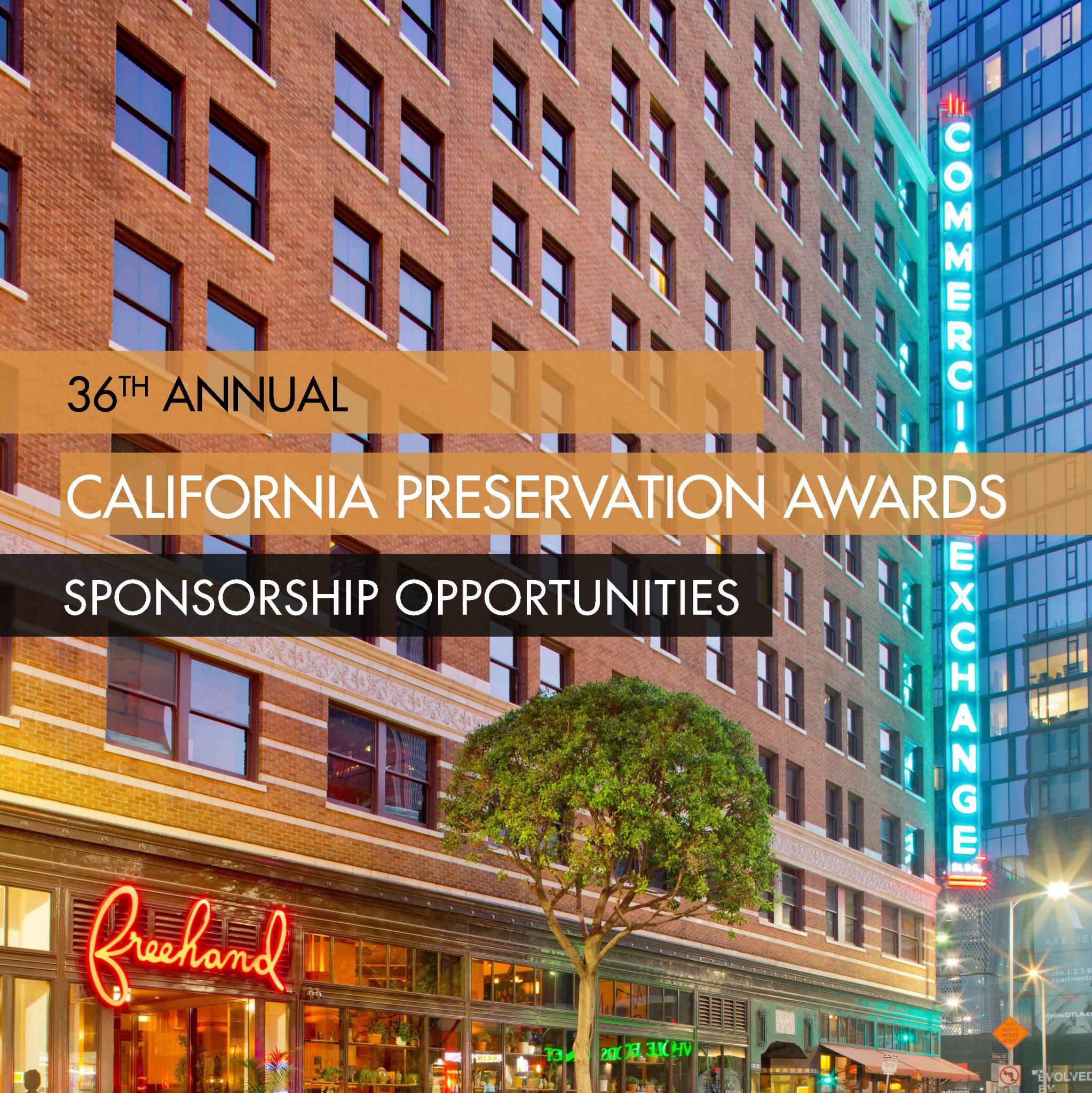 John Fidler Preservation Technology Inc.
Western Specialty Contractors
Sponsorship Opportunities
About CPF and the Awards
The California Preservation Awards are a statewide hallmark, showcasing the best in historic preservation. The awards ceremony includes the presentation of the Preservation Design Awards and the President's Awards, bringing together hundreds of people each year to share and celebrate excellence in preservation.
The California Preservation Foundation (CPF), a 501c3 nonprofit, was incorporated in 1978. We now support a national network of more than 30,000 members and supporters. Click here to learn how you can become a member.
California Preservation Awards Sponsorship
To learn about CPF's sponsorship opportunities, including how you can sponsor this page, click here or email us.
Academy Museum of Motion Pictures
The Academy Museum of Motion Pictures: conservation of the Streamline Moderne facades of the Saban Building in Los Angeles is the winner of a 2019 Preservation Design Award for Technology and Craftsmanship. Award recipients are selected by a jury of top professionals in the fields of architecture, engineering, planning, and history, as well as renowned architecture critics and journalists. In making their decision, the jury noted that the project was a model for preservation integrity, stating, "many consultants had looked at it and said the building was beyond repair, but they did it. They saved so much – it's not just excellent craftsmanship, but great preservation. They demonstrated the level of integrity that can be brought to an old building like that."
The Award will be presented on Friday, October 18, 2019 at a gala dinner and awards ceremony at the InterContinental Mark Hopkins in San Francisco. Tickets and sponsorship options are available at californiapreservation.org/awards.
About this project
From mid-2016 to the early months of 2019, a multidisciplinary team of preservation specialists including architects; structural, building technology, testing and corrosion engineers; architectural conservators; a general contractor and specialist masonry and tiling subcontractors  worked tirelessly to stabilize, repair and restore the 1939 Streamline Moderne style facades of the former May Co. department store, now Saban Building – part of the new Academy Museum of Motion Pictures.
Their use of innovative repair techniques combined with traditional skills and materials exemplifies best practice in architectural conservation encompassed under the Secretary of the Interior's Standard for Preservation, and by the California Preservation Foundation's award classification for craftsmanship / preservation technology.
Designed by Albert C. Martin Snr., and the May Co.'s in-house architect Samuel A. Marx, the building is particularly notable for the tall gold-glass mosaic and black granite corner feature at Fairfax and Wilshire. The Los Angeles Conservancy described its architectural design as one of the finest examples of the Streamline Moderne style in the city.
Header image of Academy Museum of Motion Pictures, Exterior Rendering © Renzo Piano Building Workshop/ © Academy Museum Foundation/Image from L'Autre Image
All other photos © John Fidler Preservation Technology Inc., for the Academy Museum of Motion Pictures.
About John Fidler Preservation Technology Inc.
John Fidler is a British-licensed architect with two postgraduate degrees in building conservation. Until 2006, he was the Conservation Director of English Heritage in London. He established the consultancy practice, John Fidler Preservation Technology Inc., in 2012, offering his forty years of international, award-winning, technical experience in support of owners, architects, engineers, conservators and contractors concerned with the conservation, restoration and rehabilitation of historic buildings, ancient monuments and archaeological sites. Based in Marina Del Rey, California, the small business enterprise provides internationally-renowned technical expertise in the study of historic building materials and construction, their forms of decay and deterioration, and in their benign, cost-effective and sustainable treatment (including all aspects of cleaning, repair and maintenance). The firm has particular expertise relating to brick, stone and terra cotta masonry; mortars, plasters and grouts; concrete deterioration and repair; structural timber decay and its treatment; ceramic wall and floor tiles; and all forms of traditional roofing. Other services range from site master planning to disaster preparedness. Current work includes the stabilization of the masonry ruins of the 1768 plantation house of Menokin, Warsaw, VA; the repair of terra cotta facades on the 1915 First Congregational Church of Long Beach, CA; advising the Irish Government on masonry repairs to the 1690's Baroque castle gates and to the 1780's Leinster House in Dublin; and editing the fourth edition of the late Sir Bernard Feilden's Conservation of Historic Buildings (Routledge, forthcoming).
Project Team
Project Lead
John Fidler, RIBA, John Fidler Preservation Technology Inc
Project Manager
Lauren Burdelsky, Paratus Group
Structural Engineer
David Cocke, SE, Structural Focus
Maria Mohammed, S.E.
Building Technology Engineer
Scott M. Pons, PE, Preservation Engineers
Architectural Consultants
Kaitlin Drisko, Drisko Studio Architects
Bob Knight, Drisko Studio Architects
Architectural Conservators
Rosa Lowinger, FAIC, RLA Conservation
Christina Varvi, RLA Conservation
Corrosion Engineer
Gina Crevello, Echem Consultants LLC
Testing Engineer
Tim Foster, PE, Specialized Testing Inc.
Materials Laboratory
John Walsh, Highbridge Materials Consulting Inc
Metric Surveyors
Chris Grey, FRICS, GB Geotechnics USA Inc.
General Contractor
John Birch, Matt Construction
Specialty Sub-Contractor Masonry
Guillermo Villegas, Western Specialty Contractors Inc.
Specialty Sub-Contractor Tiling
Dan Salinas, Premier Tile & Marble