Register for this Event
Endangered Sites of Diversity with the National Trust for Historic Preservation
Endangered Sites of Diversity with the National Trust for Historic Preservation
CPF's Diversity Series with the National Trust for Historic Preservation highlights endangered California sites, two of which are currently named on the National Trust's "11 Most Endangered Historic Places" list. Since 1988, the annual list publishes information about the imminent threats facing the nation's greatest treasures. The 2020 list includes a diverse mix of historic places nationwide featuring many of the cultures, stories, and experiences that help tell the full American story. Dozens of sites have been saved through the work of the National Trust, its partners, and local preservationists across the country. This series focuses on three significant California places: the Lyon Martin House in San Francisco, the home of a pioneering lesbian couple, the Harada House in Riverside, the center of a landmark case regarding property ownership by a Japanese family, and the West Berkeley Ohlone Shellmound and Historic Village Site in Berkeley, one of the earliest known Ohlone settlements on the shores of San Francisco Bay, with a village dating back 5,700 years. All three sites are in immediate danger of demolition or from disrepair.
See descriptions for each of these programs below...
Part 1: SAVE LGBTQ History: Lyon Martin House, San Francisco | 1/19 - 12-1 PM
Part 2: SAVE Immigrant History: Harada House, Riverside | 1/26 - 12 - 1 PM
Part 3: SAVE Ohlone Heritage: West Berkeley Shellmound, Berkeley | 2/2 - 12-1:00 PM PST
All Three Parts Moderated By...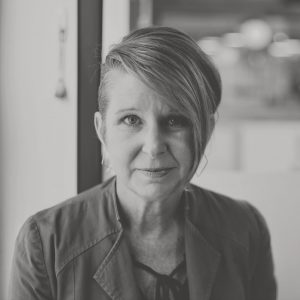 Christina Morris, Senior Field Director, Los Angeles, National Trust for Historic Preservation. Chris Morris is the Campaign Manager of Where Women Made History for the National Trust for Historic Preservation, a new, multi-year, organization-wide effort to bring more recognition and respect to women's achievement, and more truth and equality to our shared history. A skilled preservation professional and dedicated advocate with nearly twenty years of architectural and advocacy experience, Chris is passionate about helping people, organizations, communities, and civic leaders utilize every tool available to save the places that matter most to them. While her work is wide-ranging to be inclusive of sites and issues that represent our history and tell the diverse American story, she has a personal interest and training in the history, design, and materials of the twentieth century. Chris holds a Bachelor of Arts in Classical Studies from Trinity University and a Masters in Historic Preservation and Conservation from The School of the Art Institute of Chicago.
Part 1: LGBTQ History: Lyon Martin House, San Francisco | 1/19 - 12-1 PM
Currently under threat of redevelopment after sale to new private owner. Phyllis Lyon and Del Martin had no idea that their search for women like themselves would lead them to co-found in 1955 the Daughters of Bilitis, the first US organization for lesbians. Along with the Mattachine Society, which was founded in 1950, the two organizations planted the seeds for what would ultimately become an international social and political movement that has fought for the rights of LGBTQ people ever since.
Phyllis and Del were both journalists, publishing a Daughters of Bilitis magazine, The Ladder, as a natural extension of the organization's work, and they co-authored Lesbian/Woman, which was published by Glide Publications in 1972. Their home would become a gathering place within the city's lesbian community and the site of various meetings and events. Lyon and Martin made history in 2004 when they were the first couple to be married by San Francisco officials in defiance of California's prohibition of same-sex marriage.
When the state Supreme Court tossed out the homophobic law, the women were the first same-sex couple to legally marry in California on June 16, 2008. Their home, and its adjacent lot where Del and Phyllis had a garden, are the last parcel of undeveloped land atop Noe Valley, and the recent sale of the property to a new private owner has sparked fears that it is target for new development. While the property was recently approved for an expedited landmarking process, there is still considerable concern for the fate of this little-known historic site of LGBTQ rights and activism, and how it can be preserved in a way that keeps Del and Phyllis' legacy alive.
Speakers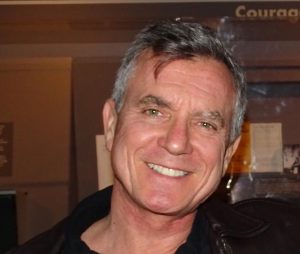 Terry Beswick, Executive Director, GLBT Historical Society. Terry Beswick has served as executive director of the GLBT Historical Society for 5 years. At the height of the HIV/AIDS epidemic in San Francisco, he was a founding member of the local ACT UP and was the first national coordinator of ACT NOW, the national AIDS activist network. He advocated for HIV/AIDS research and treatment with Project Inform, the Human Rights Campaign and the White House Office of HIV/AIDS Policy. After the advent of effective treatments for HIV, Beswick worked as a journalist for the Bay Area Reporter and other LGBTQ community publications. More recently, he spearheaded a successful campaign to preserve the Castro Country Club for the queer recovery community in San Francisco, co-founded the Castro LGBTQ Cultural District and co-chaired the San Francisco LGBTQ Cultural Heritage Strategy. Beswick was a Community Grand Marshal for the 50th Anniversary San Francisco LGBTQ Pride Parade and Celebration in 2020. He holds an MFA in playwriting from San Francisco State University.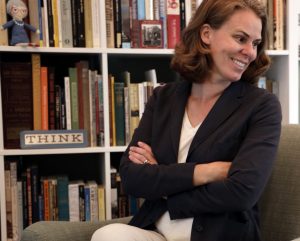 Shayne Watson, Principal, Watson Heritage Consulting (WHC). WHC was founded in San Francisco in 2014 by Shayne Watson, an award-winning architectural historian and historic preservation planner with almost two decades of experience in the field. WHC's work has been recognized by California's two most prestigious awards in historic preservation: the Governor's Historic Preservation Award and the California Preservation Foundation's Trustees Award for Excellence in Historic Preservation. Shayne Watson exceeds the Secretary of the Interior's Professional Qualifications for History and Architectural History (36 CFR Part 61).
Part 2: Immigrant History: Harada House, Riverside | 1/26 - 12:00 - 1:00 PM
A National Historic Landmark and one of NTHP's 2020 "11 Most Endangered Places." As the subject of a landmark Superior Court decision granting the Harada family the right to continue to own the property, the Harada House represents an early challenge to restrictive anti-immigrant and racist property laws and a test of laws that defined citizenship by birth. The Harada family, comprised of Japanese immigrants and American-born citizens, lived in the home until forcibly incarcerated in 1942. They returned there after the war and maintained ownership until Sumi Harada died in 2000. Harada House has fallen into such disrepair it is now at risk of collapse. Local advocates have launched a campaign to rehabilitate the house and open it to the public as part of the Museum of Riverside. Since they submitted an application for the 11 Most early in 2020, they have secured a $500K grant from the National Park Service, garnered excellent media attention, and raised over $200K in private funds from nearly a dozen states. They will be issuing an RFP in early 2021 for consultants to do Phase 1 of their restoration and stabilization work and are actively working on development of an interpretive center for the site.
Speakers
Robyn Peterson, Director, Riverside Metropolitan Museum. Ms. Peterson is a museum professional with over three decades of experience and has been the Director of the Riverside Metropolitan Museum since 2017. Previous to joining Riverside, she was Executive Director of the Yellowstone Art Museum in Billings, Montana. There, Peterson initiated and led a successful $7.5 million capital and endowment campaign at the Yellowstone Art Museum, where she oversaw a staff of 18 and led the museum in achieving accreditation in 2016 from the American Alliance of Museums, according to the release.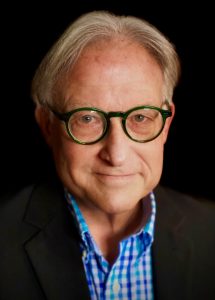 Mark H. Rawitsch, Author, The House on Lemon Street. Mark Rawitsch is the author of The House on Lemon Street, Japanese American Pioneers and the American Dream, published by the University Press of Colorado in 2012 as the first publication in the George and Sakai Aratani Nikkei in the Americas Series, developed by Layne Ryo Hirabayashi at the University of California Los Angeles. The book was the inaugural winner of the Crader Family Book Prize in American Values in 2013. Mark first met Sumi Harada at the Harada House in 1976 and has been involved with telling the Harada family story and helping to preserve Harada House National Historic Landmark ever since.
Part 3: Ohlone Heritage: West Berkeley Shellmound, Berkeley | 2/2 - 12-1:00 PM
One of the National Trust for Historic Preservation's 2020 "11 Most Endangered Places." The West Berkeley Shellmound is one the most important and earliest known Ohlone settlements on the shores of San Francisco Bay, with a village dating back 5,700 years, this site served as a burial and ceremonial ground, as well as a lookout and communications site, with the repository of shells, ritual objects, and artifacts forming a massive mound. When Spanish missions began enslaving Ohlone people, many remaining villagers fled. Shell material was later removed by Gold Rush settlers to fertilize farms and line streets. The site was mapped in 1907, and UC Berkeley archaeologists removed 95 human burials and 3,400 artifacts before the shellmound was leveled in the 1950s.Today, the site is still an active place of Ohlone prayer and ceremony, and burials remain under the surface throughout the area--currently a paved parking lot. Although plans to build a large condo project on the site are now on hold, the privately owned site's future is uncertain.