Planes, Trains, and Automobiles: Historic Preservation & Transportation Series
Planes, Trains, and Automobiles: Historic Preservation & Transportation Series
Don't miss this journey through our land and skies by examining our mobile heritage. From roadside pop architecture, to plastic prefabricated homes, sleeky stainless steel travel trailers, and the preservation of motels and trailer parks. This three-part series concludes with practical methods and lessons learned from the regulatory process in protecting and evaluating this unique transportation related landmarks, landscapes, and resources. The series includes full recordings. Part 3 includes a special resource packet, access to all three recordings, a certificate of attendance, and AIA, AICP, or ASLA CEUs.
This series includes the following programs, which can be selected individually or together:
Part 1: Airplanes, Airstreams, and UFOs - Historic Moving Design Typologies - Thursday, September 2, 2021 | 12 PM - 1 PM Pacific
Part 2: Hop on Roadside Pop - Thursday, September 9, 2021 | 12:00 AM - 1:00 PM Pacific
Part 3: The Preservation Primer to Rail, Road, and Infrastructure Consultation - Thursday, September 14, 2021 | 9:00 AM - 12:00 PM Pacific
Part 1: Airplanes, Airstreams, and UFOs - Historic Moving Design Typologies Thursday, September 2, 2021 | 12 PM - 1 PM Pacific
Join us for a quirky look at our architectural "air"-itage – a breezy look through at some unique exemplars of movable design, including vintage planes, travel trailers, and the space age UFO architecture engendered by the Futuro House.
Wayne Donaldson will give us a tour of historic vintage planes and the plastic architecture of his Futuro House. California-based and Chicago-born Illustrator, Brad Cornelius will talk about his years of experience renovating Airstream trailers, culminating in the restoration of his 56-foot houseboat in Sausalito.
Speakers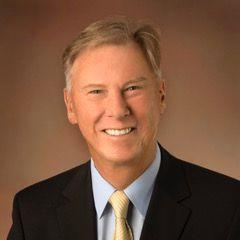 Wayne Donaldson, FAIA, Architect & Emeritus Trustee of the California Preservation Foundation. Mr. Donaldson is President of award winning Architect Milford Wayne Donaldson, FAIA, Inc. since 1978, specializing in historic preservation services. He is licensed to practice architecture in California, Nevada and Arizona and holds a certified license from the National Council of Architectural Registration Boards. Mr. Donaldson is affiliated with several historical and preservation organizations and is a past president of the California Preservation Foundation and past chairs of the State Historical Building Safety Board, the State Historical Resources Commission, the California Missions Foundation and the Historic State Capitol Commission.
Mr. Donaldson served as the California State Historic Preservation Officer from 2004-2012. From 2010-2019 Mr. Donaldson served as Chair of the Advisory Council on Historic Preservation appointed by President Barack Obama.
In 2021, The Donaldson Futuro was listed in the National Register of Historic Places and as a California Historical Landmark #1068. Mr. Donaldson also owns vintage aircraft that he flies on a regular basis.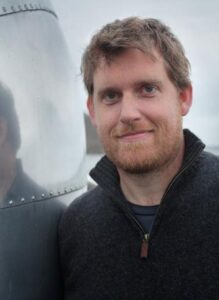 Brad Cornelius, Illustrator, "The Newbies Guide to Airstreaming" & "The (Nearly) Complete Guide to Airstream Maintenance." Brad Cornelius is a lifelong illustrator and designer. He and his wife Melissa began living their Airstream life in 2003. Their years of experience renovating Airstreams laid the groundwork and confidence to restore a 56-foot houseboat into their current residence in Sausalito, CA.
Born and raised outside Chicago, is mostly self-taught in the arts, spending much of his childhood drawing Disney characters, studying animation, and learning watercolor, oil and acrylic painting along the way. After a year at the American Academy of Art in Chicago, he completed a Studio Art degree at Principia College.
Part 2: Hop on Roadside Pop | Thursday, September 9, 2021 - 12:00 PM - 1:00 PM Pacific
A fast-moving, image-heavy journey through our road's most iconic programmatic and mimetic icons. Photographers of roadside architecture will join authors of the leading books on roadside architecture to discuss their favorite and most beloved roadside architecture from California and across the U.S.
Speakers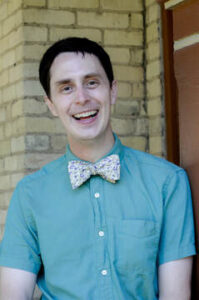 Jeremy Ebersole, Executive Director, Milwaukee Preservation Alliance. Leaping Muffler Men in a single bound, Jeremy is a passionate lover of all things quirky, off-beat, and eccentric. Growing up on a solid 1980s diet of Midwestern drive-in movie theatres, a requisite college cross-country Route 66 road trip, and a stint amongst the exquisite movie palaces of Los Angeles, his appetite for mimetic architecture, flashy signs, Art Deco chevrons, and Googie boomerangs is limitless. Jeremy recently completed his Master's degree in Historic Preservation amidst the neon, trees, and neon trees of Portland at the University of Oregon where his thesis explored regulatory strategies for preserving historic neon signs. He currently serves as Executive Director at the Milwaukee Preservation Alliance in Wisconsin and is on the Board of the Society for Commercial Archeology. Jeremy previously worked in Massachusetts with the Essex National Heritage Commission, in Philadelphia as the regional National Heritage Areas Communications Coordinator with the National Park Service, built a labyrinth along the border of the ancient Roman Empire in Germany, dug through ancient dirt pursuing below-ground archaeology in Israel, and of course worked at multiple old neighborhood cinemas. Jeremy holds fast to his conviction that the best architecture is the kind that makes you smile.
Troy Paiva, AKA Lost America, has been creating light painted night photography in abandoned locations and junkyards since 1989. His documentarian, yet surrealist–sometimes playful, sometimes haunting work examines the evolution and eventual abandonment of the communities, infrastructure and social iconography spawned during America's 20th century expansion into the cities and deserts of the West–and the intensely exhilarating, yet strangely comforting act of sneaking around in the middle of the night, creating art from its ruins.

Over the last eleven years this website has gone viral repeatedly, spawning millions of hits. Troy's imagery has appeared in print, in over a dozen countries–including three Stephen King book covers–and two award-winning monographs: "Lost America: Night Photography of the abandoned Roadside West" in 2003 (Motorbooks International), and "Night Vision: The Art of Urban Exploration" in 2008 (Chronicle Books). Troy's work has appeared in museums and galleries in New York, Los Angeles, Sweden and San Francisco. In 2010 and 2011 he appeared as a guest judge on the Singapore reality TV show The Big Shot.

The current craze over light painted night photography in abandoned places started right here, with this website, back in 1999. As a result, Troy's low cost, high impact light painting techniques have been emulated all over the world. The "Lost America" body of work is a true original.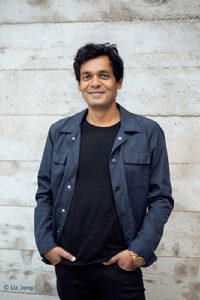 Ashok Sinha, Architectural Photographer and Author of Gas and Glamour. I'm an architecture and interiors photographer and filmmaker based in New York City. I fell in love with architecture while photographing Brazilian architect Oscar Niemeyer's masterpiece Niteroi Contemporary Art Museum in Rio de Janeiro on a travel assignment. Ever since, I've worked on a variety of residential, workplace, commercial and educational projects worldwide with the aim of creating timeless images that capture a sense of place. Many years of experience and a background in digital media has taught me to think creatively as well as work collaboratively with my clients. My first book Gas and Glamour, a celebration of roadside architecture built in Los Angeles during America's golden age of the automobile launched in 2020 and was chosen as one of the top picks of the year by The Wall Street Journal and Los Angeles Magazine. I serve as a co-chair of the Marketing & Communications Committee at AIA New York and a founder of Cartwheel Initiative, a nonprofit that empowers disadvantaged youth through the power of visual storytelling. My studio is a certified New York City Minority Business Enterprise (MBE)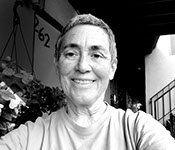 Debra Jane Seltzer has been documenting signs, buildings, and statues for more than 15 years. She has logged more than 300,000 miles maniacally gathering photos from 48 states. Her comprehensive website, RoadsideArchitecture.com, features more than 2,400 pages and over 60,000 photos. Since 2007, Debra Jane has been writing about vintage signs for the Society for Commercial Archeology Journal.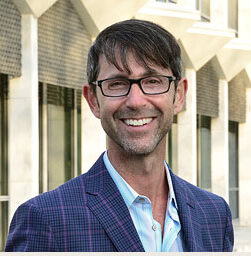 Martin Treu is an architect, author, graphic designer and urbanist. For the past two decades he has been tracking the historic evolution of the American commercial corridor. Martin is author of Signs, Streets, and Storefronts. The book addresses more than 200 years of signs and place-marking along America's commercial corridors. From small-town squares to Broadway, State Street, and Wilshire Boulevard, Martin Treu follows design developments into the present and explores issues of historic preservation.
Part 3 Seminar: Preservation Primer to Infrastructure & Roadside Resources | Tuesday, September 14, 2021 - 9:00 AM - 12:00 PM Pacific
This focused program on transportation resources will interest advocates and practitioners alike. This intermediate-level examination will provide a 360-degree view of a variety of transportation-related projects, processes, and typologies. An architect, cultural resources consultants, landscape architect, and practicing architectural historians will look both at the regulatory process (Section 106, Section 4(f), CEQA) and the design-build process. Several transportation-based case studies will be highlighted, and we will close with a deep-dive Q&A among the experts on our panel.
Speakers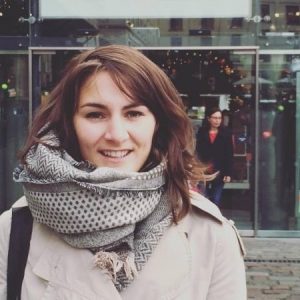 Helen Blackmore, Senior Environmental Planner and Branch Chief, Architectural History, Caltrans. I am a professional architectural historian with academic tendencies. I am originally from England and moved to Canada to complete my BA, and then to the US for my MSc. Working in the Bay Area for a project delivery company has provided opportunities and challenges in the application of my personal preservation ethics and ideas on how the field should move forward. I strive to learn new theories and methodologies with the goal of furthering the field that I grew up loving and admiring.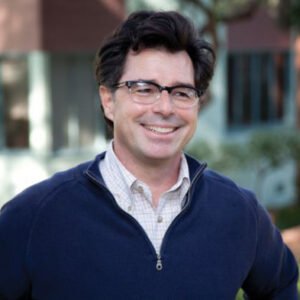 Robert Jay Chattel, AIA. In 1994, historic architect Robert Chattel established Chattel, Inc., a historic preservation consulting firm based in Los Angeles. The firm specializes in applying the Secretary of the Interior's Standards for the Treatment of Historic Properties (Secretary's Standards) and interpreting federal, state, and local historic preservation law and regulations. Robert has more than 35 years experience in historic preservation and is a nationally recognized expert on interpreting the Secretary's Standards and applying incentives to rehabilitate and expand historic buildings.
In 1991, Robert received the California Preservation Foundation's first President's Award for his efforts to preserve the Los Angeles Central Library, while a planner at the Community Redevelopment Agency of the City of Los Angeles, and the Beverly Hills Waterworks, the subject of his Columbia University Master's Thesis, as a volunteer for Friends of the Waterworks. He has served on the boards of a number of non-profit organizations including the Society of Architectural Historians/Southern California Chapter, Breed Street Shul Project, California Preservation Foundation, and California Historical Society.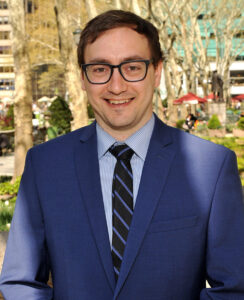 Eduard Krakhmalnikov, Director of Public Engagement Programs Eduard directs the Trust's strategic programming and volunteer initiatives, ensuring that ongoing investments become lively platforms for meaningful experiences. He comes to the Trust with a background in public-space activation, program management, and landscape history. Prior to joining TNM, Eduard managed The Cultural Landscape Foundation's public education and research program, where he also served as the Foundation's Inaugural Boasberg Founder's Fellow in 2012. In 2013, he was selected for the US/ICOMOS International Exchange Program to work with the conservation unit of the Galway County Council, Ireland. He received the Damaris Horan Prize Fellowship in Landscape History from the Royal Oak Foundation in 2014, resulting in a year-long stay and multiple projects at Charlecote Park, a 250-acre, 16th century deer park and country house operated by the National Trust of England. Eduard also held a position with Biederman Redevelopment Ventures in New York, where he developed programming plans for public spaces in Georgia, Wisconsin, North Carolina, Maryland, Minneapolis, and Shenzhen, China. He holds dual master's degrees in landscape architecture and in heritage conservation and preservation from the University of Minnesota.
Stephen Mikesell is the owner of Mikesell Historical Consulting, a small firm that specializes in Section 106 compliance and historic bridge projects. Mikesell has a BA from Harvard University and an MA in history from UC Davis. He has worked in historic preservation for nearly 30 years, including 9 years as deputy state historic preservation officer, four years as project director at ICF International, 10 years as partner with JRP Historical Consulting, and 7 years with Caltrans in Sacramento. He is the author of Historic Highway Bridges of California and is currently shopping a manuscript on the history of the two generations of Bay Bridge work in the Bay Area.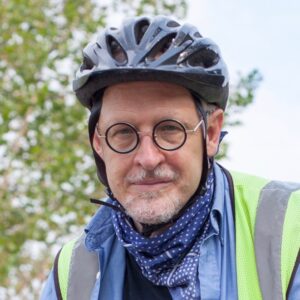 James Papp, PhD, Architectural Historian and Principal in Historicities. James is a three-time chair of San Luis Obispo's preservation commission; and Executive Director of The Coastal Awakening, a nonprofit focusing on the avant-garde movements that have flourished on the Central Coast. Schooled at UCSD and UCLA, he did a postdoc in American cultural studies at the Free University of Berlin, taught American cultural studies in Bratislava while teaching post-Communist cultural studies in Vienna, and was an academic editor in New York. He writes monthly columns and makes monthly radio appearances on California preservation, planning, and racial history.