You can join us in investing in the future of preservation by making a donation to CPF's Student Scholarships Fund. Every dollar contributed to this fund goes directly to students, through our various scholarship programs.
CPF Membership
CPF members support our work and receive discounts on all of our programs.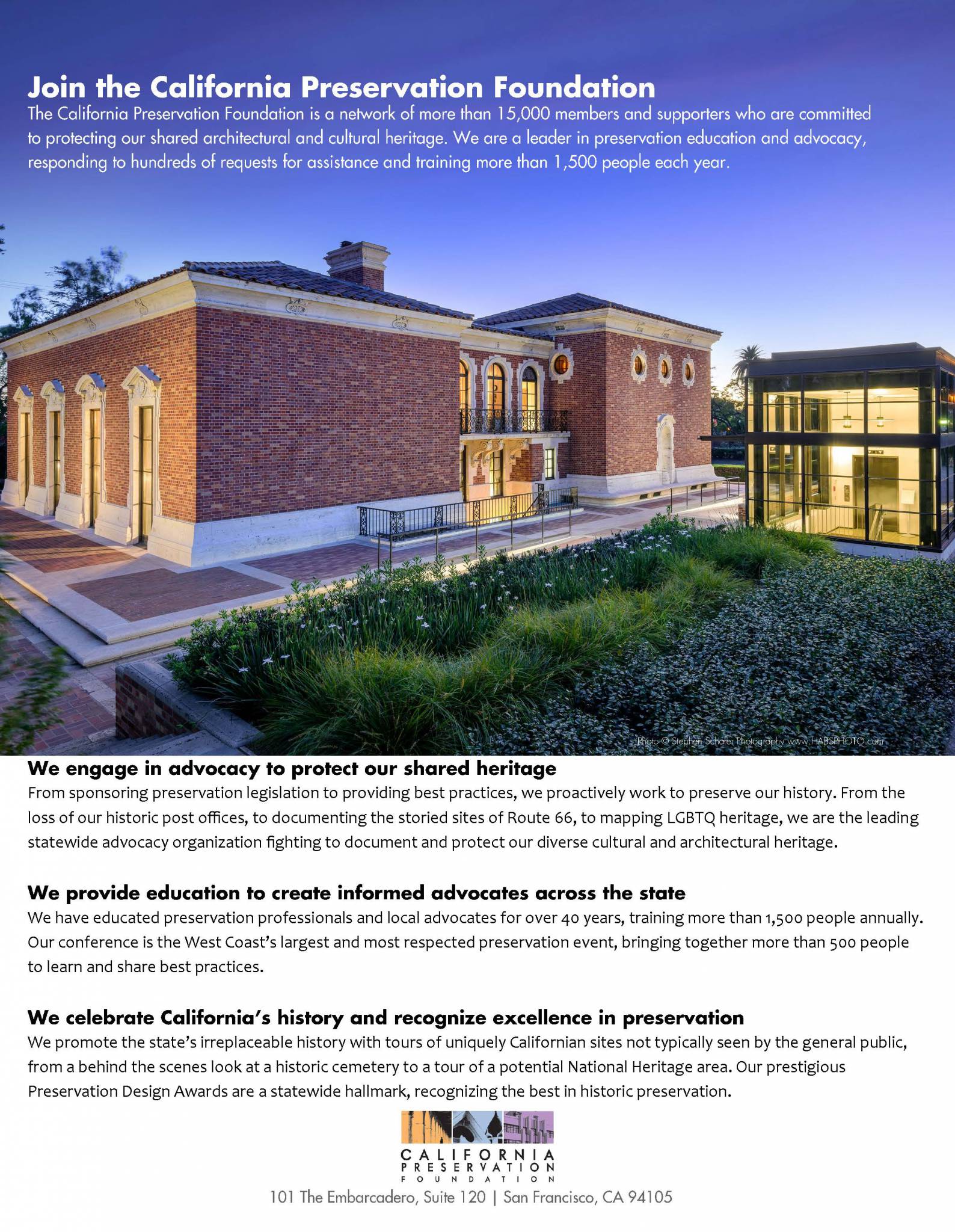 Get CPF updates
Sign up below to receive advocacy alerts and updates from CPF.