The Politics of Preservation: Who Decides the Relevancy of Resources?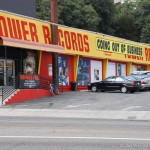 Recognizing the need to protect historic and pre-historic resources in the United States began with the Antiquities Act, approved by President T. Roosevelt in June 8, 1906. The act gave President Roosevelt and all other presidents after him, the discretionary right to grant National Monument status to areas of federal public lands and waters that possess significant historical, scenic and/or scientific values (large and small). This act was prompted by civic-minded elites in response to the close of 19th century expansion and literally the end of the road for the American Frontiersman. Resources were chosen by the elite and protected by the president in order to preserve traditional American ideals supported by cultural politics based on class and nationality.
Today, potential historic resources can be nominated by scholars (including a State or Tribal Preservation Officer), private owners, or any interested member of the general public. Cultural politics continue to play a role in the process of historic nominations, but now it is a much more democratic process. The final say is no longer in the hands of the Commander in Chief. Rather, city commissions made up of community members determine what is regarded worthy, what history is remembered, what images of our nation are projected (and protected), and who is represented.
Distance Remains in the Political Process of Preservation
Despite the movement towards public participation in the politics of preservation, the power to designate valuable resources is still too far removed from the neighborhoods affected by the approval, or denial, of a historic resource. Additionally, outside influences (developers, potential owners, city officials) often dissuade local government officials from designating valuable resources, usually for the sake of short-term profit or a misunderstanding the benefits of preservation. I argue here that there is further room for growth towards handing over the political process of preservation to neighborhoods; city council should have to answer to neighborhoods and not for them!
To back up my assertions, I will turn to three recent examples of City officials winning out over community advocates
The Tower Records building in Los Angeles: Denied landmark status in 2013 because it only had 'cultural significance.'
Hanna-Barbera Studios in Los Angeles: Denied landmark status by the City's Heritage Commission.

Although the commission was reluctant to deny status, and received pressure from the Mayor's administration, they were unanimous in their support of Time Warner to deny landmark status. Warner planned to sell the property to Universal Studios.

Gold Dust Lounge in San Francisco: Denied landmark status by a 5-2 vote in 2012. The mixed opinions regarding the bar's significance came down to what all other landmarks that meet the fate of demolition face: it has cultural significance, but lacks architectural strength to stand out as significant.
Neighborhoods should have the final say on what resources are designated. The way that our political system currently works, it is likely that the system of nomination and designation will remain the same. In that case, neighborhoods need to be empowered with the knowledge and nomination tools to at least influence City Council concerning what is relevant (or not) to their communities – including but not limited to architectural and cultural resources of importance.