Award Winners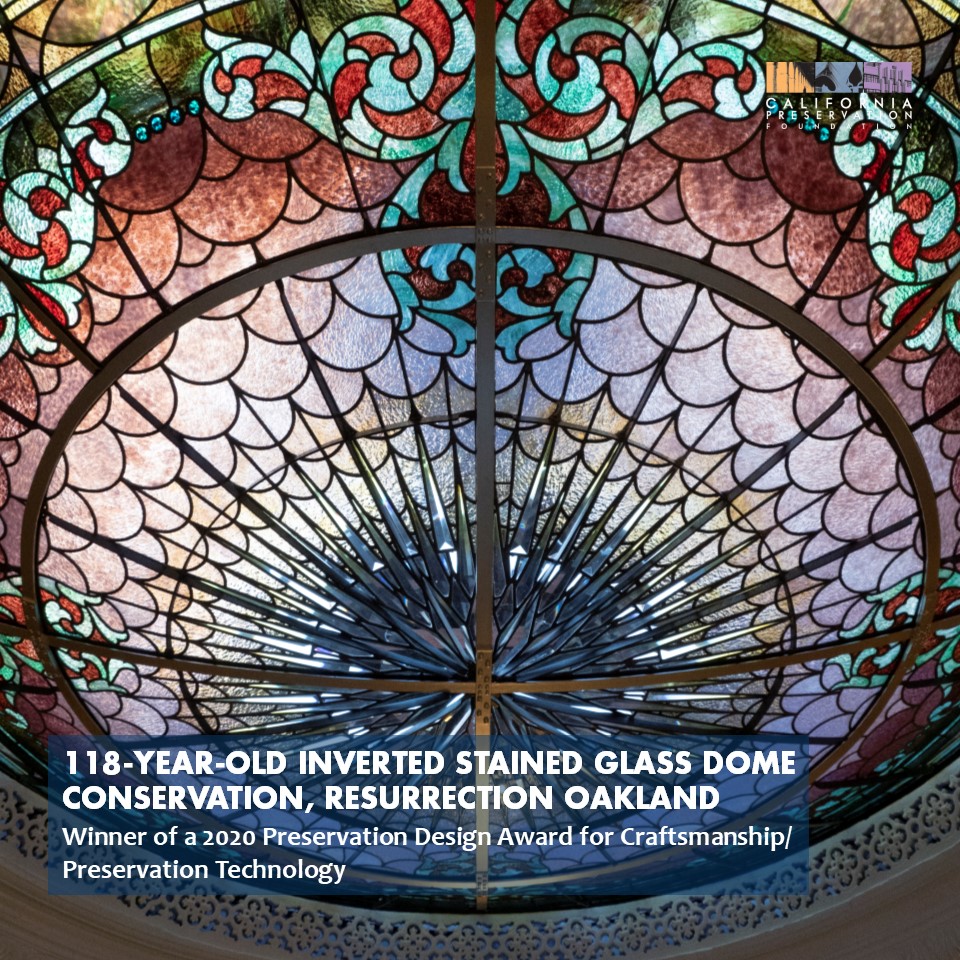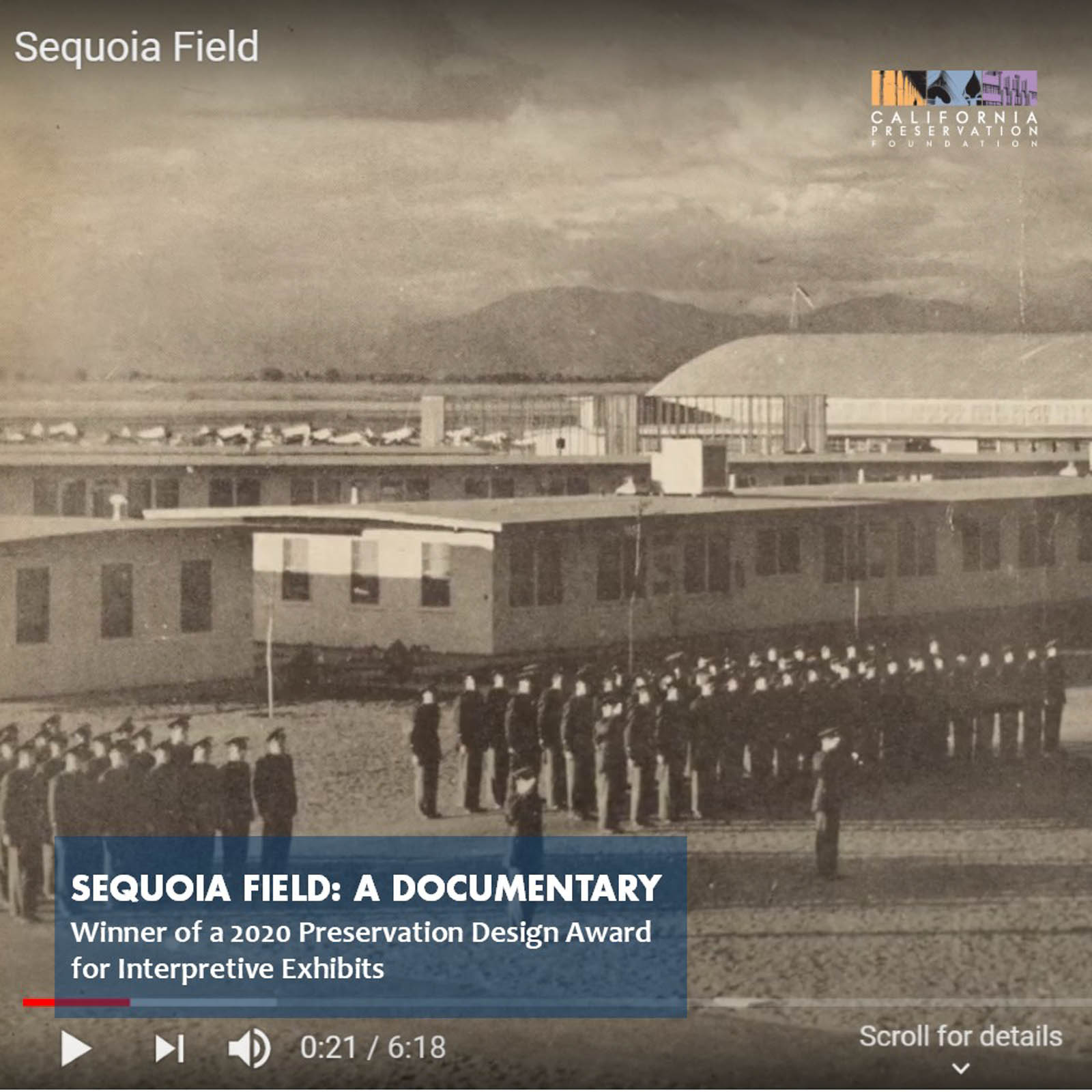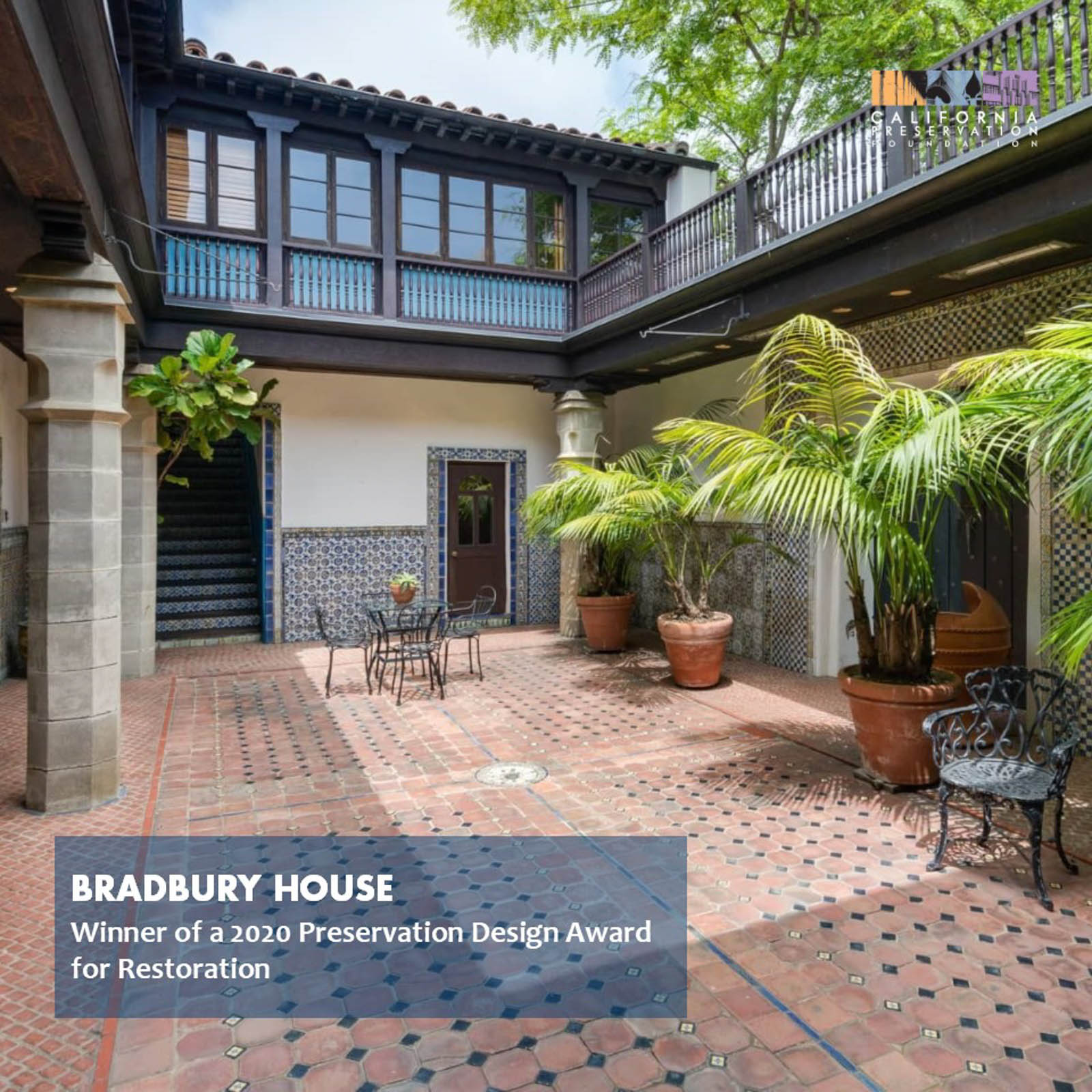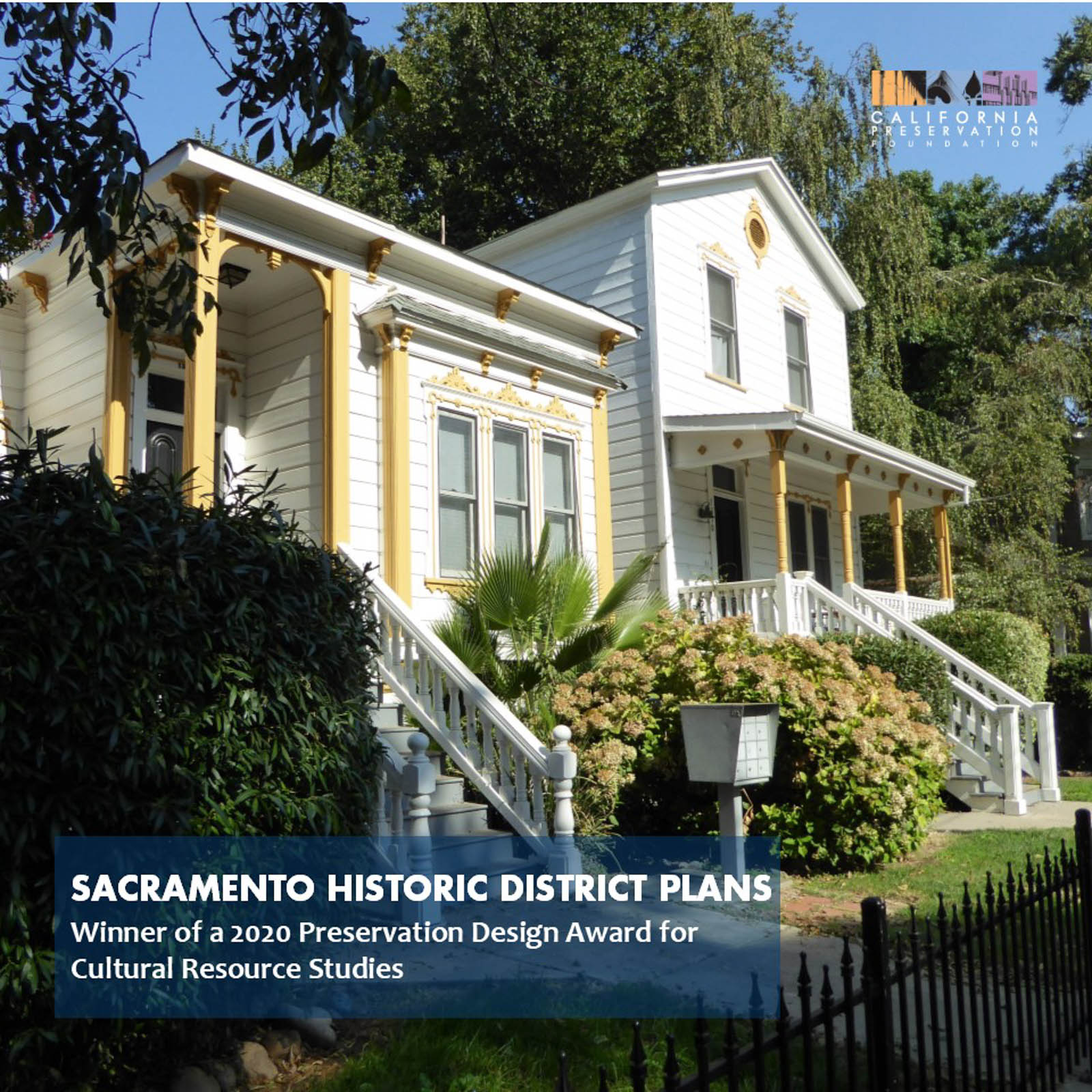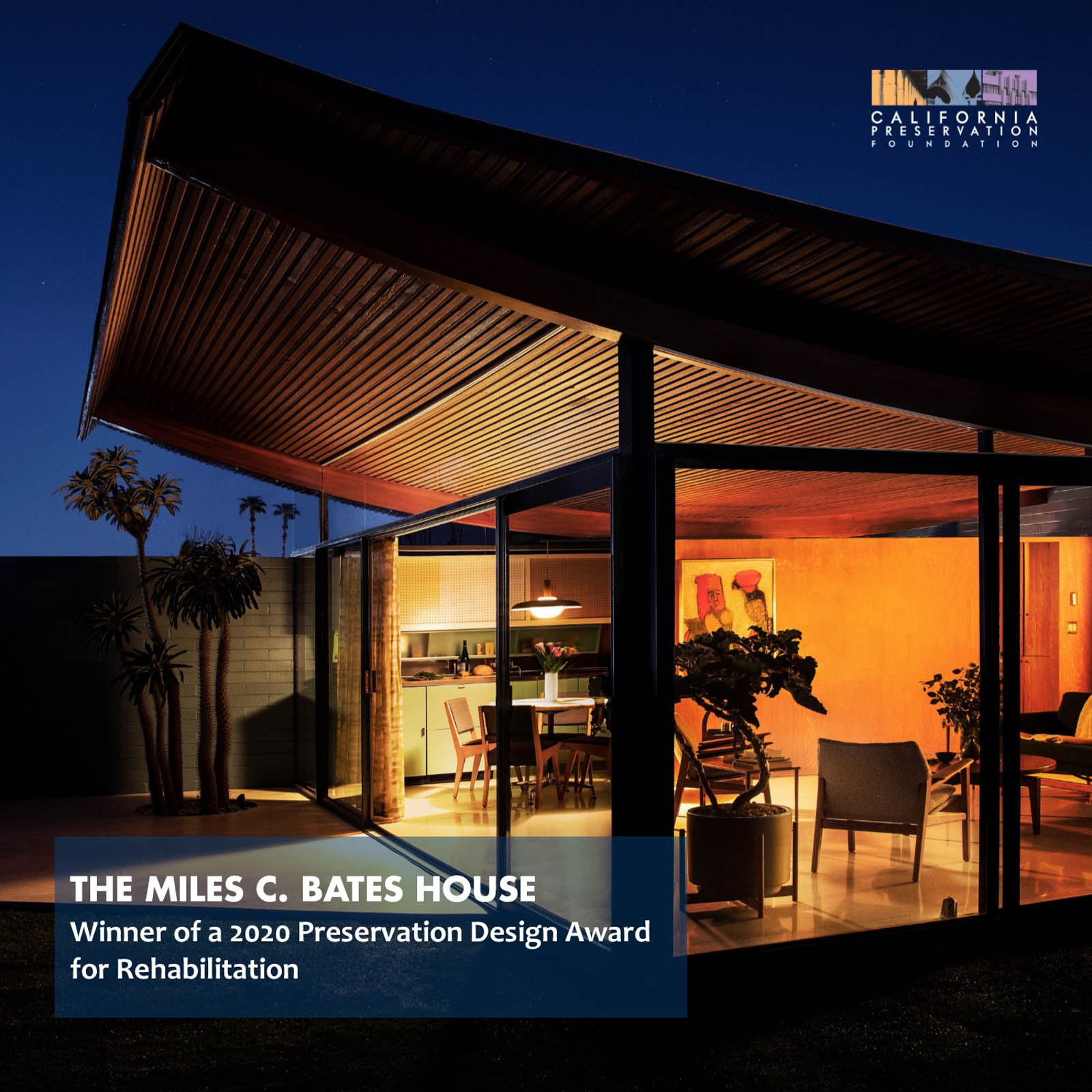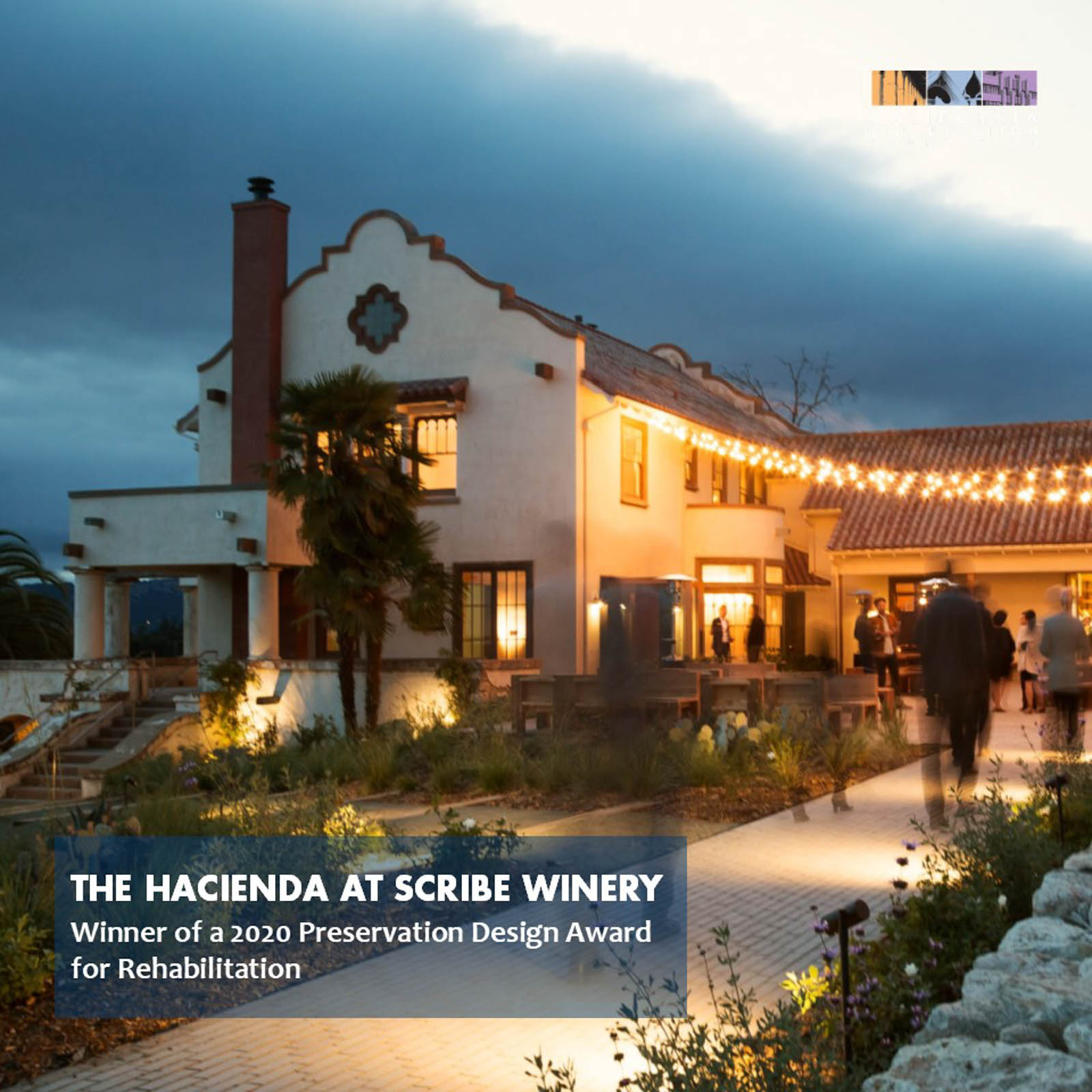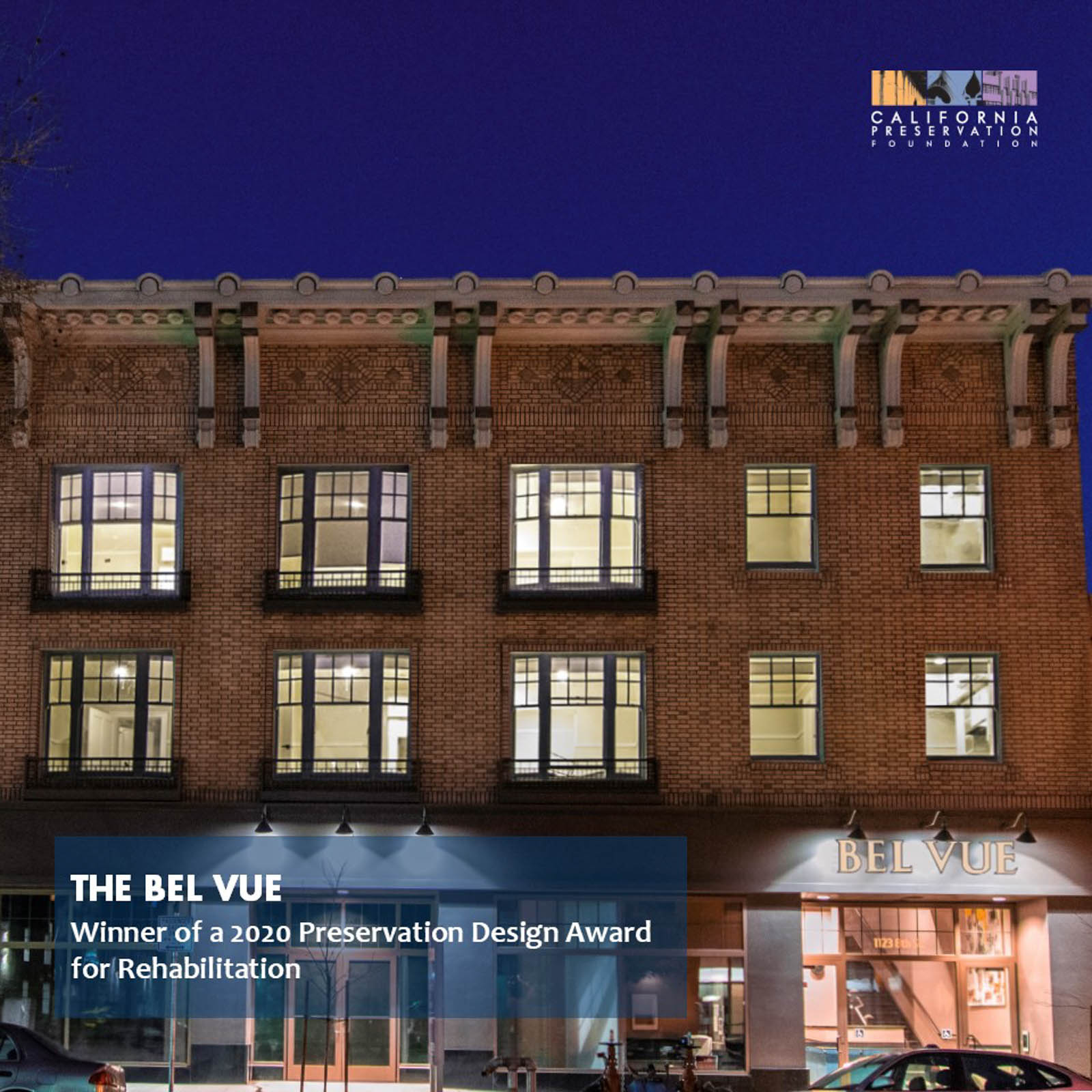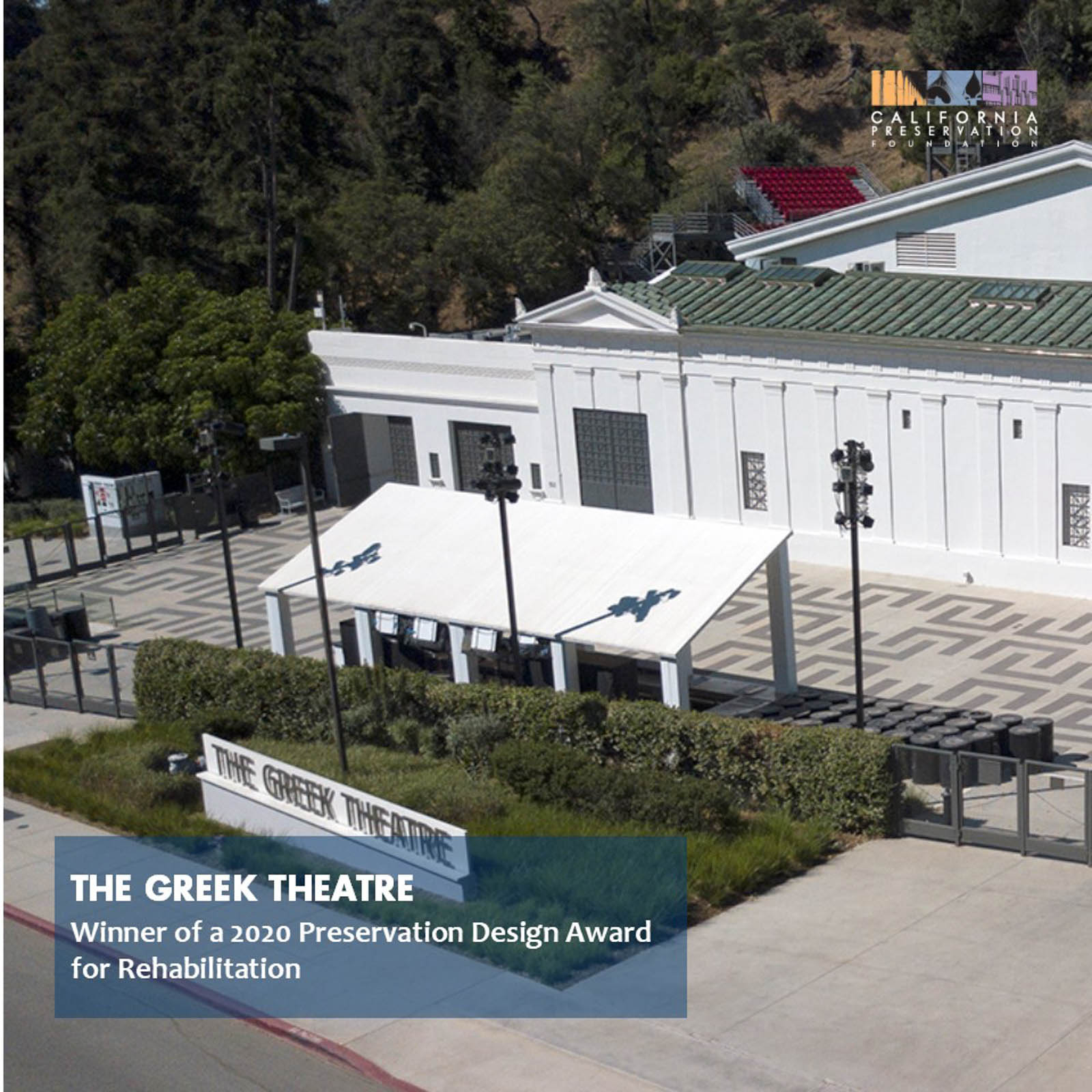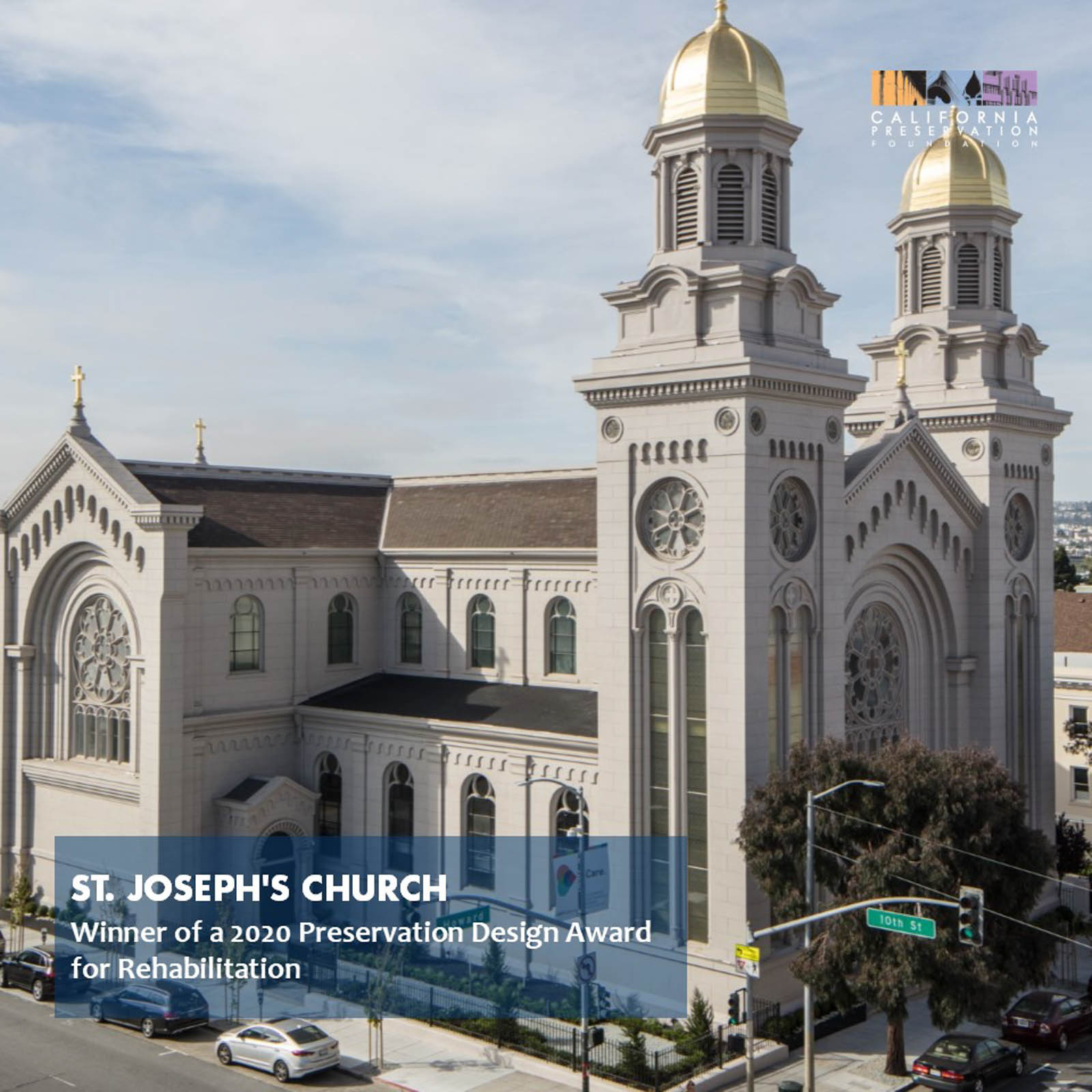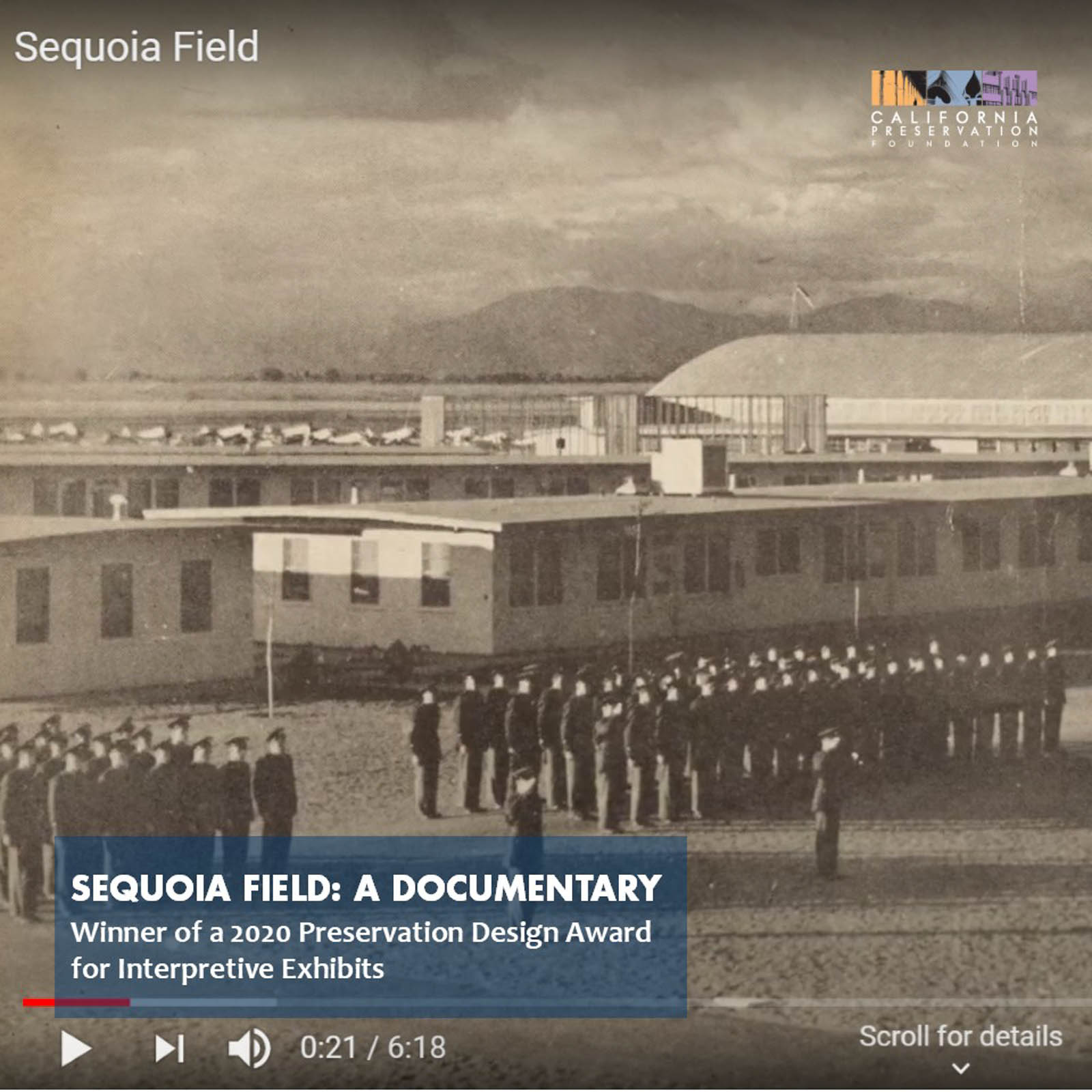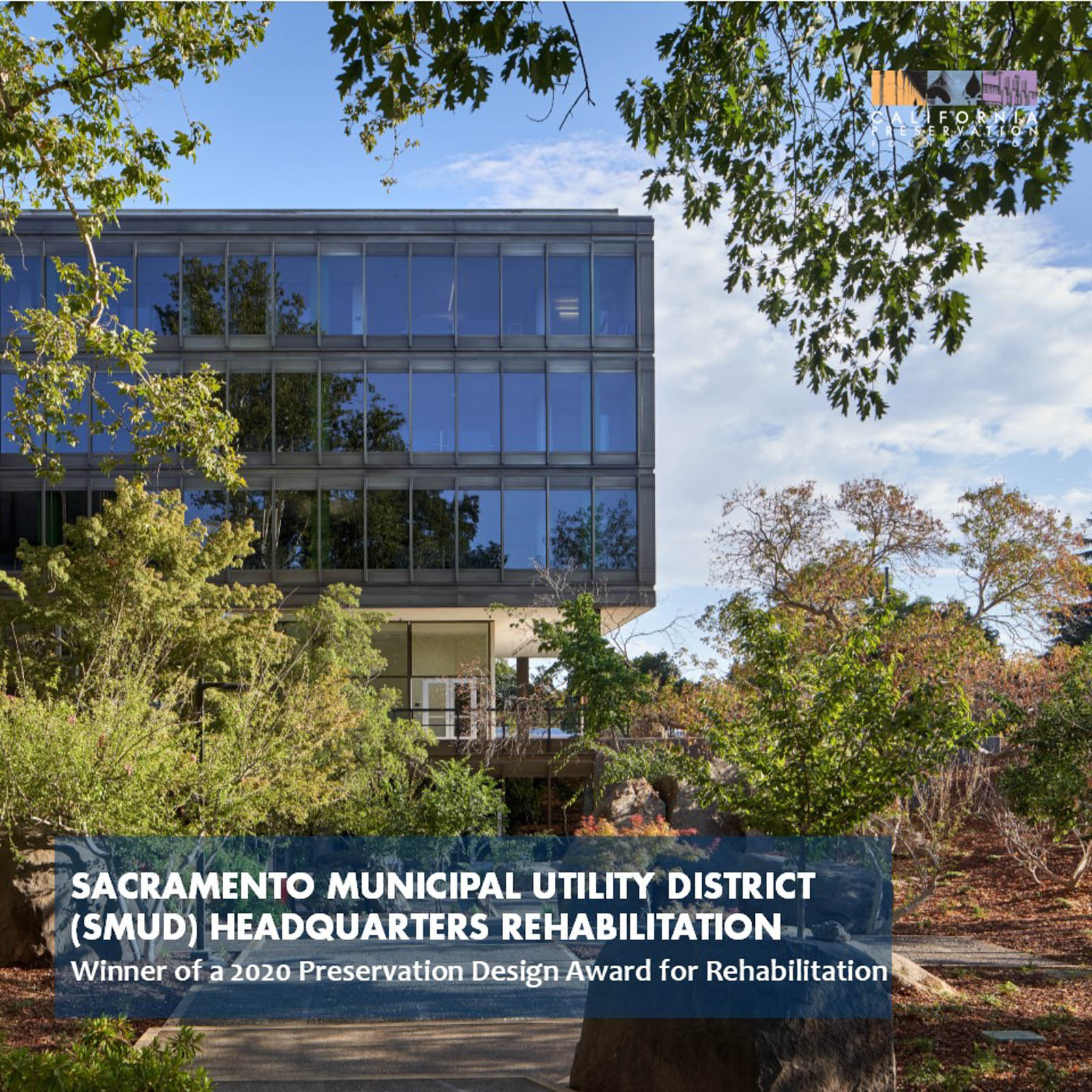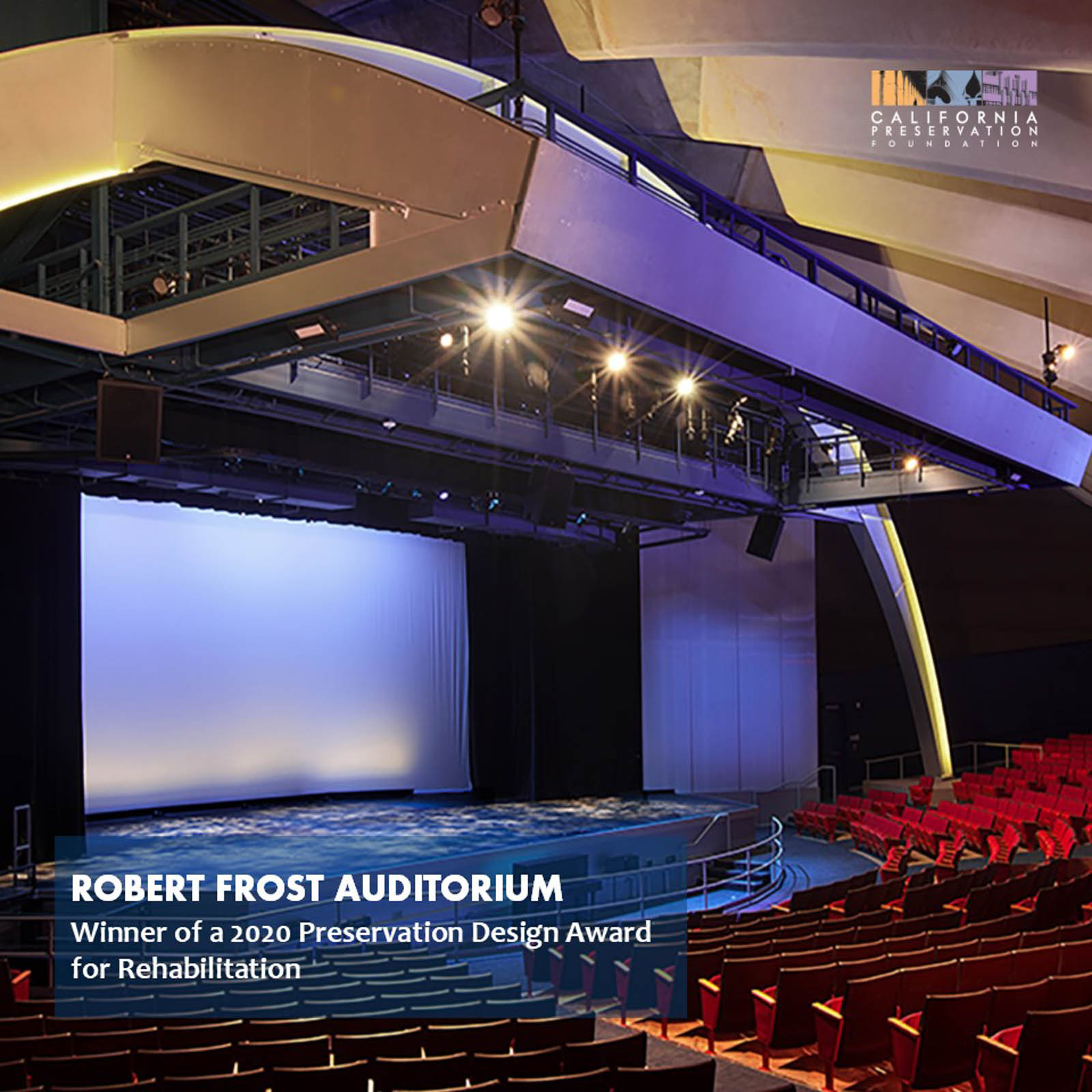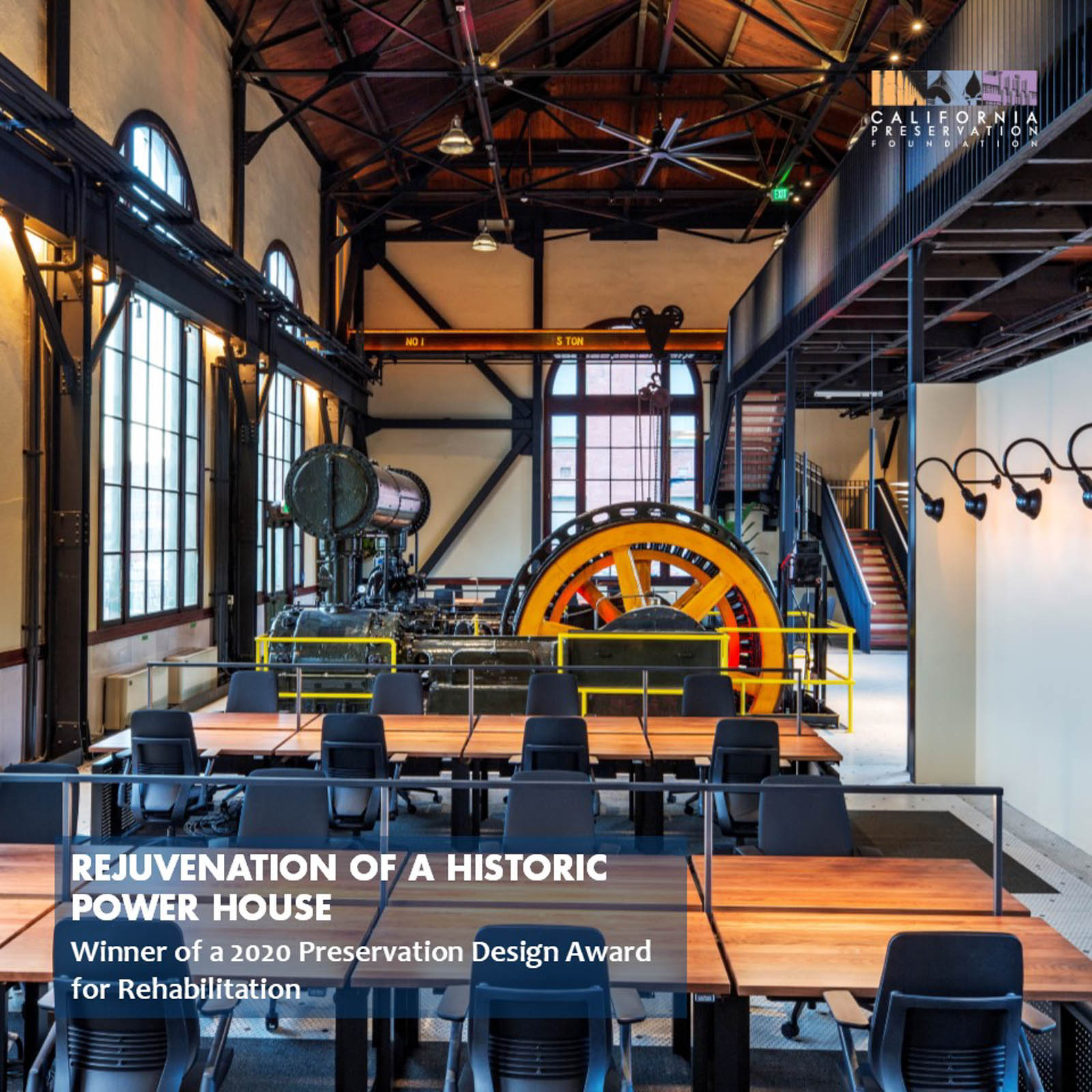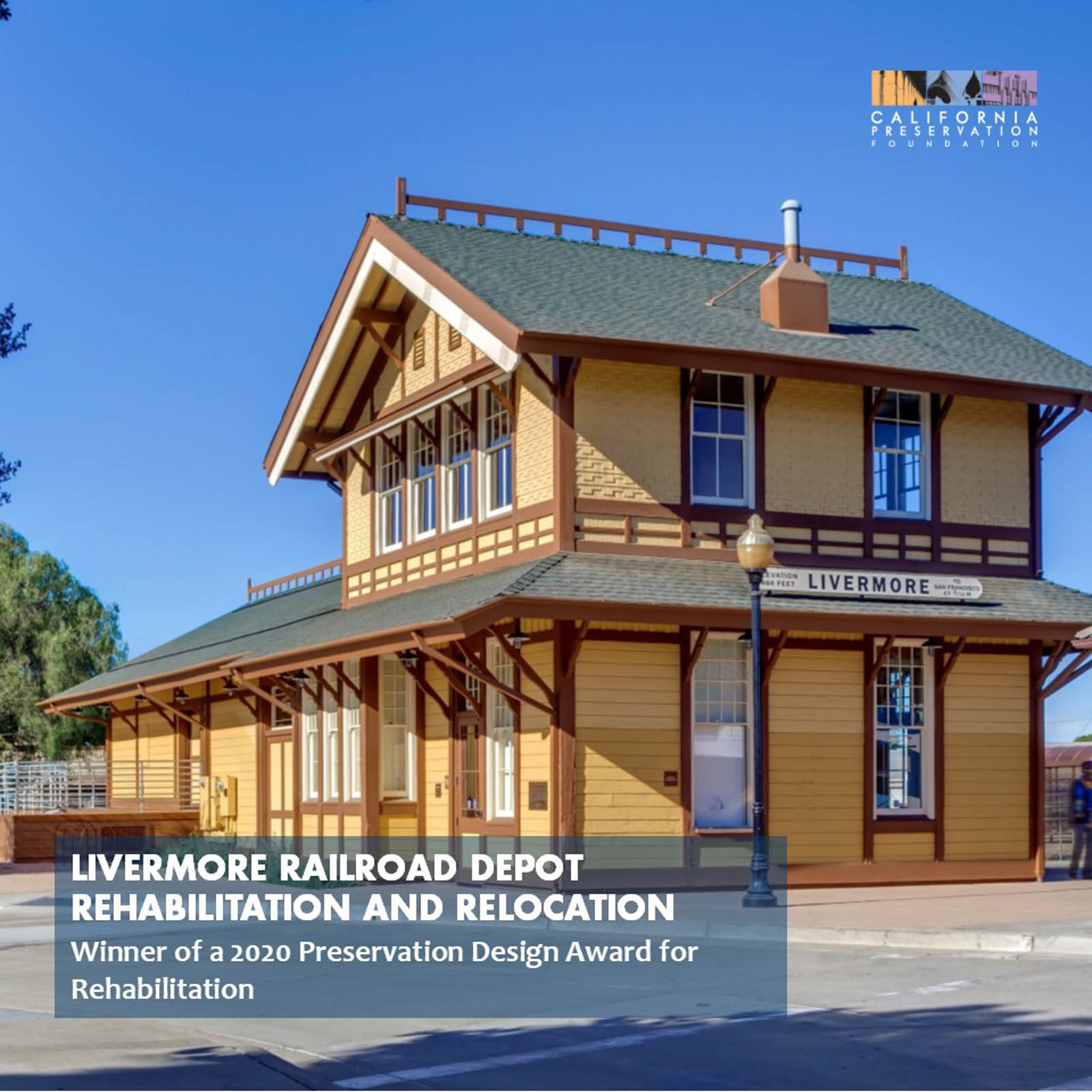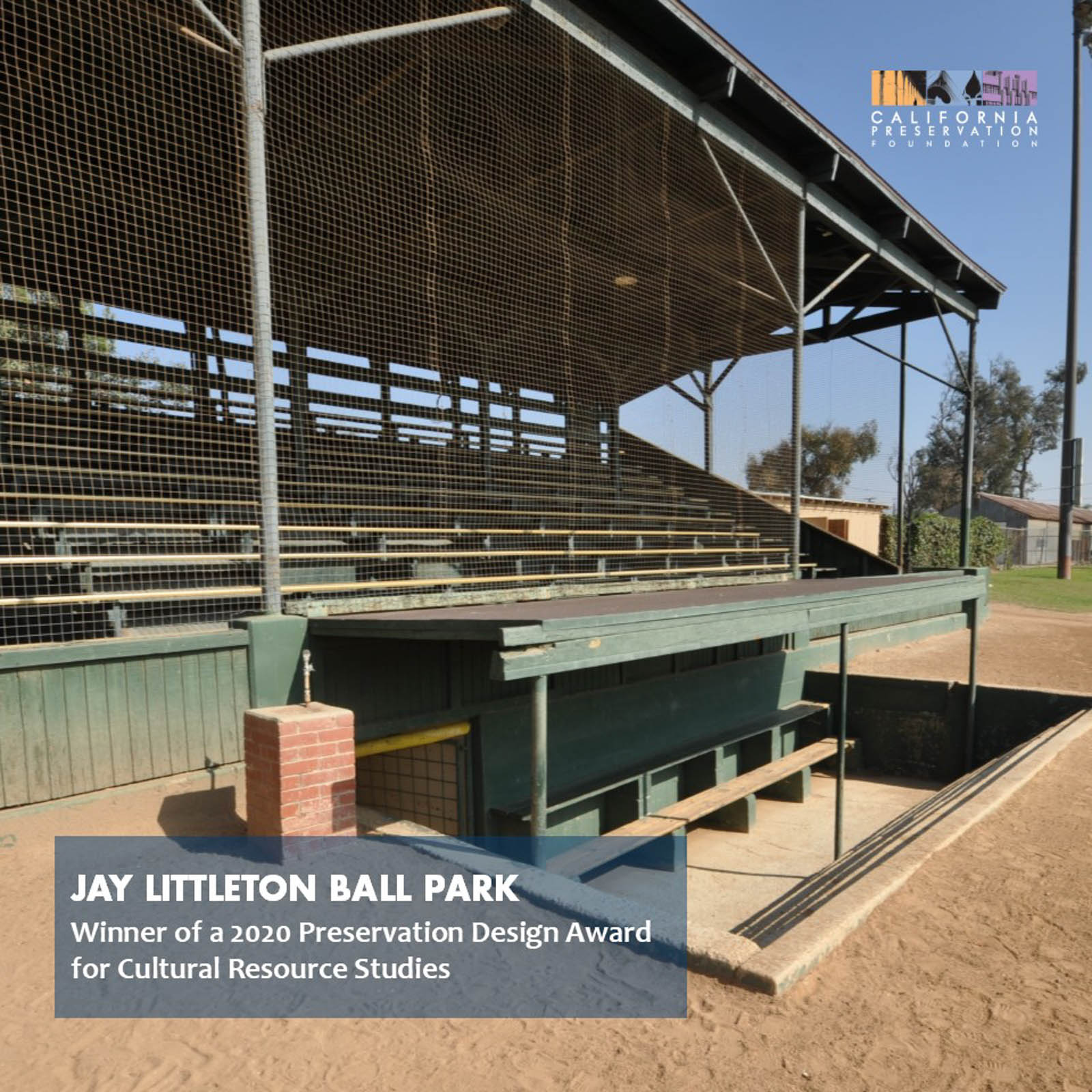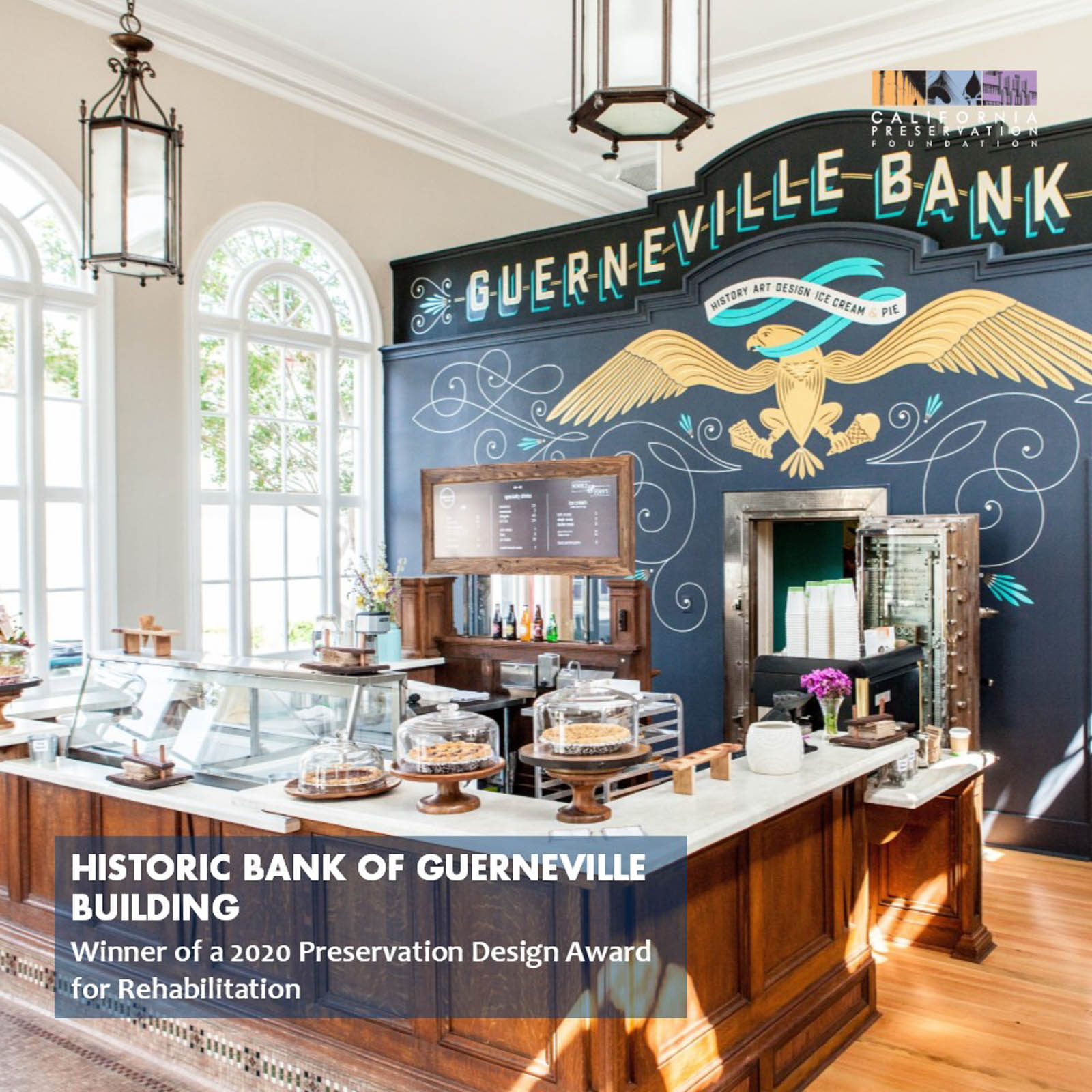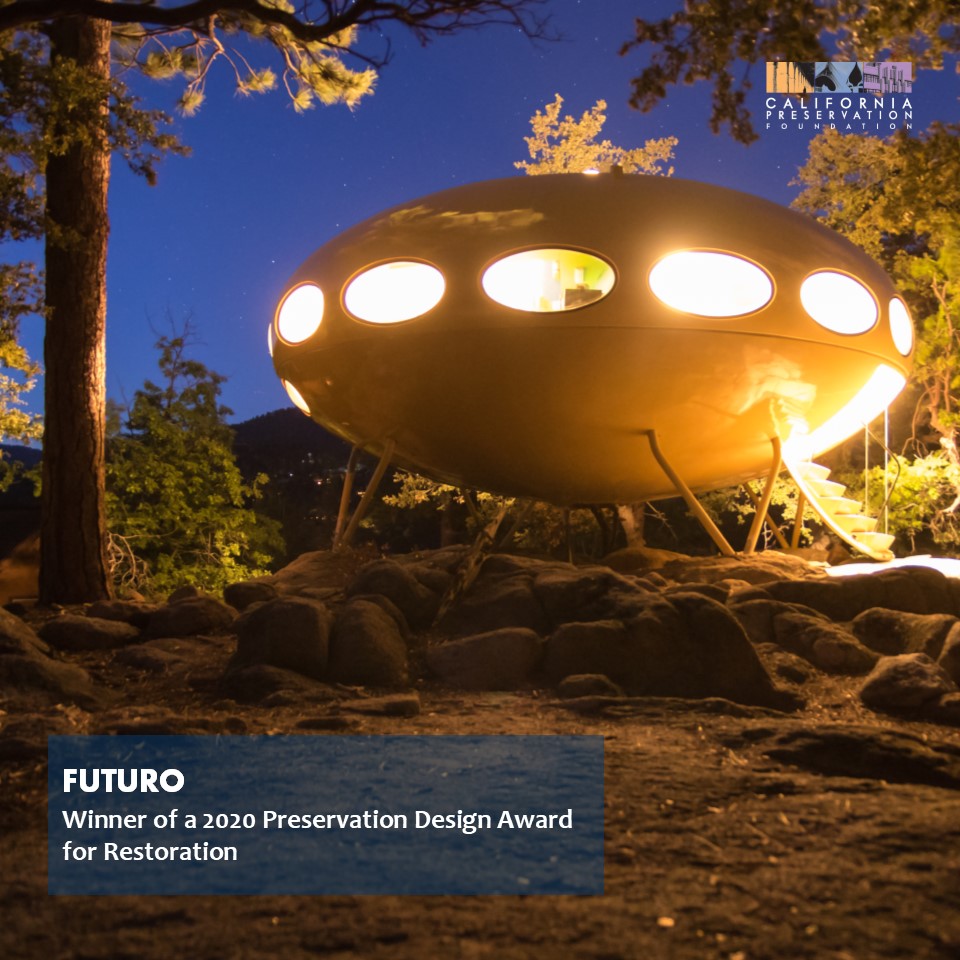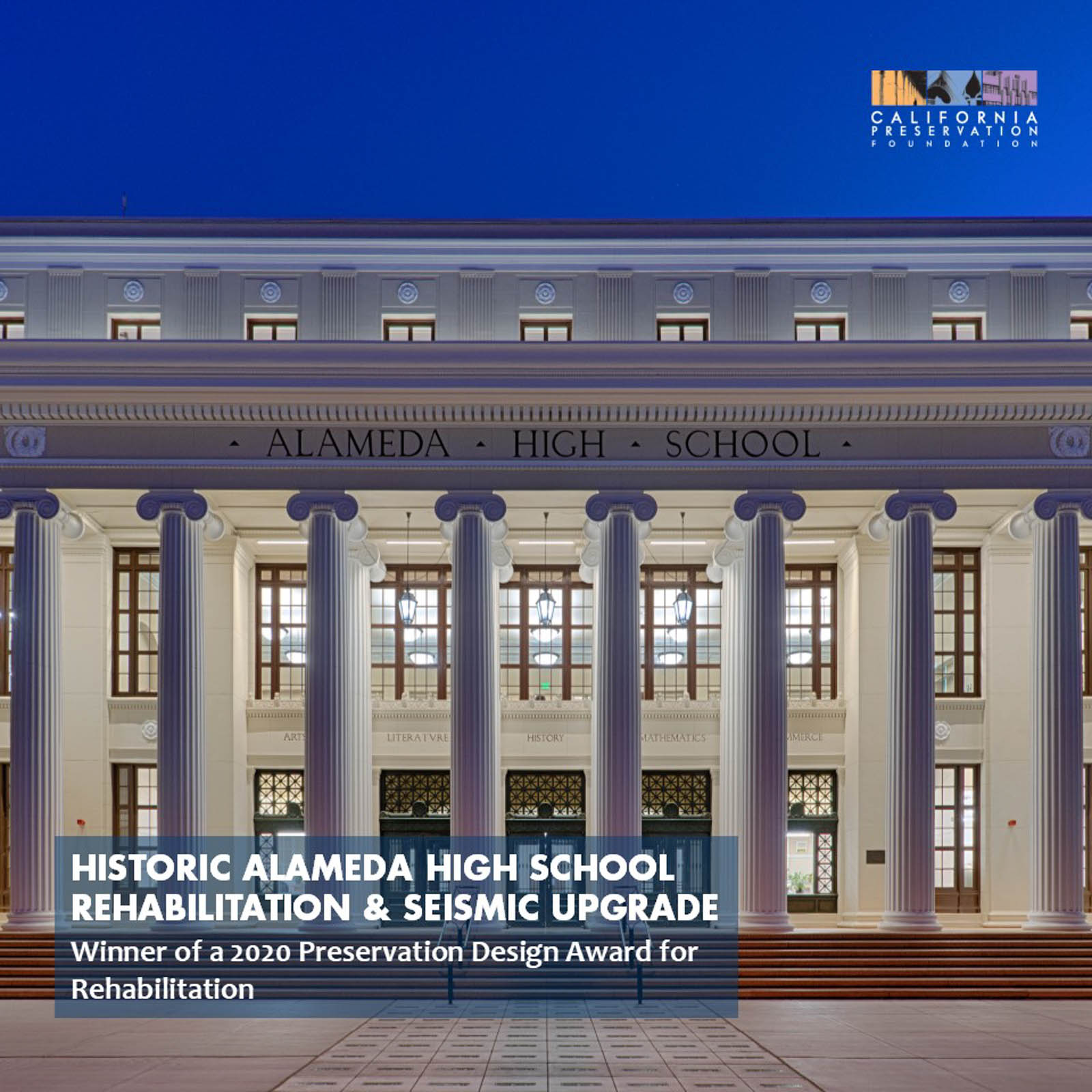 118-year-old Inverted Stained Glass Dome Conservation-Resurrection Oakland.v2
Sequoia Field-A Documentary
Sacramento Historic District Plans
The Hacienda at Scribe Winery
Sequoia Field-A Documentary
Sacramento Municipal Utility District Headquarters
Rejuvenation of a Historic Power House
Livermore Railroad Depot Rehabilitation and Relocation
Historic Bank of Guerneville Building
Historic Alameda High School Rehabilitation + Seismic Upgrade
Everything We Do Is Because of You!
Congratulations to our Winners and
Thank You to our Sponsors!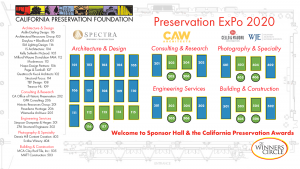 Visit our first ever all-online Preservation ExPo!
Each sponsor "booth" brings up images, contact information, links, and video that can help you finish your preservation project. 
CALIFORNIA PRESERVATION AWARD SPONSORS 
Gold
Become a Gold Level Award
Sponsor to Appear Here!
Silver
Level 1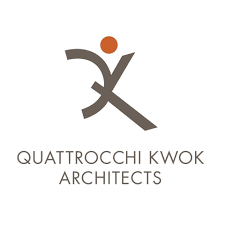 Level 2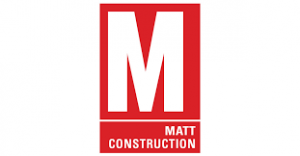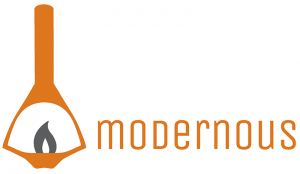 Level 3
Level 4
_____________ 
ANNUAL SPONSORS
Cornerstone


Pediment
Wiss Janney Elstner Associates, Inc.
Cornice
California Office of Historic Preservation
Kelly Sutherlin McLeod Architecture, Inc.
Simpson Gumpertz & Heger, Inc.
Congratulations to the 2020 Preservation Design Award Winners!
Craftsmanship/Preservation Technology
118-year-old Inverted Stained Glass Dome Conservation, Resurrection Oakland
Cultural Resource Studies
Jay Littleton Ball Park
Sacramento Historic District Plans, Sacramento
Interpretive Exhibits
"Sequoia Field: A Documentary," Visalia
Rehabilitation
Alameda High School Rehabilitation & Seismic Upgrade, Alameda (Trustee's Award for Excellence Winner)
Bank of Guerneville Building, Guerneville
Livermore Railroad Depot Rehabilitation and Relocation, Livermore
Rejuvenation of a Historic Power House, San Francisco
Sacramento Municipal Utility District (SMUD) Headquarters Rehabilitation, Sacramento (Trustee's Award for Excellence Winner)
St. Joseph's Church, San Francisco
Bel Vue Hotel, Sacramento
Greek Theatre, Los Angeles
Hacienda at Scribe Winery, Sonoma
Miles C. Bates House (The Wave House), Palm Desert
Urth Caffe, Orange
Robert Frost Auditorium, Culver City
Restoration
Futuro, Idyllwild
Bradbury House, Los Angeles
President's Awards

Lifetime Achievement Award
Sue Mossman, Executive Director, Pasadena Heritage
Advocacy Award
Palm Springs Preservation Foundation
Thank you to our Jury for the 2020 Preservation Design Awards!
Since joining Structural Focus in 2002, Wayne has been a keystone of the management team. He manages a diverse portfolio of projects including the design of new studio production facilities, tenant improvements for various creative offices, renovation and strengthening of historic buildings and evaluations and repairs of industrial buildings. Distinguished projects include Wallis Annenburg Center for the Performing Arts, Anaheim Citrus Packing House, Orchard Gables Bungalows, Huntington Library Japanese Tea House, and Hollywood Bungalow Courts. Wayne is passionate about the need for structural engineers to communicate the greater mission of structural engineering,
---
Kelly Comras, FASLA, RLA, holds a Master's degree in landscape architecture and is a member of the State Bar of California. She was the first staff landscape architect in the Santa Monica Mountains National Recreation Area; taught park planning and design at UCLA; and is a national ASLA award winner. Comras' present practice focuses on research and publication in the field of cultural landscape. Her work includes an NEA study of historic gardens in Pasadena; the J. Paul Getty Trust's, The Stairways of Castellammare; and a dune restoration at Will Rogers State Beach. She is a founding member of The Cultural Landscape Foundation's Stewardship Council, and past-President of the California Garden & Landscape History Society. Comras' recent publications include: Ruth Shellhorn, 2016; Women, Modernity, and Landscape Architecture, 2015; and Landscape Architecture Magazine.
---
Stephanie Kingsnorth leads Pfeiffer Partner's work in preservation and rehabilitation. A Principal of the firm, her work has focused primarily on existing structures of all ages through all phases of design, including Historic Structures Reports, space planning and programming, concept drawings, design documentation and construction administration. Her broad experience includes the restoration, rehabilitation and adaptive reuse of existing buildings dating from the 1890s. Notable projects include Griffith Observatory Renovation and Expansion, Atascadero City Hall and Printery Rehabilitation, California Institute of Technology South Houses Renovation, and several historic buildings for Stanford University. Ms. Kingsnorth is a member and past president of the Los Angeles Conservancy and continues to serve on the Conservancy's Advocacy Committee. She is a registered architect in California, Nevada, Massachusetts, and New York.
---
Rosa has over 30 years of experience as a conservator of sculpture, contemporary art and historic buildings. She holds an M.A. in art history and conservation from New York University's Institute of Fine Arts, and is a Fellow of the American Institute for Conservation, the American Academy in Rome and the International Center for Conservation in Rome (ICCROM). Rosa's long and varied career has included fellowships at the University of Pennsylvania's archeological museum, the Los Angeles County Museum of Art, and field conservator positions for the joint University of Pennsylvania-Tel Aviv University Expedition to the Coastal Plain of Israel. She was the founder of the Los Angeles firm Sculpture Conservation Studio and served as its director of conservation from 1988-2008. Rosa lectures frequently on public art and conservation of modern finishes.
---
Kelly Sutherlin McLeod, FAIA founded her eponymous architectural practice in 1988. KSMA's design for new construction, adaptive reuse and preservation encompasses institutional, commercial, residential and cultural projects. KSMA has served as project architect for preservation projects for many of the most important 20th century design masterworks in Southern California. KSMA elevates heritage conservation into the mainstream of international architectural discourse, through award-winning projects that advance best practices and excellence in design. Kelly is a former president of the CPF Board of Trustees.
---
Bridget Maley manages a San Francisco-based architectural history and historic preservation consultancy, architecture + history, llc. She has contributed to a wide range of award-winning historic preservation projects, including significant sites in western national and state parks, as well as many in historic campus settings. Recently, Bridget has been working on National Register nominations for two, Mission 66-era National Park Service complexes in Sitka and Glacier Bay, Alaska. Bridget has completed evaluations of buildings and landscapes in three of California's iconic civic centers: Pasadena, San Francisco and Berkeley. Bridget completed her Master of Arts degree in Architectural History at the University of Virginia, where she has remained active, recently participating on the Dean's Advisory Board for the School of Architecture.
---
As Vice President of Design, Delivery, and Operations, Steve is responsible for daily operation of The Walt Disney Company's west coast corporate facilities, encompassing approximately 200 buildings and over 9 million square feet. Steve's team is also responsible for all design and construction in the western region as well as Latin America, including tenant improvements and ground-up construction. Steve oversaw the historic rehabilitation of Grand Central Air Terminal on Disney's Glendale campus, which won a Preservation Design Award in 2015.
---
Sam Ragsdale has 17 years of construction experience with MATT Construction where he is currently a Senior Project Manager. Over the course of his career he has focused on Historic Preservation, Adaptive Reuse, Higher Education, Museum, Office and Retail projects. Representing MATT Construction as Project Manager Sam led the renovation and repositioning of the Petersen Automotive Museum into the world's preeminent Automobile Museum. At the Kidspace Children's Museum Sam was on the team that converted a group of historic greenhouse buildings in Pasadena's Brookside Park into an interactive children's museum. Sam was also the preconstruction manager who planned the restoration of the historic Wilshire Boulevard Temple, a project which went on to earn the LA Conservancy's preservation award.
Sponsorship of the California Preservation Awards highlights your commitment to protecting and preserving our shared heritage. All proceeds from the event support the California Preservation Foundation's statewide education and advocacy programs. Sponsors receive discounted registration to all CPF events for one year. Download a Sponsorship Brochure, or click here to make a commitment today!
Gold
Become a Gold Level Award
Sponsor to Appear Here!
Silver
Level 1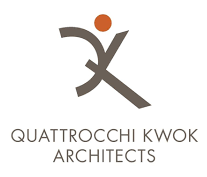 Level 2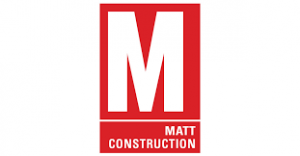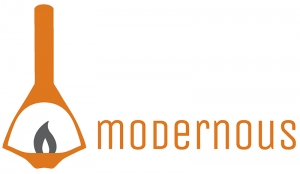 Level 3
Level 4
View an interactive map of this year's Preservation Design Award winners.
About the Preservation Design Awards
Since 1983 over 500 projects have been recognized with a Preservation Design Award. Winning projects are selected by a jury of top professionals in the fields of architecture, engineering, planning, and history, as well as renowned architecture critics and journalists. The jury selects projects that have furthered, to a notable degree, the purposes of the profession, consistent with the California Preservation Foundation's mission.
About the President's Awards
President's Awards honor people deserving of special recognition for their outstanding preservation efforts. Since its inception in 1991, this program has recognized more than 150 individuals and organizations whose work allows others to gain a deeper appreciation of historic resources and their value to California's economy, environment and quality of life. All proceeds from this event support the California Preservation Foundation's statewide education and advocacy programs.